How many people can say that they truly love their jobs? If you're still in high school, or even if you're in a career that isn't satisfying, then you're probably already dreaming of a job that can bring real meaning and reward to your life. Thankfully, there are options available to you, such as a career in the Construction Industry, as long as you make the right choices.
If you want to be able to make a difference on projects while working with dynamic teams in an exciting industry, then a construction management program in Baton Rouge Louisiana could help you to achieve your personal and professional goals.
What Does a Construction Management Professional Do?

Once qualified, you will be one of the key people on any construction project. You'll be responsible for setting schedules, you'll monitor and maintaining finances, and you'll even ensuring that every employee on a construction project is doing what they should be doing to help the project towards completion. You'll also work with subcontractors and third parties, and you'll need to report construction progress back to clients or important stakeholders.
Your involvement in a project will start right from the planning stage, up until the sign-off on a project. At times you'll be responsible for material selection and tool selection, and you will work with architects and other planners on each construction project.
You could say that the project manager is the heart of any construction project, and this would be true. The role is extremely challenging, but the satisfaction you get from completing a project cannot be understated, and there's also the fact that construction project management allows for competitive financial conversation.
What Makes the Job So Rewarding?
One of the most rewarding things about working in this industry is that you'll be able to see a project from the earliest planning stage, right up to the handover to a client. This in itself is extremely satisfying, but there's also plenty of reward along the way. You'll be working closely with people, often supervising teams of different specialists and construction workers. It can be very rewarding to watch people develop, and also when seeing the pride that they take in their work.
Think about some jobs where you simply perform a task but you don't get to see the bigger picture or end result. In construction management, you'll never have this kind of disconnect from the bigger picture. You're always right there in the action, while also viewing it from a high level. You'll interact with architects, clients, material and tool suppliers, contractors, and in-house construction workers. You'll form lifelong relationships with colleagues, and you'll find that there are plenty of advancement opportunities if you make a good impression in the industry.
Construction management can take you far in life, even if you eventually decide to move into other areas of project management. Many of the skills that you develop will be transferable, and you'll always be able to find satisfaction in your work.
How Can You Get Started?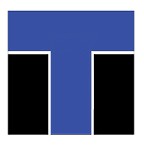 If you're going to be skilled enough so that you're competitive in the job market and confident in your role, you're going to need structured training. Classroom learning can give you an edge because you'll learn about some of the more in-depth concepts in project management, as well as technical concepts that are specific to the construction industry. You'll also learn about business communication styles, allowing you to effectively communicate, influence, and lead within any organization.
At the ITI Technical College, you can study for an Associate of Occupational Studies (AOS) Degree in Construction Management. Over two years of full-time study, you'll learn the basic and advanced concepts that will help you to make an impact in the industry. Talk to us today to start planning your future with construction project management training.
For more information about graduation rates, the median debt of students who completed the program, and other important information, please visit our website: https://iticollege.edu/disclosures/