You are very wise to investigate career outlook before you dive headfirst into a program of study. Avoiding this step could cause you to end up in a career that doesn't work well with your lifestyle, personal preferences, strengths or interests. Many who pursue non-vocational degrees fail to investigate how their degree choice will translate to a stable, functioning career, and ultimately regret their decision to pursue that impractical degree with a grim outlook.
Construction Management is an industry which can be great for the right person, assuming they understand the ups and downs of the career choice. Perhaps you're someone who's interested in Construction Management, but you'd like to learn a little bit more about your career outlook as a construction manager, as well as where you can go to get top notch training for a successful career.
What Is Construction Management?
Professionals in construction management are typically those attracted to building or designing, who thrive in managing roles where they can oversee the overall planning, coordination and control of a project from the beginning until completion. Construction Management is aimed at meeting the client's expectation in producing the envisioned product, which should be functionally sound and financially viable for many, many years to come by the time of its completion.
Specifically, as a construction manager, you'll be responsible for overseeing projects, meeting compliance standards, coordinating with subcontractors, selecting the appropriate tools for use, meeting performance standards, sticking to a schedule, planning for emergencies, obtaining important licenses, and communicating with your team as well as the client. The majority of time spent as a construction manager will be spent on job sites, though most do have offices which serve as the place for client communication, meetings, and other administrative tasks vital to the job itself.

What are the Benefits and Downfalls of the Construction Management Industry?
Those who are vaguely familiar with the construction industry can assume that there's a few obvious struggles that may be encountered, though for the right personality these "struggles" are merely part of the job. Though there's stability in terms of job security, there's instability in terms of timeliness and dependence upon others. As a construction manager, you'll manage crews who will work around each other to get jobs done. Sometimes, one crew can't begin until another is finished, and sometimes there are hiccups and hold ups that slow the entire process down (think: the wrong part came in).
This is, primarily, why Construction Management is considered a relatively "high stress" career, but also why it pays well and why advancement opportunities abound. Because of the time sensitive nature of construction as far as meeting deadlines and client expectations, flexibility and work life balance can be tough to come by in a role as a construction manager: expect important client and subcontractor communication to happen after work hours, on weekends, as well as in the middle of other projects.
Again, for the wrong person, this could mean that the pursuit of Construction Management training is a bad call; however, for the right person who enjoys the work, doesn't allow the stress to control them, and is organized in managing multiple crews, it's all worth it when you consider the benefits of having a job you love. Finally, Construction Management offers very healthy compensation with a median pay of $87,400, and above average opportunity for upward mobility.
Where Can You Study Construction Management?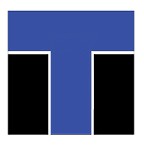 Given all of this information in a deeper dive into the Construction Management Career Outlook, it's easy to see that construction management is not for everyone, but if you feel it may be a great fit for you, don't hesitate to look into the Construction Management Program at ITI Technical College. Not only do we provide exceptional in-classroom education, we also provide practical hands-on training.
Our teaching staff are experts in their fields and are completely dedicated to making the experience a positive one for you that ends in success. Ready to pursue the career of your dreams? Don't hesitate to give us a call, visit our web site, or drop by our Construction Management School in Baton Rouge today!
For more information about graduation rates, the median debt of students who completed the program, and other important information, please visit our website: https://iticollege.edu/disclosures/