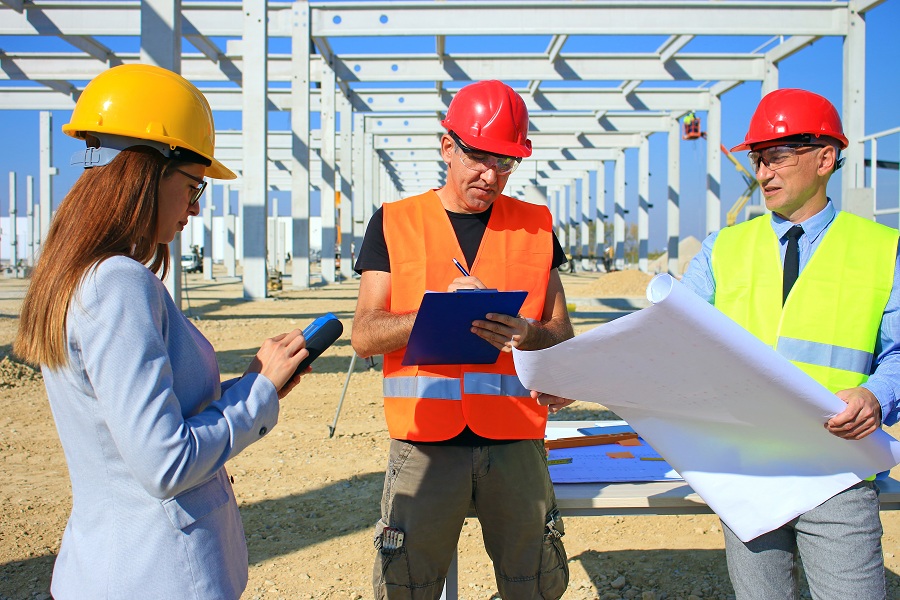 One of the benefits of a career in construction management is: the jobs are out there. Many areas are experiencing unprecedented residential and commercial construction growth and companies need managers.
There are many benefits that managers enjoy, and you should be aware of them when planning a career. Job security and good salaries are among them as well as career advancement and job mobility. Become prepared for all of them by first earning an associate in construction management degree.
What Does A Construction Manager Do?
Construction managers provide professional services to oversee and control tasks and activities involved in construction projects. These projects typically include building homes, retail stores, apartments, factories, and warehouses. The activities in construction include: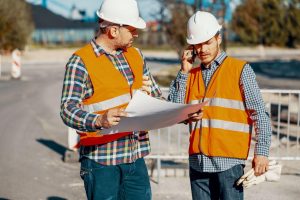 Scheduling
Budgeting
Worker Safety
Quality Control
Compliance with Codes
Managing workers
Construction managers (CM) work with smaller projects such as building single-family houses to industrial facilities. Managers spend part of their time in the office planning projects and most of the time on the job sites.
In essence, managers oversee projects to ensure high-quality work that is completed within the allotted time and budget. They comply with building codes, safety standards, and owners' expectations. Managers also coordinate with all key stakeholders involved in each project. The best way to launch a career in this industry is by earning an associate degree, working in an entry-level job, and getting some work experience.
Benefits Of A Career In Construction Management
Job Security & Salary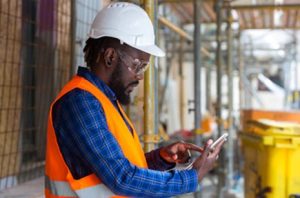 While some professions are experiencing a loss of job security, construction management is not one of them. According to the Bureau of Labor Statistics (BLS), there are currently 478,500 construction managers actively working. During the decade 2021-2031, 36,400 jobs will open nationwide. This 8%  job growth rate is amazing and will provide job security and good salaries for construction managers.
Construction managers with a bachelor's degree earned a median wage of $98,890 in May 2021. Entry-level managers with an associate degree earned less. A 2022 survey conducted by Conexpoconagg revealed the states with the most construction jobs:
California — 663,570
Texas — 568,930
Florida — 398,060
New York — 311,160
Pennsylvania — 214,610
North Carolina — 173,640
Illinois — 173,610
Ohio — 171,950
Virginia — 166,280
Washington — 165,750
Michigan — 144,770
Georgia — 140,930
Colorado — 137,060
Arizona — 135,000
Massachusetts — 127,940
All this construction activity needs qualified construction managers. There are also many projects underway you may be interested in states not on the list.
"Construction managers provide professional services to oversee and control tasks and activities involved in construction projects."
Career Advancement
A career in construction management is dynamic in that it offers opportunities for employee advancement. Managers who continue their education, training, and experience may be prepared for promotions or transitions to other construction careers. These may include: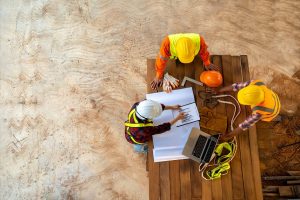 Management Advisor
Management Agent
Construction Company Buyer
Construction Crew Trainer
Safety Coordinator
Construction Inspector
Project Management Specialists
Construction managers develop knowledge and skills that may transfer to other careers related to construction management such as leadership and planning. Some managers work under a flexible schedule that allows them some control over the days and hours worked.
Job Mobility
Another benefit worth considering is the ability to live and work in different cities. For anyone who likes to see the country, this may be a great job. Some construction managers follow the jobs by working in one area for a few years and then moving when the projects are completed. They either continue to work with the same employer or transfer to another company.
Never a Dull Moment
People who prefer working indoors and outdoors in jobs that are not monotonous may like working as construction managers. There is such a diversity of job tasks and assignments that generally no two days are alike. Although some days are strenuous, this diversity makes work more exciting and interesting.
Most construction managers have two or three projects going at the same time. They move from one to another to check on the progress of each. Managers use new technology to move the work faster, raise quality, and improve safety. They also get to meet people from all walks of life that add diversity to the workday. Earn an associate degree in construction management and prepare yourself for this viable career. Call us today at (877) 591-1070 for more information!
For more information about graduation rates, the median debt of students who completed the program, and other important information, please visit our website at: https://iticollege.edu/disclosures/