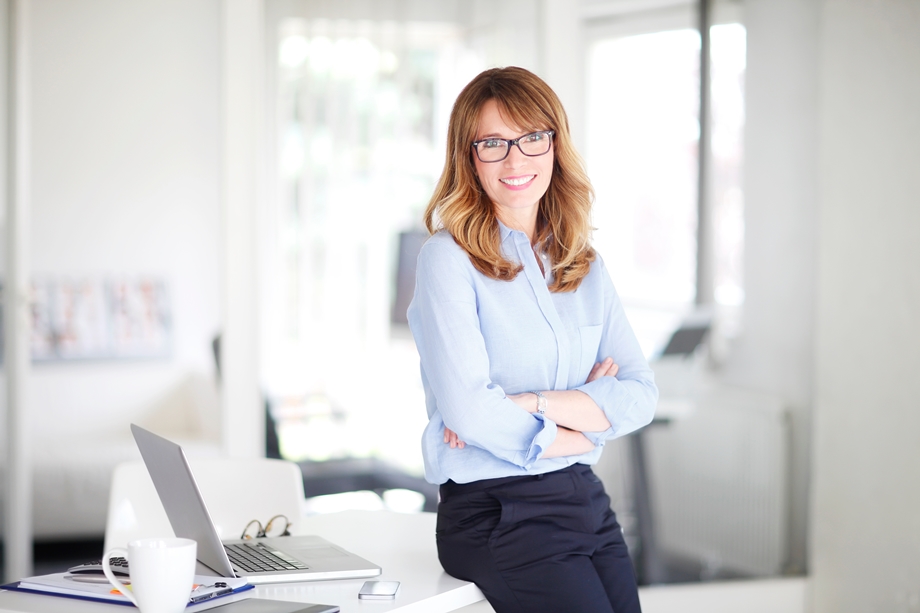 Why Organizations Need Office Administrator Employees
If you are a business manager or owner, have you ever asked yourself this question: "Am I running my business, or is my business running me – maybe into the ground?" All organizations have their ups and downs each year – especially during difficult economic times. Too many managers and owners of small businesses try to do too much themselves, and that is why they need a talented office leader. The role of the office administrator is changing in today's organizations, and it is an essential part of a leadership team.
All organizations need an office administration leader to stay on top of daily, weekly, and monthly activities. A well-rounded person can relieve the general manager and owner of many responsibilities that keep them from higher-level tasks. The people at the top need more time to work on the 'big picture of the business and its major goals.
Office Administrators and their staff deal with issues both small and large in today's business climate. They lighten a load of upper management by accepting and acting upon delegated responsibilities. Sometimes it is difficult for leaders to delegate tasks to administrators, but it must be done to keep an office running smoothly and effectively. Office leaders fulfill these roles, among others: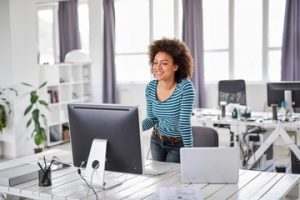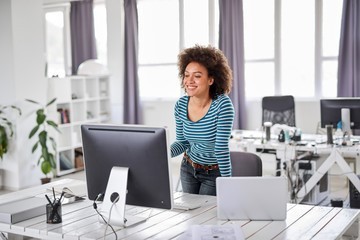 Serve as a liaison with management
Interact with customers and vendors
Supervise and train office workers
Create a positive image for the organizations
Improve employee morale
Act as a self-starter in business activities
Keep the office(s) organized
An Office Administrator job never has a dull moment because the environment is dynamic, challenging, and rewarding. Their roles are changing, especially as they continue taking on more managerial responsibilities and activities.
Reasons Why Office Administration Workers Like Their Jobs
Working in office administration has many benefits and rewards, and one of them is working with a variety of duties. If you're the type of person who likes to keep busy, shuns a boring routine, and readily accepts responsibility, working in this job is likely 'right up your alley.'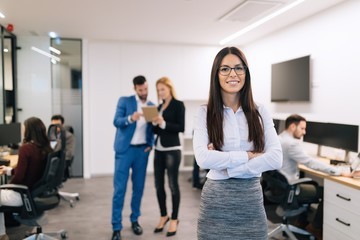 Another benefit of this position is that you can work autonomously without someone looking over your shoulder much of the day. You will have the freedom to create your own system for managing tasks as long as they meet the organization's standards.
If you enjoy interacting with people, this job may be meant for you. You can work with:
Managers and owners of the company
Other staff members
New hires and human resources
Visitors and vendors
Other departments
Salespeople
"All organizations need an office administration leader to stay on top of daily, weekly, and monthly activities. A well-rounded person can relieve the general manager and owner of many responsibilities that slow them down."
Working with these groups of people allows you to build relationships for the benefit of the company and your personal enjoyment. You can take satisfaction in being the person to keep lines of communication open between other departments. Improving your communication skills will help your future career, especially if you plan on moving up in the company.
As you gain experience and expertise in this position, you will see new opportunities for lateral moves or upward advancement. Working as an administrator can be huge on your resume because you have shown you can be trusted to perform in higher-pressure environments. Through the months and years, you will be building your network for personal growth that can lead to bigger and better things in your career.
The Role Of The Office Administrator in Leadership Positions
Growing companies are elevating the role of office administrators from creating memos, answering phones, and bookkeeping to new administrative responsibilities. They are empowered and expected to act more like leaders to elevate their company's success and productivity.
In the traditional sense, employees in these positions keep track of office supplies and order new ones as needed. Today's office administrators do more by taking on the role of supervising staff and dividing office responsibilities to ensure efficient performance. They coordinate office activities and operations to ensure compliance with company rules and policies. They also take a more proactive role in human resources such as interviewing job candidates.
Office administrators are expected to master the use of MS Office and other offices' routine management software. They must become excellent communicators both orally and in writing to clarify directives and tasks to perform. Now, more than ever before, managers and owners depend on capable office administrators and assistant office administrators to help 'steer the ship' and manage daily operations.
Get Off to a Strong Start with an Educational Foundation
If you want to get off to a strong start in an office administration career, you need an Associate of Occupational Studies (AOS) Degree in Office Administration. After graduating from a  quality program offered by ITI Technical College, you can show prospective employers you have what it takes to help grow and manage their organizations. Contact us for more information.
You will enter the workforce with a wide perspective of the office administration environment and the people that work in it. Obtaining some type of office administration degree will provide you with the knowledge and skills needed to handle routine decisions and tasks. This background will also provide some of the qualifications required to grow into leadership roles down the line.
For more information about graduation rates, the median debt of students who completed the program, and other important information, please visit our website at: https://iticollege.edu/disclosures/