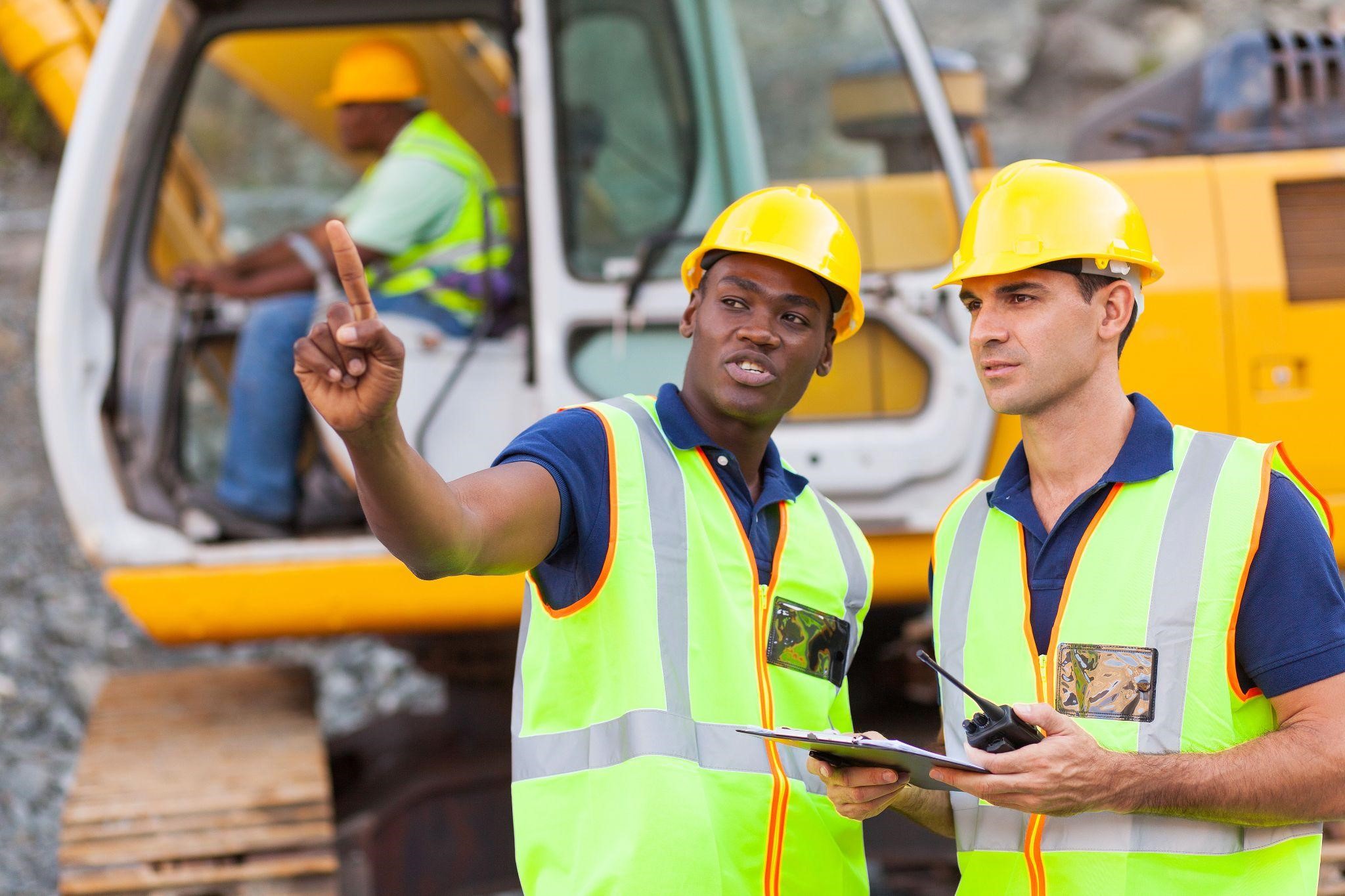 Today's construction industry is demanding, and managers are expected to have a college degree when applying for better jobs. Gone are the days when a skilled technician with some experience can elevate to a residential or commercial construction manager. Employers want new hires to have a strong overall understanding of construction management programs and projects to have a thriving career.
Graduates of an excellent construction management program gain these benefits:
Preparation for a variety of projects
All-around knowledge of the industry
Gaining broad industry skills
Acquiring leadership skills
Tips for management success
Prepare for a fabulous career in construction management by earning an associate degree.
Construction Management Programs Prepare Graduates for a Variety of Projects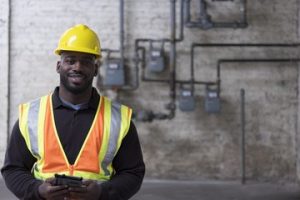 Construction company owners want leaders that are familiar with a variety of work projects gained by graduating from construction management programs. Typical projects include:
Residential
Commercial
Industrial
Civil
Governmental
Military
Each of these types of construction projects includes variations with its own special building plans and requirements. Graduates have a strong overview of each type of project, and most start their careers in residential construction. From there, they either remain with home building or branch out into other projects to gain experience in specialty areas. The type of projects you begin with can also depend on the company you work for.
Construction Management Programs Provide All-Around Knowledge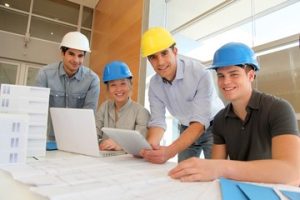 Knowledge is power when it is applied to accomplish construction tasks. Students learn many significant concepts in construction management programs that guide their actions on projects.
The major concepts graduates garner in AOS programs include:
Conceptualizing the construction process from inception to completion
Understanding drawings (computerized and manual) and blueprints
A broad understanding of construction mathematics
Working knowledge of materials, methods, and processes
Knowing the basics of mechanical, electrical, plumbing, and HVAC systems
Project scheduling cost estimating, and project planning
Students also learn budgeting, project controls, problem-solving, coping with material shortages, and labor shortages.
"Today's construction industry is demanding, and managers are expected to have a college degree when applying for better jobs."
Construction Management Programs Build Broad Industry Skills in College Graduates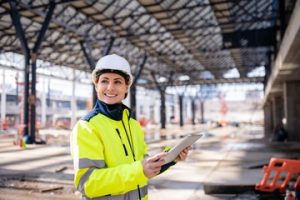 Essential skills and industry knowledge are acquired in college construction management programs. Skills can be strengthened with practice in classes, labs, and on the job, such as:
Applying construction software
Setting goals and managing/motivating employees
Working with building inspectors, clients, and other parties
Applying local and state building codes
Applying construction contracts, ethics, and safety rules
Writing clear and concise memos and instructions
Construction managers also learn how to communicate orally when explaining tasks and project phases. TIPS: Try to get good grades in classes and labs and practice learned skills in your spare time. Especially learn how to develop leadership qualities, work under pressure, and work independently.
Construction Management Programs Provide Leadership Skills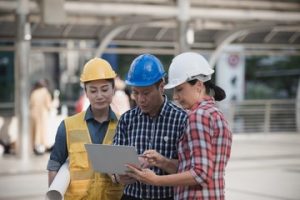 Almost all construction work is done by humans either manually or with tools and equipment.
There's no working from home because each worker must be physically on the job site. Construction managers may work from home or the office part of the week, but their time is best spent supervising employees and projects.
Construction management programs provide graduates with leadership skills to start and complete residential and commercial jobs. Managers learn to lead by:
Being an example of a leader
Giving clear and concise directions
Listening to workers with respect
Treating crews and subcontractors fairly
Motivating workers in positive ways
Solving problems with a cool head
Managers need to empower other people and communicate with all stakeholders.
Construction Management Programs Prepare Students for Success
Construction Management Programs such as AOS degrees provide training and certification studies that include courses in success skills. Faculty also teach students how to demonstrate leadership qualities, the ability to work under pressure, and how to work independently. Apply for a quality construction management program today!                                                                                                       
For more information about graduation rates, the median debt of students who completed the program, and other important information, please visit our website: https://www.iticollege.edu/disclosures