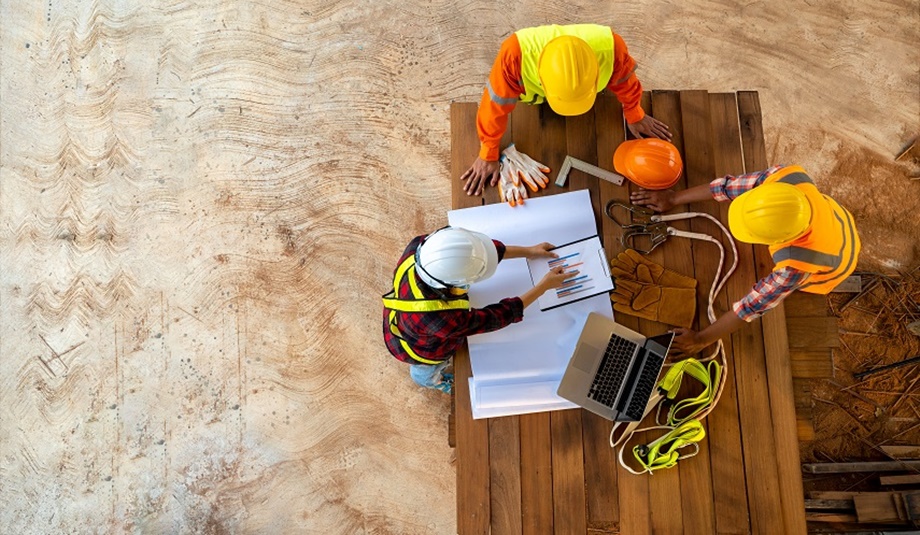 Construction jobs are coming back in record numbers following the COVID pandemic. With this growth, there are some challenges to overcome such as labor shortages, potential price increases, higher interest rates, and supply chain disruptions. Despite these issues, home and commercial construction is moving forth. Can You Earn a Good Living In Construction Management?
Today's construction managers must be well-trained beyond the basics of building structures.
They need an all-around overview of the industry
Managers need some successful experience
They must possess some skills to demonstrate to workers
Managers need good people and problem-solving skills
They must know how to market themselves
Successful construction managers learn to seize good job opportunities that can come from their college training. They get a realistic job preview before entering the job market so they know what they are getting into.
The Opportunity to Earn a Good Living in Construction Management Is Now
According to the U.S. Bureau of Labor Statistics (BLS), 2021 was a good year for construction managers. Their survey produced these impressive results for you to consider:
 

Job-Related Items

 

 

Data

2021 Median Pay
$98,890 or $47.55 Per Hour
Number of Jobs in 2021
478,500 Jobs
Job Outlook 2021-2031
8% Growth – Faster Than Average
Employment Change 2021=2031
36,400 New Jobs
Education Level for Entry-Level Jobs
Associate Degree or Higher
Construction Managers plan projects and coordinate all activities until projects are completed. They work to stay on schedule, and within budget, supervise workers, materials, and equipment, maintain safe work environments, and produce high-quality work. Although managers work in their offices some of the time, most of their efforts are made on construction sites.
Why Construction Managers Like Their Jobs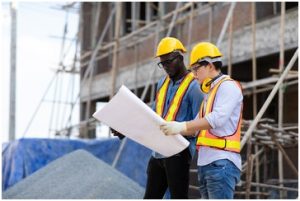 Construction managers find their jobs challenging and rewarding year-round. As with any career, construction management has its pros and cons we want to present.
Managers enjoy good job security and salaries
There is room for career advancement in other jobs
They have some work flexibility in their weekly schedules
The workday is diverse with many different tasks to perform
Managers get to spend a lot of time outdoors
Some parts of jobs can be taxing such as occasional long work days. There is some risk of danger and some days are quite stressful. Managers are always faced with meeting deadlines and staying within budgets. Overall, managers enjoy their jobs and plan to stay with them.
"Today's construction managers must be well-trained beyond the basics of building structures."
Types of Jobs and Paths to Earn a Good Living in Construction Management
The construction industry provides opportunities beyond building and remodeling homes. Some managers prefer to stay within one sector while others move to other positions, such as:
Commercial Construction
Industrial construction
Government or military construction
Teaching construction courses
Certifying managers at training centers
Sales work in retail and wholesale
With experience and good training, managers can move into self-employment as contractors or consultants to other companies. There are job opportunities available in other countries as well as in the U.S. Conduct some research to further explore career paths to find your niche.
Hotspots for Construction Jobs
Construction jobs are not limited to just a few states or major cities. There are areas where construction projects are booming you may want to explore. If you like to move with your work, the opportunities seem to be endless. Here are some current hotspots:
| | |
| --- | --- |
| Top 10 States with | Top 10 Cities with |
| the Most Jobs | the Most Jobs |
| | |
| | |
| | |
| | |
| | |
| | |
| | |
| | |
| | |
| | |
All these areas need managers to lead crews to complete projects to the best of their abilities. For those of you who want to work in Louisiana, you will find ample jobs. According to Indeed, there are currently 488 construction management jobs available across the state.
To Earn a Good Living in Construction Management Start with an Associate Degree

It is a great time to be in the construction industry. The answer to our beginning question is, "yes" you can earn a good living in construction management. The place to start preparing for an entry-level job is by enrolling in our Associate of Occupational Studies (AOS) Degree in the Construction Management Program. Continue to build your skills while attending college, earn your degree, and obtain industry certification to propel your career. Contact us today for more information.
For more information about graduation rates, the median debt of students who completed the program, and other important information, please visit our website at: https://iticollege.edu/disclosures/