One of the best things about construction project management training, is that there will be plenty of career opportunities once you complete your study. Construction management is a specialized type of project management, where you will be directly involved in an exciting industry, working closely with contractors, architects, engineers, and other construction specialists. If you have been considering a construction management program in Baton Rouge, then you'll likely want to know what your career might look like after you've obtained your qualification.
The following are three possible career paths, all of which represent the diversity and opportunities that are associated with construction project management.
Construction Manager
The role of construction manager is the highest ranking (by salary) role in the construction industry. This compares favorably to general contractors and laborers. Those that have an interest in construction, but wish to take on a role with more challenge and responsibility, will find this role to be appealing.
The most obvious job path would be to settle into the role of a construction manager. This is a highly involved position where you would take on a number of responsibilities, and there would be a high level of accountability. As the project manager, you would be responsible for everything from scheduling and budget, right down to inspecting plans, ensuring compliance, and determining the size of the workforce that would be needed for any particular project. Depending on the size of the project, you would work closely with other professionals, to leverage off of their skills, or delegate appropriate tasks.
Most graduates will find this to be the best entry point, as the role allows skills to be developed and improved, and the experience can lead to other opportunities.

Manufacturing Project Management
Many of the skills obtained in construction project management training are transferrable to other industries. Project management skills are universal, and it is mostly technicalities and compliance that are unique to the construction industry. Many successful managers make moves later in their careers to take on projects in other industries. Manufacturing project management could be one of your future options. The responsibilities in this role include developing and maintaining budgets, planning for delays and other issues in production, and ensuring that there is a system of response for any setbacks. You would also need to constantly analyze and monitor production potential and output, and provide relevant feedback or initiatives to improve efficiency within an organization.
Government Project Management
Government jobs are often seen as highly desirable, because of relative stability and excellent opportunities to take part in projects that benefit large communities. A successful construction management career could provide a pathway to the government sector, planning large public works and events. While government projects can sometimes be more restrictive than private ones, especially when it comes to resources, the flipside is that this will make for an additional challenge, which many project managers crave once they become comfortable in their roles.
Want The Best Opportunities? It's Time to Start Training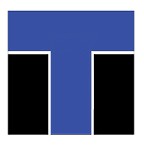 Whatever you want out of your career, your project management skills should be developed by a reputable training institution. ITI Technical College is a great option if you want to study a construction management program in Baton Rouge LA. The program at ITI will cover everything from the process of overseeing a project, to maintaining state and federal compliance, and will even include tool selection, setting and monitoring performance targets, and the interpersonal communication skills that will allow you to effectively work with subordinates, peers, clients, and direct superiors.
If you want comprehensive training that will help ensure your career is successful, then ITI is clearly the way to go. Contact us today to discuss course requirements, costs, and our enrolment schedule for construction project management school.
For more information about graduation rates, the median debt of students who completed the program, and other important information, please visit our website: https://iticollege.edu/disclosures/