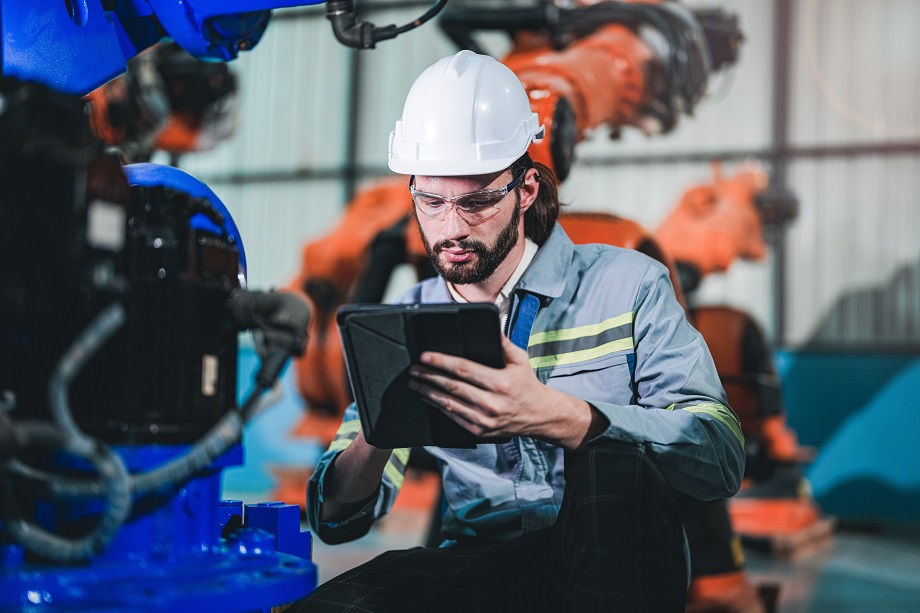 Today's process technology enhances industrial operations like never before. Although similar to the production technology used to create products made of metal, wood, or electronics, it differs in several respects. Process technicians work primarily with these components:
Industrial pumps, compressors, and turbines
Pressure, level, temperature, flow, mechanical and fluid dynamics
Troubleshooting and maintenance of industrial operations
Operating equipment such as furnace and boiler operations, and heat exchangers
Distillation of liquids and general operating principles and problems
Enhancing Process Technology can help reduce wasteful activities, eliminate mundane tasks that take up valuable time, and increase overall quality. It can also help organizations save money by streamlining their operations and reducing errors that could have costly consequences. Process technicians and operators are trained to enhance current industrial operations and search for new and improved processing technology. Processing technologies must maintain current quality standards while improving or increasing the processing outputs. Exploring the oil, gas, chemical, and pharmaceutical industries will provide more insight into a career in process technology.
Enhancing Process Technology in the Oil Industry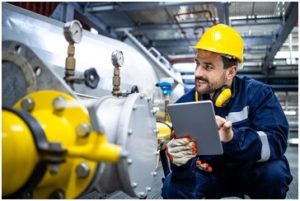 Although government regulations have slowed U.S. oil production, new technologies have increased oil exploration. The 'shale revolution' uses a combination of hydraulic fracturing and horizontal drilling to move ahead by:
Allowing producers to access oil reserves from low-permeable geological formations
Lowering costs to extract oil reserves and refining oil into useful products
Moving into tar sands and deepwater drilling operations
Changing the energy map and the implication for the environment
New digital technologies are transforming today's oil industry worldwide by increasing worker safety, increasing production, and lowering costs. The use of AI, machine learning, and IoT also improves efficiency and safety. Let's look at how the natural gas industry benefits from similar technologies.
The Natural Gas Industry and Enhancing Its Operations
Although the natural gas industry has come under attack recently, it is also making strides forward like the oil industry. Gas is also part of the 'shale revolution' and essentially uses the same combination of hydraulic fracturing and horizontal drilling as oil. New processing technologies provide these exceptional benefits:
Enhances the exploration and production of natural gas
Creates more efficiency, safety, and environment friendliness
New gas production software keeps better track of available inventories
Increases efficiency with the use of AI and drone systems
IoT and big data analytic technologies move the industry forward
Electronic monitoring allows companies to oversee their facilities and evaluate current conditions with less human help. It can provide updates on scheduled maintenance, inventory stock levels, and the working condition of some devices and equipment.
 "Today's process technology enhances industrial operations like never before. Process technicians and operators are trained to enhance current industrial operations and search for new and improved processing technology."
Chemical Industry Process Technology
I can't think of anyone who does not benefit from the chemical industry. We use many products in our everyday lives including household cleaners, paint, salt, mouthwash, and many others. Chemical process technology includes all primary areas in chemical engineering, such as:
Many chemical processes are typically operated continuously because of high consumer demand. Process technology is enhanced by effective collaboration between research and development. Data analytics, machine learning, process modeling, and simulations are also used to improve operations.
Technicians and plant operators work on the continuous development of technologies, automation, and environmental sustainability in their training and development at work. All of us benefit from their efforts to improve current products and create new useful ones.
Pharmaceuticals and Process Technology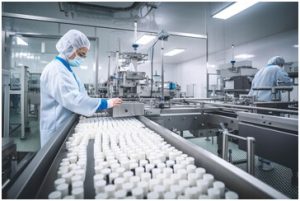 Virtually everyone in the U.S. uses some type of prescription or over-the-counter medicine. Their manufacture is closely regulated by the Federal Food and Drug Administration (FDA). Pharmaceutical processing is broken down into a variety of unit operations, including:
Blending
Granulation
Milling
Coating
Tablet pressing
Filling
This industry has precise requirements and manufacturing guidelines for quality control. Thus, pharmaceutical equipment must comply with good manufacturing practices. The processing of drugs goes from research, development, and laboratory formulation to commercial production.
Advances in nanotechnology have created new medicines and given new life to old medicines that were inadequate. The adoption of this technology has led to more efficient, precise, and high-performance equipment and drug-mixing solutions.
Essential Skills for a Career
The essential skills and knowledge needed for a successful career in Process Technology are gained by earning a college degree. They include these components:
Operating industrial pumps, compressors, turbines, furnaces, boilers, heat exchangers, and personal computers
Installing, maintaining, repairing, and replacing the processing devices and equipment
Mastering computer-based control systems and troubleshooting them
Showing skills in technical writing, reporting, and workplace communications
Displaying a working knowledge of general mathematics, industrial processing and systems, electronics, electricity, industrial safety, and environmental practices
Understanding the basics of instrumentation subjects such as pressure, temperature, level, flow, mechanical and fluid dynamics
Enhancing Process Technology improves business processes to achieve greater efficiency, productivity, and accuracy.
Earning an associate degree will put you in a position to obtain an entry-level job in Process Technology in a variety of industries. May your future be fulfilling. Call us today at (877) 591-1070 for more information about all our programs!
For more information about graduation rates, the median debt of students who completed the program, and other important information, please visit our website: https://www.iticollege.edu/disclosures