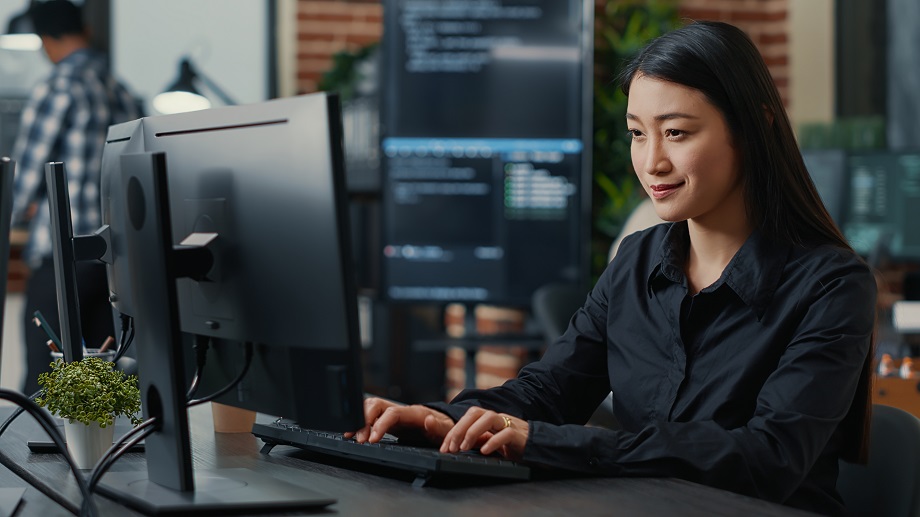 Exploring and Mastering IT is an essential skill for anyone in today's increasingly digital world. The digital realm is diverse and includes network administration, software development, cybersecurity, the evolving role of IT professionals, and more. Knowing more about these first four components of today's digital landscape opens job opportunities that may interest you.
Building a career in information technology requires some experience, natural expertise, an inquisitive mind, and a college degree. Virtually every industry uses IT to accomplish goals like:
Conducting daily operations
Managing overhead
Regulating recruitment
Dealing with market uncertainty
Managing inventory
Remaining competitive
Exploring and mastering IT requires dedication and commitment. It's hard to imagine where a business would be today without the benefits of information technology. IT is constantly evolving and IT professionals must stay on top of their games.
Network Administration Is A Must
Network administration is about managing, monitoring, maintaining, and servicing an organization's computer network. The tasks and procedures associated with it vary with the organization. The general goals of a well-honed network administration include:
Create better network control with networking tools
Create safety and security for the network
Evaluate the risks the network faces
Maintain a dependable high-quality network
Plan and improve network capacity for seamless network access
Prevent activities that compromise the network
Track and document IT and company changes
Network administrators and IT assistants are responsible for managing the organization's network in real-time. They also monitor and track the network's use, provide integrity and security for the network, and authorize policies to retain its quality.
Software Development Is Constantly Evolving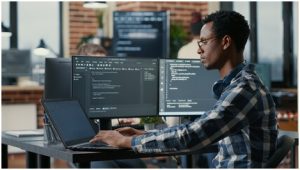 What would we do without high-quality software that makes our work easier and more effective? Thousands of people work behind the scenes every day to make this possible. Software development is a detailed study by specialized IT workers for:
Creating new IT applications
Designing new and modifying old software
Developing new software codes
Maintaining software performance
Eliminating low-quality software problems
Meeting clients' needs
Software developers also include a set of rules and methodologies for building efficient software within time and budget allotments. The future is leaning toward using AI, machine learning, and data science to coordinate with all spheres of work. Software code will automate most jobs around the globe.
"IT is constantly evolving and IT professionals must stay on top of their games."
Cybersecurity Saves The Day
There are simply too many unscrupulous people today hacking into personal computers and company networks. This is where global cybersecurity comes into play. Effective cybersecurity professionals save the day by protecting data, finances, confidential health information, and more. Intern Shala Trainings let us know about these additional essential benefits:
Business Continuity is achieved by preventing cyber attacks to ensure the availability of services and systems
Competitive Benefits are available and companies gain competitive advantages because they are less vulnerable to hackers.
Early Detection and Response measures help organizations see threats early and respond effectively
Enhanced Collaboration allows teams to communicate freely and share sensitive information without fear of breaches and leaks
Enhanced Customer Trust is enabled by using strong security measures for customers, partners, and other stakeholders
Intellectual Property Protection is enhanced for patents, trade secrets, copyrighted material, and new developments
Remote Work Security helps ensure secure access and use of organizational resources by remote employees
Reputation Protection is increased and helps avoid reputation damage caused by data breaches and other hacking efforts
Evolving Role Of IT Professionals
Linkedin's surveys reveal that IT technicians and leaders play more important roles in business today as technology continues to advance. They are not just technical experts, they are also strategic business leaders who help develop overall organizational goals. IT leaders focus on:
Aligning company technology with organizational strategies
Developing an innovative culture
Driving digital transformation in business operations
Ensuring data and sensitive information protection
Increasing collaboration
Treating technology as a business asset
More than 70% of surveyed IT managers said learning and developing new skills, including soft skills, will have the largest impact on their jobs. IT technicians and managers will be focused on more than finding digital solutions. They will build leadership qualities, problem-solving, and social skills while continuing to develop hard tech, exploring and mastering IT skills.
An Information Technology Degree Is Calling You
If this IT discussion sounds interesting to you, why not work into a professional IT career? The place to start is earning an Associate of Occupational Studies (AOS) Degree in an Information Technology Program.
ITI Technical College has graduated thousands of students in technical programs since 1973. Request more information about our programs, discover our vision, and talk to an admissions representative to enroll. Call us today at (877) 591-1070 for more information about all our programs!
For more information about graduation rates, the median debt of students who completed the program, and other important information, please visit our website: https://www.iticollege.edu/disclosures