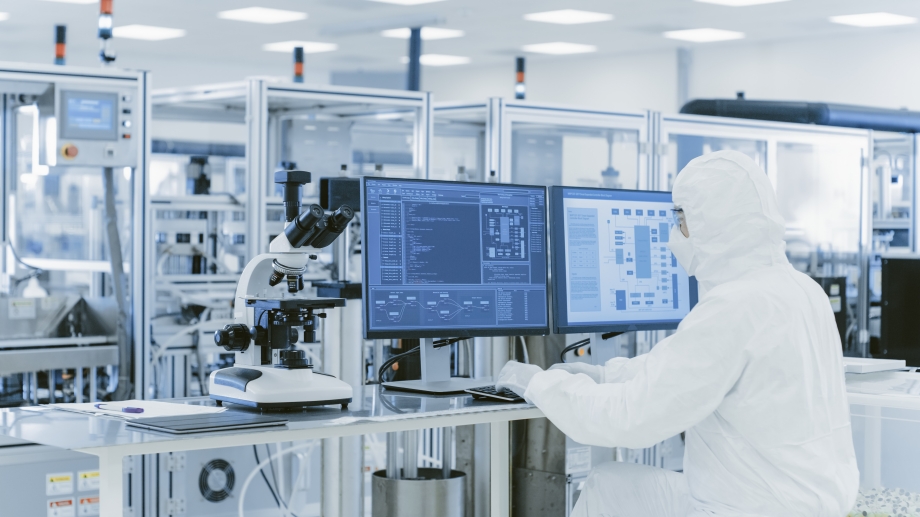 Process technology jobs have been increasing in demand as companies have expanded their production processes. Individuals pursuing careers in this field can find work as operators, supervisors, and maintenance technicians. Your Associate Degree from ITI Technical College provides the qualifications to obtain viable jobs in process technology. Technicians in this field are the backbone of manufacturing and processing plants. They make sure raw materials and parts are turned into useful products for consumer and commercial use.
Although many types of jobs across a wide range of industries are in demand, the most common technician positions graduates find are in these fields:
 Water and waste-water

Power and energy plants

Chemical plants

Petroleum and natural gas
Technicians typically begin their careers in entry-level positions. After developing the expertise necessary, they can advance into higher-level jobs such as senior technicians and assistant plant operators. The pinnacle position to aim for is plant operator.
Water and Waste-Water Process Technology Jobs
Water is the most precious commodity on earth because we cannot get by without it. Everyone needs purified drinking water in our homes and businesses which primarily comes from water treatment plants. We produce wastewater in our homes, offices, and industries that must be treated to remove harmful content. Technicians accomplish this goal in waste-water treatment plants. Technicians typically perform the following duties in their daily and weekly routines.
Water Treatment Plants                                    Waste-Water Treatment Plants
Test water samples for content                             Analyze waste-water samples
Maintain & calibrate processing equipment         Maintain & calibrate processing equipment
Help oversee plant operations                              Help oversee plant operations
Monitor daily water demand                                 Monitor hazardous waste materials
Ensure compliance measures                                Ensure compliance measures
Coordinate duties with plant management          Ensure the health of employees and visitors
Upgrade equipment as needed                            Coordinate duties with plant management
As you can see, most of the duties are the same because both types of technicians treat water.
Power Plant Technicians
Power plant technicians assist plant operators with controlling the flow of power and energy from the plants to customers. They also constantly monitor the instruments and equipment.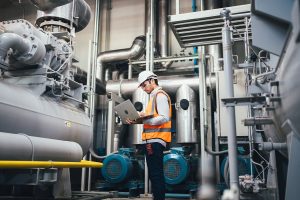 Regulate voltage levels and safety practices

Meet customer demand for energy

Monitor the equipment and systems daily

Record power generation in daily logs

 

Assist plant manager with operations

Maintain and repair equipment
Power plant technicians work in facilities powered by gas, coal, solar energy, nuclear power, thermal energy, and wind. Many jobs are forecast for solar and wind power transmission as less fossil fuels are consumed.
Chemical Process Technology Jobs
Chemical technicians test chemical products and packaging for adherence to standards and performing their functions. Other typical duties include using laboratory equipment to:
Test chemical products and processes

Assist chemists and chemical engineers

Research chemical products and processes

Develop & produce chemical products and processes
Chemical technicians perform many lab and analytical tests to determine the environmental impact of their company's products and processes. They also adhere to quality assurance, federal regulations, and safety procedures.                                                                                   
Technicians set up and maintain lab instruments, troubleshoot problems, and prepare chemical solutions. Their daily routines include compiling and interpreting the results of tests and analyses and preparing technical reports and charts. Their work is coordinated daily with their supervisors.
Geological, Petroleum, and Natural Gas Technicians
Geological technicians help identify locations suitable for oil and gas well exploration. They also work in oil and gas production facilities where they: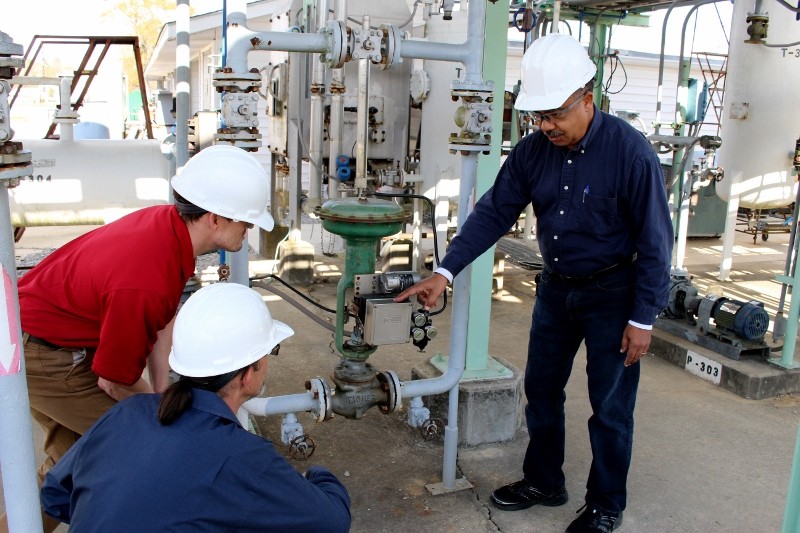 Prepare maps and charts for exploration

Install equipment in laboratories and the field

Collect and analyze samples of soil, minerals, and petroleum

Provide extraction and natural resource monitoring

Record data from tests and compile reports about them
Technicians use equipment such as seismic instruments and computer software to gather geological data in the field. They also analyze samples from the field to test for hydrocarbons, useful metals, or gemstones in the laboratory. Technicians use computers to analyze data to pinpoint new drilling sites and monitor current and future productivity estimates of existing sites.
These technicians work in teams with scientists and engineers in not only geologic, oil, and gas exploration and processing but also with environmental scientists. The demand for oil and gas products is still high although the use of electric vehicles and solar and wind power is growing.
Some Interesting Findings About Process Technicians
The U.S. Bureau of Labor Statistics (BLS) and Zippia surveys reveal these findings on technicians:
Salaries have increased by 7% for process technicians in the last 5 years.

Projected job growth for technicians looks good from 2022-2032.

The average salary for process technicians is $42,462 annually.

There are more than 51,000 active technician job openings based on job postings.
Employers look for job candidates with a process technology associate degree because they will require less training on the job. Explore this degree and its benefits for working in entry-level jobs in this career. Contact us today at (877) 591-1070 for more information!
For more information about graduation rates, the median debt of students who completed the program, and other important information, please visit our website: https://www.iticollege.edu/disclosures