If you want to be an HVAC professional, then learning is absolutely essential. HVAC service training brings quite a bit to the table and before you know it you'll find yourself walking out with all the knowledge you need to become a force in the industry. Naturally your HVAC education isn't going to be the end of it—there are plenty of things you can only learn by working directly in the field with seasoned professionals, but that doesn't mean you can't start learning a few very important things – things that will bring you to an entirely new level in the field. Now we're going to talk about the HSPF, which is something that you'll be hearing about quite a bit in the industry no matter where you are.

Learning About the HSPF in HVAC Service Training
The first thing you need to know, is that the HSPF is an acronym much like SEER. It stands for: Heating Seasonal Performance Factor. In other words, you can picture this being just like the SEER rating abut applied to heating systems rather than air conditioning systems. The HSPF is designed to specifically m erasure the efficiency of air source heat pumps, though it is often used to measure the efficiency of air conditioning units.
Just as with SEER, a higher HSPF rating in an air conditioning unit will mean far greater efficiency which has a few implications. First of all you're going  to experience far less waste, even if it is a waste you'd never have seen with your own eyes. Secondly, it's going to cut down your energy bill significantly. Hey, who doesn't want a lower monthly electric bill?
It All Starts at ITI College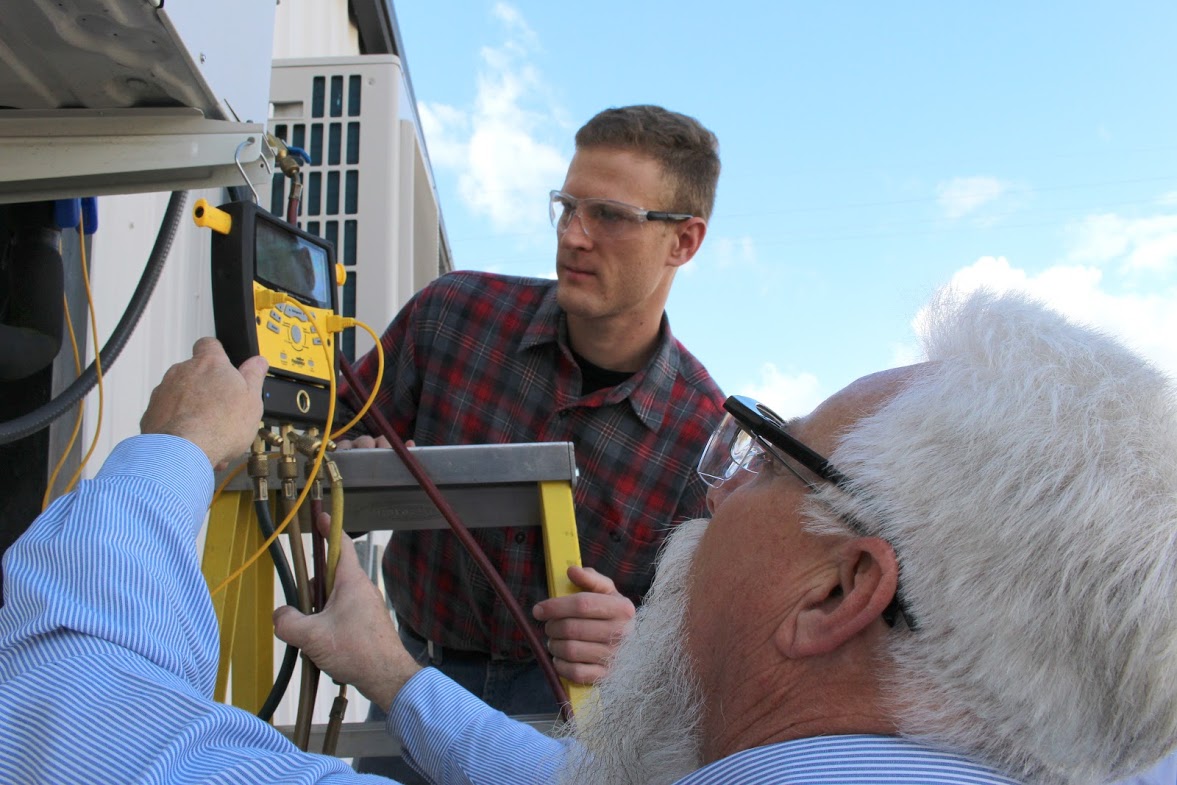 This is just a sample of the information that you will be learning when you attend our air conditioning repair school. As an accredited institution we're more than ready to provide you with a high end education, and one that will bring you head first into the work force. If you take a quick look at our website you are going to find that there are a plethora of opportunities available, and if cost is a problem, we've got that covered too.
Like most schools we are able to help you out with financial aid, ensuring that you're not going to experience a single problem getting the education you need. Now would definitely be a great time to start considering your future. One very important thing that we'd like to point out is that HVAC is not only an exciting field, it is one that will always be necessary. No matter what industry you look at today, you will find that they are all using an HVAC system of some type. Factories, for example, often utilize large refrigerated rooms to keep their stock cold, and other types of businesses use basic air conditioning units. By learning the trade you will be giving yourself a skillset that can be used for many years to come.
If you're ready to start your future, all you need to do is head over to the website and fill out the information form. We'll get back to you shortly and let you know how our classes work. The great part about ITI is that we allow you to concentrate solely on your chosen trade rather than requiring you to partake in extra academic classes that have little or nothing to do with the field you want to work in. In addition to that we offer comprehensive hands on training which will give you a distinct advantage over those who spend all of their time learning from books. As you can see, we have a lot to offer so long as you are willing to put the time in to learn. Give us a chance and we'll give you your future.
For more information about graduation rates, the median debt of students who completed the program, and other important information, please visit our website: https://iticollege.edu/disclosures/