With the right HVAC service training, you'll learn the necessary skills to work on systems that range from small home units, right up to commercial installations. Not only will you be able to install, repair, and maintain systems in a professional capacity, but you'll also know exactly what to do when it comes to working on your own system at home.
If you want to know about some of the skills you'll be learning at the ITI technical college, then it can help to take a look at a specific scenario. One of the most important aspects of HVAC maintenance is preparing a system for a changing season, and the following are some of the steps that you'll take when making sure a system is ready for the colder months.
Using HVAC Training to Prep an Air Conditioning System for the Winter
The exposed outdoor unit is critical to any efficient HVAC system, and it's important that this unit is prepared for the winter months. Many air conditioning systems are used for cooling only, and a separate heating system is used during the winter. If you're going to be decommissioning a system for a few months of the year, then these are the steps that HVAC training will teach you to follow.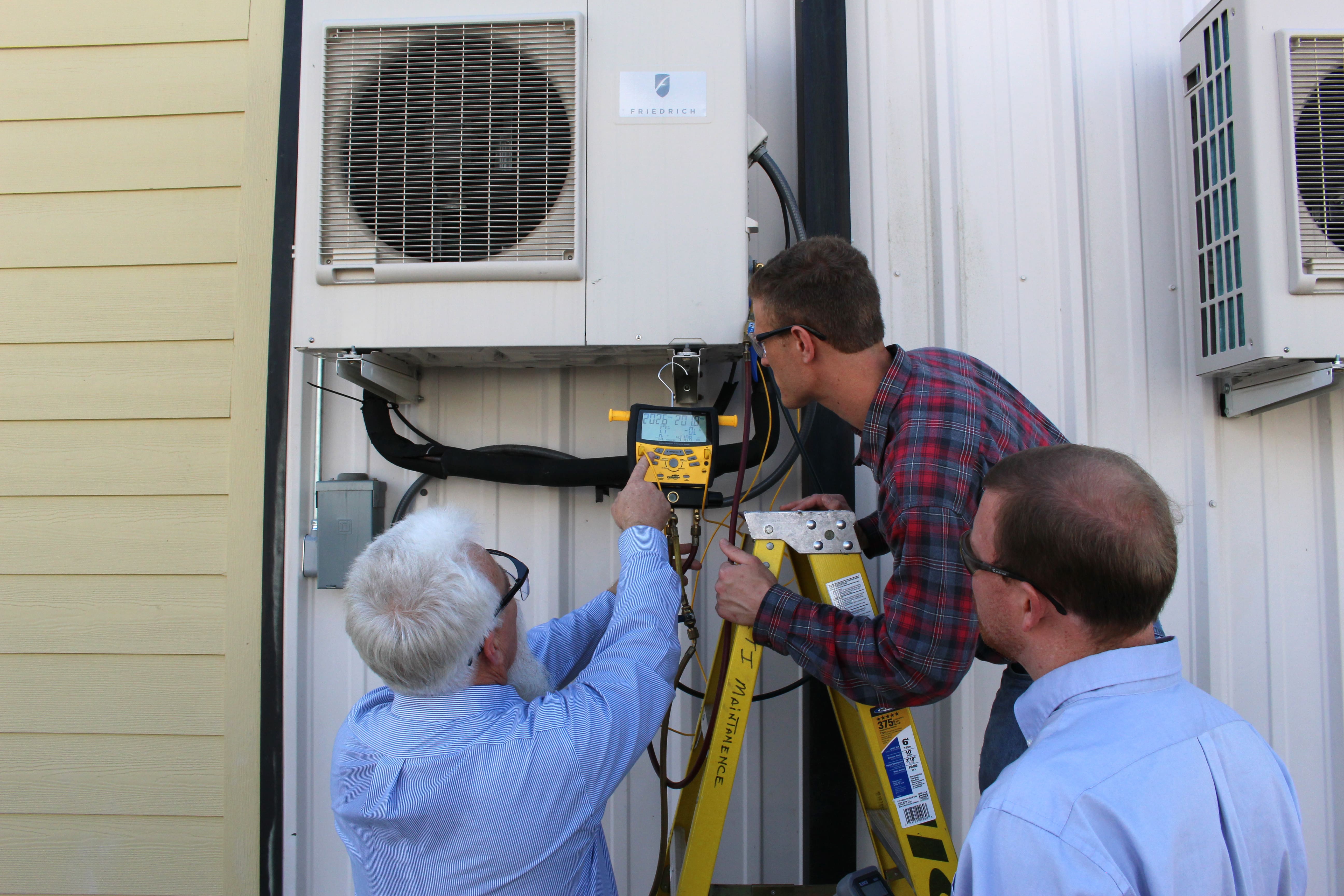 The first thing to do is to locate the air conditioning power circuit. This is usually located outside in a protective box. Inside there will be a breaker switch that can prevent any power from reaching the unit. It is critical that the unit is powered down for the winter, to prevent it from turning on automatically during a warmer day. Some installations may have the power breaker located inside, and if there are system schematics available to you, then you can use these to locate the switch.
The next step involves cleaning the exterior of the unit. This step will prevent any debris from becoming embedded in the outdoor unit, which could make it harder to clean when the warmer months come around. Animal droppings, leaves, twigs, and any type of environmental debris could become lodged in the unit. The easiest way to clean things is to use a low-pressure water hose or a pressure washer on a low setting. No detergents should be used during this step.
Any remaining coolant in the air conditioner pipes could freeze during the winter months. Your HVAC Training will teach you that coolant could change properties when temperatures are too low, and freezing could damage the pipes, leading to necessary repairs in the future. The best way to protect exposed pipes is to insulate them using foam. There is a special foam insulating pipe that can be easily purchased from hardware stores and HVAC suppliers, and this is the best material to use when winterizing a system.
The entire outdoor unit will also need to be protected from the elements. Rain and debris could undo all of your cleaning work, so it's best to completely cover the unit with either tarpaulin or heavy-duty plastic or vinyl. Make sure the cover is secured, either using pegs into the ground or by using weights (such as bricks or paving stones) around the excess edges of the covering material. Bungee cords or trailer rope could also be used for a more professional look. Some air conditioners are provided with outdoor covers for winterizing, or you could contact the air conditioner manufacturer to obtain one.
With all of these steps, the system will be protected and ready for the winter months. Be sure to periodically check any protective covering that has been applied, and remove any debris that settles atop the cover during the winter.
Learn About Winterizing and More at Our Heating and Air Conditioning School
We've outlined one small aspect of air conditioner maintenance, but there's much more that you'll learn when you enroll in one of our HVAC service training courses. Contact us today to talk about our regular programs and enrollment schedules, and prepare for a challenging career that provides plenty of rewards.
For more information about graduation rates, the median debt of students who completed the program, and other important information, please visit our website: https://iticollege.edu/disclosures/