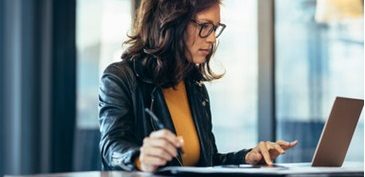 What would we do without information technology? It's one of today's vital tools for business, nonprofit organizations, governments, and personal use. People in virtually all careers are required to have some working knowledge of computers, software, laptops, and phones. We use it for communication, banking, research, social media, taking photos, and much more in our everyday lives.
IT is the technology for creating, distributing, storing, and using information and data. With it, we have increased knowledge of the world around us, and we become more productive by taking advantage of it. Acquiring knowledge through a set of electronic devices makes life easier at home and at work. Although IT is not a solution for everything, it is one of those necessary parts of our lives.
Businesses Cannot Function Without Information Technology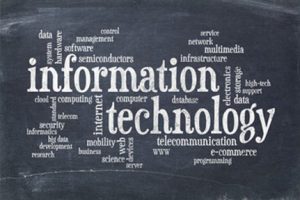 The importance of Information Technology in the smallest business to the largest multinational corporations is evident. IT is used across the business world in every department of every company, and without it and system support, business would stop! Computers, the internet, and phones provide communication for these typical company departments:
Accounting and Finance
Management and Marketing
Human Resources
Sales and Websites
Research and Development
Employees depend on information systems for inter and intra-office communication to complete their work. IT simply makes whatever you do at work more productive and efficient. Information technology and information services (IS) also provide security for a company's data by keeping it safe from worldwide hacking. IT and IS professionals are invaluable in any business enterprise anywhere.
How Nonprofit Organizations Benefit from IT
Nonprofit and not-for-profit organizations provide valuable services and products to groups that need their help all across the U.S. Although these organizations may make a profit, it is not used to make management wealthier. Rather, the funds are plowed back into the accounting department to provide more services and goods for clients. These groups use information technology to:
Research the needs of those that need their help
Raise donations to fund their services and products
Conduct all typical business operations
Let society know what they provide
Keep up a positive image locally or nationwide
Volunteer worker management
Management also uses IT for client tracking and support, project management, and program evaluations. Information technology is every bit as crucial for these organizations as it is for business and industry.
"What would we do without information technology? It's one of today's vital tools for business, nonprofit organizations, governments, and personal use."
Governments: Local, State, and National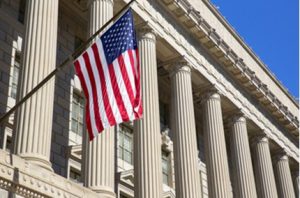 Most towns and cities have their own websites that show where information is available about their services and other areas of interest. IT is also used for these local government activities:
Accounting
Capital planning
Inventory management
Parks and recreation
Payroll and HR
State governments use information technology the same as towns and cities plus:
Background checks
Finances
Highway systems
Infrastructure planning
Regulation of traffic
State police work
Updating records
Our federal government uses IT and powerful software to mail out Social Security checks, process annual income tax returns, and manage our country's military. Citizens can apply for many different government benefits and services online. Like business and industry, all levels of government depend on information technology.
Personal Uses for Information Technology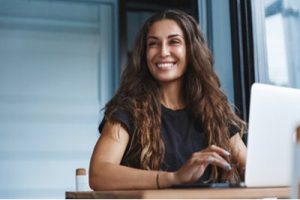 Most of us can't think of a world without IT and its related electronic devices. We make financial decisions, text, take photos, view social media, and conduct research for products and services.
Billions of dollars are spent each year on online buying and many play video games for recreation. Dozens of apps are available to make your smartphone and smart home indispensable.
Are You Considering an Information Technology Degree?
Information Technology is today's worldwide universal profession. Developing countries are making more use of IT, personal computers, the internet, and advanced phones. If you want excellent training for this career, enroll in ITI Technical College's Associate of Occupational Studies (AOS) Program in Information Technology.
ITI is located in beautiful Baton Rouge where the educational, cultural, and historical environments are paramount. Join us today and enroll in our industry-recognized program and college.
For more information about graduation rates, the median debt of students who completed the program, and other important information, please visit our website at: https://iticollege.edu/disclosures/