Do you want a career that can provide plenty of earning potential, as well as intellectual challenges in an exciting industry? If you're a natural problem solver and analytical thinker, then training at a heating and air conditioning school could provide you with the skills and knowledge that you need to find success as an HVAC or refrigeration technician.
At the ITI Technical College, we provide one of the leading HVAC programs in Louisiana, and there are a number of reasons why choosing to study with us could be the best move to get your career started.

An HVAC Certification Will Raise Your Earning Potential
While it is possible to study to become a technician as an apprentice, the fact is that you will end up putting more work in, over a longer period of time. When you dedicate two years to Associate's Degree study, you will be skilled in HVAC and refrigeration, with an in-demand qualification that will make you more attractive to employers. Everything will be covered under your program costs, so you won't need to worry about additional tests, licensing, or exams.
Studying at a school won't mean missing out on any of the experiences that apprentices get. While some of your studies will be theory-based, you'll also do plenty of practical study in workshop classes, and you'll even learn on real equipment that will give you exposure to the same scenarios that you will see while working as a professional. You'll also learn from experienced and qualified HVAC technicians, so there's really nothing that you miss out on by going for structured training at the ITI Technical College.
Perhaps most importantly, you'll end up with an Associate in Occupational Studies Degree in Air Conditioning, Refrigeration, and Electrical Technology. Your knowledge of air conditioning and refrigeration technologies will be far more extensive when compared to an apprentice, and you'll also have a deeper understanding of theory, including electrical theory. While an apprentice will base most of their skills on applied learning, you'll have a much more comprehensive understanding of the concepts behind air conditioning. This can make you more adaptable, and you'll be able to continue to apply your learning as technology develops.
How Much Can You Earn after Heating and Air Conditioning School
With a degree in air conditioning and refrigeration, you'll be more competitive in the job market, and you'll generally be able to attract better salary offers than less qualified candidates.
According to the Bureau of Labor Statistics, The median pay for mechanics and installers is $45,910 per year, and this figure can significantly increase with experience and depending on the industry that you work in. The HVAC/R industry is growing, and the job outlook is expected to grow at a rate of 14%, up until 2024. Air conditioning and refrigeration are used in every industry, and in every place in America. Food storage, food production, pharmaceutical, healthcare, residential, and commercial; are just a few examples of areas where air conditioning and refrigeration are in high demand.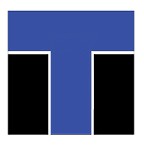 Essentially, if you have an HVAC certification, you will be able to find work in the local market, or you could even take your skills to virtually any city in America and be able to find employment. With some experience in the industry, you could even choose to explore your options in overseas markets, and there's plenty of demand for senior technicians and supervisors in areas of East and South East Asia, Europe, and Australasia.
When you attend AC repair school, you're not just training for a job. You're taking the first step in a lifelong career that will provide plenty of personal and financial rewards.
Take to the team at ITI today, discuss our upcoming enrollment schedules, and find out more about the leading HVAC training program that we offer.
For more information about graduation rates, the median debt of students who completed the program, and other important information, please visit our website: https://iticollege.edu/disclosures/