Finding a job in today's economy can present a bit of a challenge as you already know, and with that being the case it is no surprise that so many people are going to back to school. The biggest challenge among those who are seeking a college education however, is finding an education that provides the shortest career path while offering a good paycheck to cover living expenses and create a nest egg for the future. One thing that you've probably noticed in the past is that most careers require you to spend between three and seven years in school before you can expect to obtain a degree or certification, let alone a return on your investment.
This is where the ability to learn medical coding is definitely going to come in handy for you, whether you realize it or not. First of all, the medical billing and coding course is one that will not take you very long to complete, and secondly, it can be a great way to jump into the medical industry without necessarily gaining the same amount of experience as the other professions. You might stick with it for the long term, or you might be passing through on the way to another career – it's all up to you!

Earn a Gateway to a Better Career when you Lean Medical Coding
First of all, let us say that doctors' offices love those who learn medical coding. Coding is something that every office needs, and without people like you, they would be forced to redirect resources from other departments. It is true that they are going to try to save as much money as possible, but improper coding and ineffective billing procedures can actually cost them more money, and that's right where you come into the picture. As a student at a school for medical procedure code, you're learning a highly valuable skill that will benefit doctors' offices everywhere, and it might be a stepping stone for an entirely different career one day.
In the billing and coding career you will be interpreting the notes that doctors provide, using them to assign medical codes to the patient files and charges that come across your desk. These codes are used to ensure that the billing is carried out correctly, which can definitely be a difficulty in this field. The biggest problem that you're going to run into is that of confusion on which codes should be applied in different situations. There will be many instances where one code will seem to apply to multiple scenarios, and even the most seasoned of coders will find themselves at a bit of an impasse. This is where your experience and education will come into play, ensuring that patients are assigned the best code possible for the correct outcome.
Getting into School for Medical Procedure Code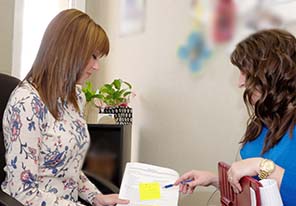 If you're ready to make a difference and kick start your future, then now would be a great time to start taking a look at the programs we have to offer. There are a few steps that you must take if you want to join our program, the first and most important step being to decide that you want this for your future. If you're quite serious, then you'll want to contact us by calling in or filling out the informational form. In addition to that, you will want to make sure that you have your finances in order, and that is definitely something we can help with. One of the many services that we offer prospective students is financial aid, ensuring that you have access to the service you need to embark on your future endeavors. Don't worry, it's not nearly as hard as it seems and we're ready to help you along the way.
It's time to stop dreaming about having the perfect career and time to start your training. It won't be long before you're on your way, ready to learn medical billing and coding. Make sure you check out our other programs while you're there – you'll be surprised at what kind of future you can build for yourself with the help we have to offer.
For more information about graduation rates, the median debt of students who completed the program, and other important information, please visit our website: https://iticollege.edu/disclosures/