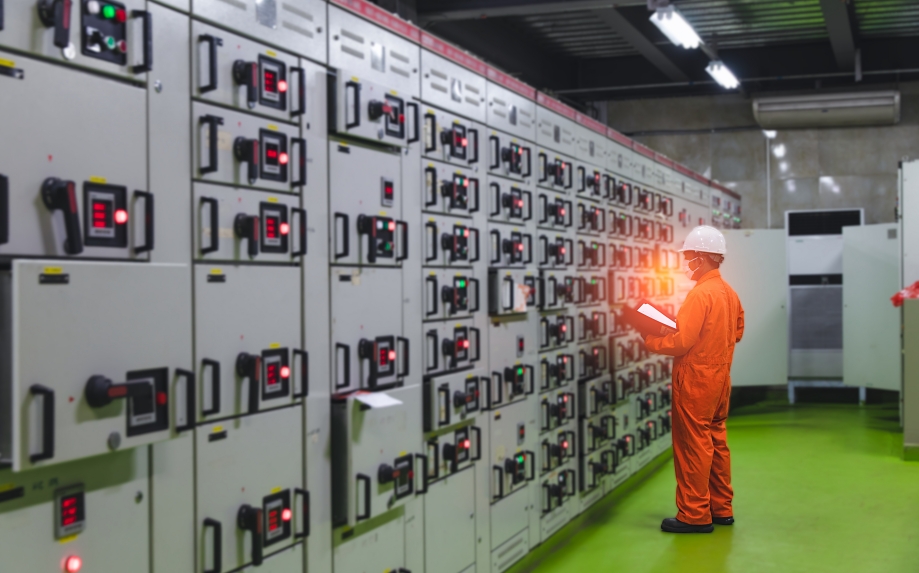 Instrument and control systems technicians, also called maintenance technicians, play a vital role in industrial processing and manufacturing. They help ensure that all equipment, devices, and machinery work efficiently and safely in processing lines. Maintenance technicians' jobs and positions range from entry-level jobs to assistant plant operators depending on experience and training.
We live in a global marketplace where companies aggressively compete with these factors:
Quality of products

Output of products

Affordable prices

Meeting order demand

Meeting international standards
Maintenance technicians work as part of a team to meet companies' processing, production, and assembly demands. If you are interested in this career, you should have a basic understanding of job levels, physical work involved, and reporting of findings.
Maintenance Technicians' Job Levels
A career consists of a series of related jobs with a central purpose over time. A maintenance technician's career begins as an instrument mechanic and provides these future opportunities:
Instrument and Electrical Technicians

work with not only instruments but also with the electronics that operate them.

Instrumentation Specialists

work with specific types of advanced instrumentation.

Solids Control Technicians

work in the oil and gas industries to separate solid particles and debris from drilling fluids

Senior Controls Technicians

specialize in maintaining advanced control systems.

Instrumentation Supervisors

supervise employees and their work with instruments and control systems.

Assistant Plant Operators

hold the number two position in overall plant operations.
Maintenance Technicians' Jobs titles and responsibilities vary with the employer, their products, and the industry
Inspections and Troubleshooting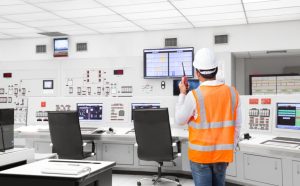 A new technician on the job typically starts the first week with an employee orientation to the company and an introduction to the plant's or factory's processing procedures. Two of the first things to accomplish are inspecting and troubleshooting the movement of products as they are refined and assembled.
 Inspecting and troubleshooting consist of reading all the instruments and control systems to determine if they are functioning correctly. If there are any malfunctions, the technician must troubleshoot all instruments and equipment to determine the problem. Once the issues are isolated, they must be corrected.
Inspecting and troubleshooting are accomplished by visually checking instrument readings and comparing them to established standards. Electronic devices may be employed to detect variances that are not discernable to the eye.
Technicians "help ensure that all equipment, devices, and machinery
work efficiently and safely in processing lines."
Calibrating, Maintenance, and Repairs
Processing, production, and assembly lines and systems need to be adjusted when necessary just like our automobiles. Instruments in the system must be calibrated to standards when they become less efficient. This may be compared to balancing and rotating our car tires when they go out of alignment. Technicians learn to calibrate instruments in their college training.
Instrumentation, devices, equipment, and controls must be maintained at peak production and safety. In addition to calibrating them, they must be cleaned and parts replaced as necessary. Parts of processing and manufacturing lines will need repairing when they get old or become less effective with use. Sometimes repair work is better than replacing parts and equipment.
Maintenance Technicians' Jobs: Working with the Team
Maintenance technicians work as members of a team that typically consist of
Supervisors

Co-workers

Engineers

Plant Operators
They are encouraged to think of new ideas for improved efficiency, worker safety, and reduced costs. Team members must communicate effectively and accurately to achieve the team's goals and keep processing at peak efficiency.
Each team member is rated by the others based on their effectiveness in working together toward and reaching goals. The performance of each person is recorded in their human resource profile for future use. Performance is used for granting pay raises and promotions.
The synergy of teams cannot be overlooked in any industry. Their collective ideas provide fresh and innovative ways of doing their jobs and improving their company's products and services.
Reporting Your Findings
Daily actions from general inspections to repairing instruments are documented and reported to a supervisor. In-depth notes of findings and recommendations are vital to addressing any issues that need correcting.
Instrument measurements are recorded on a routine schedule to keep pressure, temperature, flow, electrical output, and other variables at consistent and standard levels. Supervisors, technicians, and designated co-workers work collectively to address any problems found in reports. Reports are also used to measure progress from one period of time to another.
The quality of notes and reporting affects the efficiency of a plant's output. With experience, technicians learn to hone their skills of working in teams and reporting the outcomes of their daily jobs.
If you are ready to prepare for a career in instrumentation and control systems technology, request more information from us.  Contact us today at (877) 591-1070 for more information!
For more information about graduation rates, the median debt of students who completed the program, and other important information, please visit our website at: https://iticollege.edu/disclosures/