Have you ever looked at an ongoing construction project and dreamed of being part of such a large and complex operation? If you are someone who has an eye for detail, great organizational skills, and strong technical aptitude, then you may just be perfect for construction management training.
If you're thinking seriously about enrolling in construction management school to further your career, then taking a look at these upcoming projects will provide you with plenty of inspiration and motivation.
Three Projects Using Construction Management in 2017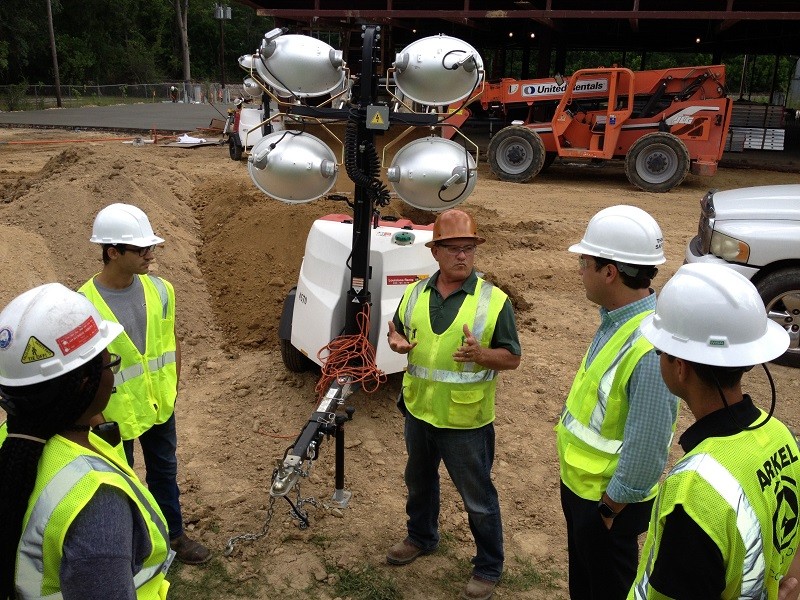 Technology company Apple has always been about rocking trends and making waves in news around the world. Not content to simply delivering some of the most popular consumer electronics in existence, Apple is now making headlines with its ambitious Cupertino campus. Apple's huge site will become the business home for more than 13,000 staff, and it will cover 2.8 million square feet. Shaped like a flying saucer, or even a futuristic donut, the main building on Apple's new campus will be one of the most environmentally sustainable buildings in the world. On a project this size, you can bet that multiple construction management professionals will need to work together on different aspects of the build, and for many of them, this will be a major milestone in their careers.
Also in the Golden State, project managers are currently working on the California High-Speed Rail. This 800+ mile rail line will link the cities of Los Angeles and San Francisco, with 24 proposed stops in between. This is a huge project that covers a large geographical area, which means that efficient construction project management will be essential. Not only will managers need to work within the engineering specifications of the project, but they'll also need to manage the project through different local jurisdictions and with challenging topography along the way. This is a dream project for any construction manager, and it also is an important project for the entire construction industry. It is estimated that over a five-year period for the initial construction time frame, more than 20,000 jobs will be created. Over 15 years, it is expected that the entire project will generate more than 60,000 jobs per year.
New York City is home to the largest airport system in the United States, made up of JFK International, Newark Liberty International, and LaGuardia Airport. With LaGuardia growing in passenger count at an astonishing rate, the City of New York has chosen to begin a $4 billion retrofit project to bring the facility up to modern standards. Located in Queens, the project is expected to be ongoing until at least 2022. Project managers working on airport construction have a number of unique challenges. Not only do the projects need to be on time and within budget, but the technical aspects of the project need to be managed closely and with complete accuracy to specifications. When something like the integrity of a runway could mean life or death for hundreds of people, you can imagine how involving (yet rewarding) an airport construction project would be.
Getting the Training You Need to Make It in the Industry
2017 is definitely going to be an exciting year for construction, and it's inspiring to see some of the developments that construction management professionals will be working on this year and in the future. If you want to be part of that industry, then a construction management school in Baton Rouge is going to be able to give you a competitive edge in the job market.
At ITI Technical College, you can learn how to manage construction projects, and gain the qualification that you need to meet your future goals. Call us today to discuss enrolment and start looking forward to a brighter future.
For more information about graduation rates, the median debt of students who completed the program, and other important information, please visit our website: https://iticollege.edu/disclosures/