If you are someone who is currently in a vocational course with a clear career path in mind, then you probably know that you'll still need further education to ensure that you are competitive in a crowded job market. One of the ways that you can ensure your success while building the skills that you already have, is by planning for office admin school after your high school vocational training. At the ITI Technical College in Baton Rouge, Louisiana, you'll be able to complete a nationally recognized course that will help you to find employment opportunities in the future.
What's Covered in Office Admin Training in Baton Rouge, LA?

When you study office administration at ITI Technical College, you'll be completing an Associate's in Occupational Studies Degree. It will be your choice whether you want to specialize in Business Administration or Healthcare Administration, depending on the career path that interests you the most.
Both Business Administration and Healthcare Administration are closely related, and after two years of full-time study, you will become an asset to any company that you find employment with.
If healthcare is your chosen field of office admin, you will learn specific skills for the medical industry. This can include medical laws and ethics, as well as general medical terminology. You will also learn about medical coding for insurance and billing purposes, which will provide you with options that extend outside of administration. Most importantly, as a healthcare administrator, you will be exposed to the medical software that is most common in the United States, so you'll already have some familiarity with the systems that most leading companies are using.
If you see business administration as a more exciting career than healthcare, then you could choose to specialize in this type of administration. A career in business administration could lead to reception work, a role as an office manager, a highly coveted role as an executive assistant, or even as a records officer once you have qualified and have had some experience in junior roles. You'll also learn about the applications that are most commonly used in business administration, including Microsoft Office and other common software. Technical writing will also form an important aspect of this course.
Both of these specializations share some of the same areas of learning, especially when it comes to general business communications, professionalism, computer literacy, time management, organization, and general office etiquette. Our two-year course is designed to provide a solid foundation in crossover areas and then build upon this with more specialized areas of learning. As a student, you can choose electives such as human resources or finance, depending on how you want to develop your knowledge.
If the above course materials sound like they would get you into the career that you want, then it's time to start thinking about your future with ITI Technical College.
Go Further with our Office Administration Program in Baton Rouge Louisiana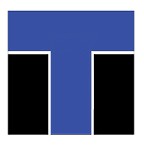 One of the biggest criticisms against vocational courses in high school is that they don't fully prepare students to enter the workforce. If you want to develop your skills but you know that a Bachelor's Degree is simply not for you, then a shorter Associate's Degree course could be your best option. Not only will your qualifications be recognized around the country, but you'll also have a significant amount of information during your two years of focused study that will get you working sooner. Although it might take slightly longer to enter the workforce than if you were to become a job seeker right after high school, you'll have the benefit of better opportunities and will typically earn more than an underqualified junior-level employee.
Talk to us today about the application process, and start planning for your future with an Associate of Occupational Studies Degree in Office Administration in Baton Rouge, Louisiana.
For more information about graduation rates, the median debt of students who completed the program, and other important information, please visit our website: https://iticollege.edu/disclosures/