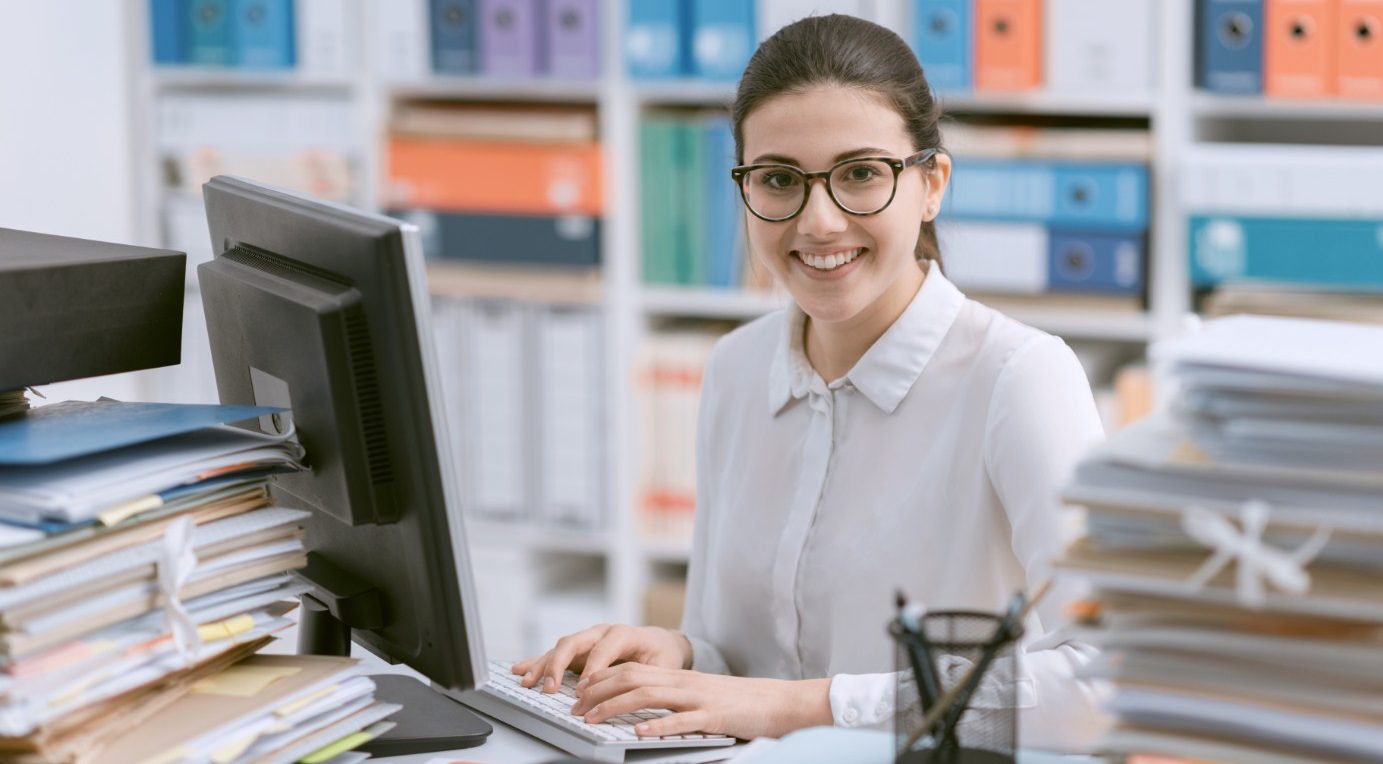 Each year, thousands of workers enter Office Administration Careers and Positions in many industries. The need for them is ongoing from the smallest business enterprise to the largest U.S. corporations. Their services are invaluable for company success from carrying out simple tasks to transacting large financial matters. According to Robert Half Talent Solutions, the office support staff is more valued by their employers than they were 10 years ago.
Today's office administrative staff must be flexible, and possess these personal traits:
Strong time management
Well-rounded organizational skills
Sharp written and verbal communication
Current knowledge of software technology
Ability to manage projects well
One of the most important traits is a steady, day-to-day positive attitude. Others include strong initiative as a self-starter and a tactful demeanor. All these traits apply to the following five office administrative careers.
Medical Coding and Billing Professionals Get the Claims Paid
The COVID-19 pandemic has increased the demand for healthcare administrative employees. Medical coders and billers along with their managers are three positions that play critical roles in doctor's offices, clinics, and hospitals. As medical facilities see more patients, they must work with an increased load of keeping medical records and billing claims.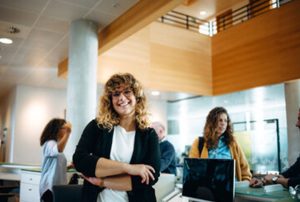 Medical Coding And Billing managers oversee their departments to ensure the accuracy of coded statements and patient billing claims sent to insurance companies. Other employers that need coding and billing professionals include:
Health departments
Insurance companies
Outpatient medical clinics
Mental health facilities
Rehabilitation clinics
Nursing homes
Earning an associate degree in medical coding and billing is the ideal way to enter an entry-level job in these careers.
Office Administration Careers and Positions Benefit Employees
Office Administration Careers and Positions benefit employees in any organization. Although most of their work is done behind the scenes, it is critical to employee and company success, such as:
Processing payroll records
Keeping accurate employee files
Administering employee benefit plans
Ensuring compliance with labor laws
Understanding insurance benefits
Enrolling workers in retirement plans
These specialists may also facilitate resolutions and be involved in the hiring and firing processes.
"The need for them is ongoing from the smallest business enterprise to the largest U.S. corporations. Their services are invaluable for company success from carrying out simple tasks to transacting large financial matters."
 Managerial and Executive Assistants Offer Strong Support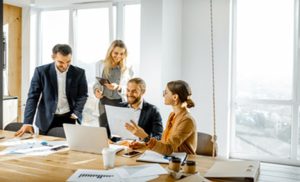 Assistants to managers and executives perform crucial duties important to the success of an office, department, or company as a whole. Among their duties, they:
Manage calendars
Screen calls
Make meeting arrangements
Create travel plans
Prepare reports
Work with financial data
They also train and supervise other staff as needed with their management, computer, and project coordination skills. Assistants must be well-organized, flexible, and strong. They must know how to work well with all levels of management, staff, vendors, visitors, and others inside and outside the company.
Office Administration Careers and Positions Growth
Despite how COVID-19 has turned the world upside down, the role of office managers has never disappeared. It's interesting to note that more than 75,000 jobs were posted nationwide for this position last year. The number is expected to continue to grow with new business starts and expansions. The healthcare, finance, and insurance industries need office managers at different levels. Whether you want to work in General Office Management or a specialty area, earn an associate degree to get your foot in the door.
Accounting Clerks for Receivables and Payables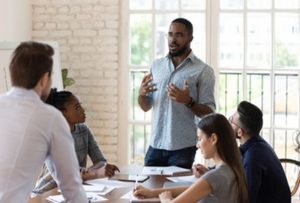 Accounting Clerks work closely with accountants and financial managers to oversee specific departments within finances. Their typical day-to-day work includes:
Updating financial records
Recording customer payments
Recording customer charges
Processing business transactions
Preparing financial reports
Reconciling bank statements
Accounting clerks also generate accounts receivable and accounts payable statements for the accounting and finance departments. The accuracy of their reports is vital to comply with standard accounting practices. Learn more about High-Paying Administrative Jobs in this informative article and contact us today!
For more information about graduation rates, the median debt of students who completed the program, and other important information, please visit our website at: https://iticollege.edu/disclosures/