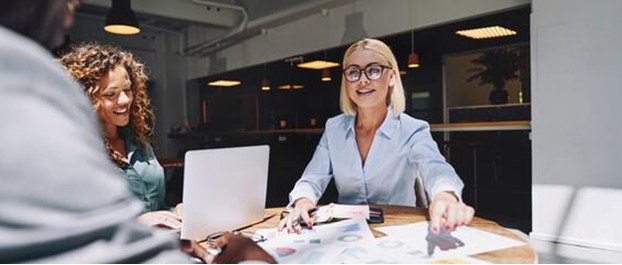 Saying that office administration jobs are rewarding and exciting is an understatement. This dynamic work environment allows you to use the full range of your business knowledge and skills. From simple daily tasks to making major decisions, office assistants and administrators keep their teams and departments on track.
Holding an associate degree in office administration opens many doors for a wide variety of positions nationwide. From small to medium-size businesses to the largest corporations, office personnel play key roles in the functions of organizing, staffing, delegating, decision-making, and reaching company goals.
If you are interested in this career, you should be aware that organizations:
Need administrative assistants and office administrators
Provide atmospheres for workers to enjoy their jobs
Need many employees with OA skills
Provide excellent working conditions and skills
Seek out new hires with college degrees
Read more to find out if a career in Office Administration is for you.
Why Organizations Need Office Administrators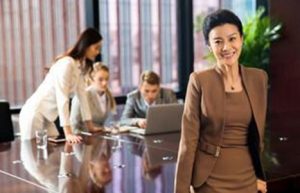 Office and department employees are often referred to as the backbone of any organization. Without them, management could not do their jobs, businesses would lose their places in the marketplace, and our economy would fall apart.
All organizations including profit-seeking, government, non-profit, and military depend on highly-skilled Office Administrator employees for these reasons:
They help boost the company's culture
Office Administrators coordinate between employees and management
They manage facilities, equipment, and supplies
Perform as secretaries and schedulers
Manage human resources and basic bookkeeping
If this sounds like the type of work you prefer, earn a degree and search for your job.
Office Administration Employees Enjoy Their Jobs
Office Administration professionals enjoy their jobs and have three things in common:
They take a strong interest in their work – Even though some of the work is tedious and dull, Office Administrators feel challenged and energized by most of their assignments.
They have pride in their organization – Employees share in the company's vision and mission and are happy to be part of a talented group of people.
They feel appreciated for the work they do – Their bosses value the work they do to keep their department or business organized and running efficiently. They receive thanks and smiles from supervisors for their customer service or professionalism.
"This dynamic work environment allows you to use the full range of your business knowledge and skills. From simple daily tasks to making  major decisions, office assistants and administrators keep their teams and departments on track"
Is There Sufficient Demand for Office Administrator's  Positions to Justify Getting a Degree?
According to the Bureau of Labour and Statistics (BLS), as more older workers retire, others change careers, and younger workers migrate to technology jobs, many positions in office administration are opening up.
The following types of jobs are in demand across many businesses and industries:
Customer Service Reps
Receptionists
Medical Secretaries
Virtual Assistants
Medical Coders and Billers
Human Resource Assistants
Healthcare is the fastest growing industry, and here is a viable place to seek employment during the next decade. As our population ages, immigration increases, and babies are born, there will be a greater need for office administration employees.
What Can I Expect in Working Conditions and Salary?
An entry-level job in Office Administration typically provides a clean, safe, and stable atmosphere. Virtually all jobs are indoors, and you will work a forty-hour workweek in a first-shift schedule. Occasionally, you may work nights, weekends, holidays, and travel to a limited extent.
You will communicate with many people and work in a team of support staff to establish and reach goals. You will work with many details and be accountable to managers and responsible for staff working under your supervision.
Where Can I Get Training?
ITI Technical College offers an excellent opportunity for anyone seeking a career in this field. The Associate of Occupational Studies (AOS) Degree in Office Administration provides options in Business Administration and Healthcare Administration.
ITI Technical College is accredited by The Accrediting Commission of Career Schools and Colleges (ACCSC). Faculty and staff are dedicated professionals whose primary goal is student success. Excellence in teaching and student services stands out among technical colleges and career schools. Request more information and make an appointment with an admissions representative today.
For more information about graduation rates, the median debt of students who completed the program, and other important information, please visit our website at: https://iticollege.edu/disclosures/