How Electrical Technology Plays a Vital Role in Business and Industry
Electricity makes life easier for all of us from watching television to washing clothes to driving electric and hybrid cars. Without it, we would all be in a pickle in our modern way of life. Even with new sources of power emerging around the world, we still need electricians in daily life.
The difference between Electrical Technology and Electrical Engineering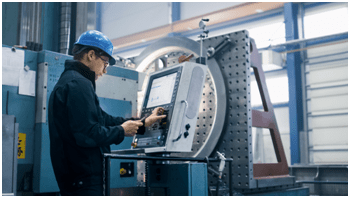 These career programs and paths are not the same and you should know the differences between them. The first is aimed at preparing students for jobs as electricians. In this occupation, employees work with wiring homes and buildings, repairing and replacing wiring, and maintenance of electrical systems.
You will also upgrade systems in either a repair technician job or a construction electrician in new or current homes and buildings.
Electrical Engineering Programs prepare students for designing and developing electrical systems and require much more education and training. In this career, you would also test or supervise the manufacturing or installation of electrical systems.
Electronics engineering is a field within engineering that deals with low-voltage equipment systems and their technology. The following paragraphs illustrate the national demand for Electrical Technology graduates, what you learn in a training program, where you can work, and where you can go to school.
Nationwide Demand for This Occupation Looks Promising
The U.S. Bureau of Labor Statistics is very encouraging about the current and future status of electricians who hold a Certificate in Electrical Technology. It reveals these important facts:
According to the Bureau of Labor Statistics (BLS), the job outlook for Construction and Extraction Electricians is projected to grow 8% from 2019 to 2019, which is much faster than the average of all other occupations.
The BLS also reported that as of May 2019, the medium annual income for electricians was $56,180.
Electricians typically work full-time and some part-time positions become available. Weekly work schedules may include evenings, weekends, and overtime.
The BLS reported that the total number of workers employed as technicians in this field in 2019 was 739,200.
It is easy to see that this is a promising career opportunity for those who want to learn the profession and effectively apply their knowledge and skills. At this point, if you are sincerely interested in this career, we recommend researching a current program at a reputable technical college.
What You Will Learn in an Electrical Technology Certificate Program
Earning an Electrical Technology Certificate Program typically takes less than 12 months when attending full-time. This power-packed experience provides training in all these areas: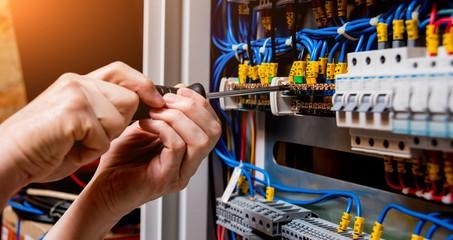 Use of basic residential, commercial, and modern industrial circuitry applications
Skills in understanding and using both AC and DC electric motors
Motor controls, switch relay systems, and transformers
Solid-state logic, control functions, and industry safety practices
Understanding the National Electric Code (NEC)
Blueprint reading and tools
"The U.S. Bureau of Labor Statistics is very encouraging about the current and future status of electricians who hold a Certificate in Electrical Technology."
Further instructions include understanding electrical distribution panels, power transmission, testing, inspection, and household appliances. You will learn how to apply your education and skills to actual equipment in a well-equipped laboratory.
High-quality programs will feature industry-trained instructors to give close personal supervision in all areas to provide maximum learning experiences. Administration and staff will provide student support services to enhance your learning experience while on campus.
Where You Can Work with Your Training
You will be trained as a general electrician for an entry-level position in the industry. There are four main classifications of electricians, each with its education and training requirements:
Residential Electrician
Low-Voltage Electrician
Commercial Electrician
Industrial Electrician
After you obtain your Electrical Technology Program Certificate, you can think about becoming licensed in one or more of these areas. Each has its education and experience requirements for becoming licensed. The following types of electrical jobs are available based on specialization:
Maintenance Technician
Electro-technical Panel Builder
Electrical Machine Repair
Highway Systems Electrician
Electrical Instrumentation Technician
Automotive Electrician
Aviation Electrician

Home Stratosphere describes all the above specialties plus the following and more in their informative article, 23 Types of Electricians.
Marine Electrician
Outside Lineman
Powerhouse and Substation Tech
Security and Fire Alarm Installer
Solar and Wind Turbine Electrician
To broaden your horizons, we recommend you read this article and think about how it can apply to your future career.
Your Opportunity Is Right Here in Baton Rouge
You don't need to look far to find an excellent Electrical Technology Certificate Program. Companies are looking for graduates that are qualified self-starters to satisfy their customers and build their businesses. Enroll in one of ITI Technical College's programs today and be on your way to playing a vital role in a demanding but rewarding industry!
ITI Technical College has dedicated and caring faculty, staff, and administrators to train and educate you in this vital field of our economy. It is easy to learn more and apply today – just reach out to our admissions department.
For more information about graduation rates, the median debt of students who completed the program, and other important information, please visit our website at: https://iticollege.edu/disclosures/