Does a career in process technology interest you? If it does, the right career path starts with taking a process technology course. This course training results in an associate of occupational studies (AOS) degree that prepares you for a solid entry-level job. As you probably already know, this field of study entails a specialized brand of engineering that covers:
Design of manufacturing and process equipment and processing activities
Construction of equipment for chemical, biological, and physical/mechanical processes
Robotics, electrical systems, control systems, and related safety issues
Production scheduling and planning project budgets
Process technology positions are available in a wide array of companies and industries. They are rewarding and challenging for anyone interested in this exceptional career.
Why You Need a Process Technology Course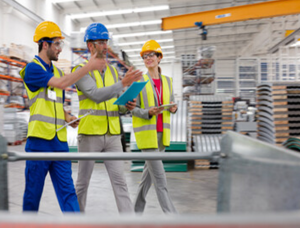 Let's face it, the competition for good jobs is fierce and job candidates that are prepared well get hired. Employers expect new workers to bring more to the table from day one. Sure, there will be some on-the-job training, but you want to make a great first impression on the boss and show you can make valuable contributions.
You must not only show professionalism, but you also must demonstrate the ability to:
Work with process design and optimization
Conduct production processes
Handle control systems and operator training
Act proficiently with material handling
Conduct troubleshooting, diagnose malfunctions, and failure procedures
All these abilities are typically carried out on a day-to-day or weekly basis for your employer.
A Program Covers All the Fundamentals
Quality process technology course training leaves nothing to guesswork. Students gain the knowledge and skills needed for success on the job in an assortment of industries.
Electronics, basic electricity, and industrial mathematics
Instrumentation subjects of flow, level, pressure, and temperature
Industrial safety for workers and visitors to the work site
Industrial pump applications and their maintenance
Troubleshooting equipment operations
Compressor and turbine operations
Students also learn to work with programmable logic controls, hydraulics, basic analytical devices, base valve, final control elements, basic documentation, and process control theory.
The best school to attend is one that is endorsed by the North American Process Technology Alliance (NAPTA)
"This course training results in an associate of occupational studies (AOS) degree that prepares you for a solid entry-level job."
Companies and Industries That Hire Process Technology Graduates
Advanced knowledge of companies and industries that hire graduates is worth knowing. Some of the major US process technology employers include:
                                       Companies                                         Industries
                                Texas Instruments                          Automotive Manufacturers
                                Ball Corporation                             Water Treatment Plants              
                                Corning Corporation                     Waste-Water Treatment Plants
                                General Motors                              Chemical Manufacturers
                                3M Corporation                             Oil and Natural Gas Refineries
                                Apple Computer                            Textile Plants
                                Caterpillar Corporation                Aeronautics
                                Goodyear Tires                              Foods
                                General Mills                                 Power Plants
Other industries where graduates have found good jobs are metals manufacturers, pulp and paper, electronics, and wood mills. You will find dozens more when you discuss careers with a college student services office and research online prospects.
Where Most Process Technology Jobs Are Found
Your best opportunity to find an entry-level job and a good starting income is by researching the areas with the highest demand. The three most common process technician jobs are found in manufacturing, water treatment, and power plants. Zippia makes it easy for us by providing the following demographics for the top 15 states as of May 2019.
                        State                           Current Number of Jobs
             California                                             3,639
             Texas                                                    1,919 
             Florida                                                 1,870
             Massachusetts                                    1,564 
             Illinois                                                 1,463
            North Carolina                                    1,380
            New York                                             1,373
            Georgia                                                1,240
            Pennsylvania                                       1,207
            Ohio                                                     1,131
            Indiana                                                1,070
            Virginia                                               1,058
            Michigan                                             1,048
            Minnesota                                             998
            Arizona                                                  772
The next step is enrolling in a quality process technology program and applying yourself well.
 A College That Prepares You Well for This Career
Baton Rouge, Louisiana is home to a technical school recognized for its training excellence. Visit ITI Technical College online to discover its many associate degree options. Notice that its process technology program is endorsed by the North American Process Technology Alliance (NAPTA). It is also recognized by the Greater Baton Rouge Industry Alliance (GBRIA).
Talented teaching faculty and staff stand behind each student that enrolls in our technical college. Since 1973, we have graduated thousands of technical students who have found meaningful employment in many states. Take the time today to explore our offerings and talk to an admissions representative.
For more information about graduation rates, the median debt of students who completed the program, and other important information, please visit our website at: https://iticollege.edu/disclosures/