Instrument and control systems are dynamic in that they are ever-changing to keep up with worldwide competition and production needs. Many new technologies have emerged to refine manufacturing and processing functions so products will function better and safer. The following are some of the major ones being put into action by leading companies.
What is New in Electronics in the Instrument and Control Systems Technology Field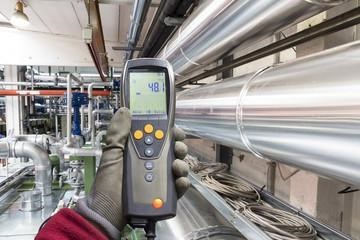 Fuji Electric Global is a good example of developing new electronics for instrument and control systems. One of their new achievements is a Ceramic SMART Electromagnetic flow meter that has applications in numerous industries. This device uses a detector that measures tube and platinum electrodes to aid in advanced integration and multiple ranges.
The beauty of this flow meter is that SMART specifications allow for FCX series transmitters to be upgraded easily by mounting a communications module at a user's field. Flow is a concept students learn in college training in their basic education.
This advancement allows a system to integrate three different fields:
Electric control
Instrumentation
Computers
Before this development, all three fields were individually controlled which took more supervision and electricity to track.
The Steel Industry, Thermal Power Plants, Cement Plants, and Instrument and Control Systems Technology
The steel industry consumes a lot of energy that needs to be reduced to better control the costs of production.
To realize the optimal allocation of energy, some plants are using automated remote supervisory control systems. These developments will save hundreds of thousands of dollars across the steel industry.
Thermal power plants typically require frequent daily start/stop and rapid load-changing in their operations. New instrumentation and control systems improve load-changing characteristics with integrated digital control systems. These improvements are efficient:
Automatic power plant control
Automatic burner control
Boiler control as a hub
Better boiler and turbine auxiliary control
Operations systems
Maintenance support systems
Cement plants are also experiencing improved production and control with MICREX technology that allows integration within its processing system. Without these improved technologies and control systems, the steel industry, thermal power plants, and cement plants would lag behind other countries.
Petroleum, Chemical, and Milk Plants Use Improved Instrumentation and Control Systems
Other industries like petroleum, chemicals, and dairy are using improved instrumentation and control systems to further their work. As an example, petroleum products like gasoline and kerosene are loaded onto tank trucks that need a reliable control data system.  The equipment uses a shipping control computer for fixed-quantity shipping at loading ports with hatch processing.
The chemical industry uses newly-designed instruments and operation control systems to rationalize diversified small-quantity production. To meet the demand of their smaller customers, these plants now use high-level technical controls for distribution.
Dairy is another industry that needs rationalization and automation of its processing plants. New equipment and devices are in place to keep them competitive with U.S. and foreign plants.
5G Network Infrastructure Needs High-performance Instrumentation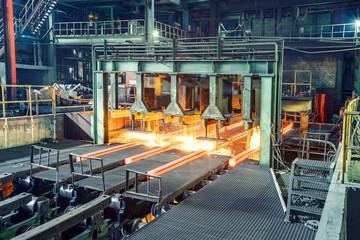 Working in the 5G space requires greater technical complexity and a wider frequency spectrum. 5G requirements must be measured and tested before they can be met. This is another skill students learn in their college training.
High-performance testing and measuring instruments are being designed to propel the latest 5G networks to new heights. New devices on the market make this possible, like:
High-speed converters
Millimeter-wave components
Advanced analog devices
Companies that depend on accurate instrumentation and control systems need to rethink their systems. They must have systems to develop, measure, and deploy tomorrow's groundbreaking new applications.
Develop the Knowledge and Skills Needed for Instrument and Control Systems in College
In the fast-paced world of Instrument and Control Systems Technology, you need a college degree to combine with experience to be successful. If you have not yet decided on a college, consider ITI Technical College in Baton Rouge. Our Associate of Occupational Studies (AOS) Degree in Instrument and Control Systems Technology program is highly respected in the Gulf Coast business climate.
For more information about graduation rates, the median debt of students who completed the program, and other important information, please visit our website at: https://iticollege.edu/disclosures/