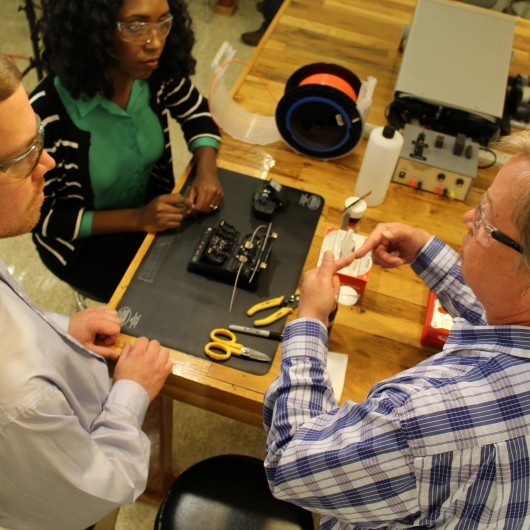 Technology schools around the world are turning out top notch students, and to put it lightly, there is  need to fill positions in every single field. From information security, to multimedia, to software development, it's all relevant, and it's all in high demand. The question that you need to ask yourself if you're planning to attend an information technology school is whether or not you have the skills and the drive to succeed. It is true that virtually anyone can gain the skills they need to succeed, but your question, is probably what you need as you are going in. Don't worry, it's not as complex as you might think, but it's certainly not a cakewalk.
A Winning Attitude
Let's be honest, you're going to need this for any job, class, or endeavor that you choose to make in life, but when it comes to information technology training you are really going to need to pull out all the stops. One thing you have to learn to accept, especially in a learning environment like this one, is that there will be students who are more knowledgeable than you, and it is something that you must overcome. The world always has room for someone smarter, and you might just be the next Steve Jobs. You need that winning attitude and a means to expand beyond your self-perceived limitations.
A Technology Background
It is true that an information technology university will give you the tools you need to succeed, but let's face it, it help sot have some technology background before you dive headfirst into a learning environment. Knowing how to use a PC or a tablet would definitely help you out significantly, and it will allow you to gain a better understanding of the material that is being taught. That being said, make sure you familiarize yourself with various operating systems and hardware before you jump in. Sure, it will all be taught, but no one can ever fault you for getting a head start.
Solid Work Ethic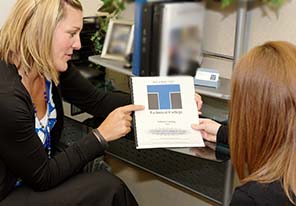 This holds true for any educational course, as with the winning attitude, but you must consider the amount of learning that goes into an information technology education, and you must be prepared to absorb some pre-requisites.
These three items are very important when it comes to your IT training, but as you've probably guessed, there are many, many more to consider. The one, most important thing for you to know, is that Information Technology goes further than just software and networking. IT systems are being used all over the world in hospitals, hotels, restaurants, military installations, and virtually any other facility on the planet. The uses for information technology are endless, to put it mildly, and you will have the satisfaction of knowing that you are a small part of a huge picture. In addition to that, the pay is pretty good too.
Are you ready to jump start your career and get yourself into a job that you can absolutely love, potentially for the rest of your life? With room to expand in the It industry, and countless opportunities to show off your skills, now would be the best time for you to jump right into the fray, learn your trade, and come out on the other side equipped to deal with the issues that IT systems can be plagued with, as well as build your professional portfolio.
Take a look at the programs we offer, and sign up for courses today. Remember, financial aid is ready for those who need it, so see if you qualify, and get ready to join an ever expanding industry.
For more information about graduation rates, the median debt of students who completed the program, and other important information, please visit our website: https://iticollege.edu/disclosures/