Most HVAC technicians spend their careers working for one or more companies and moving their way up into management positions within them. Some venture out on their own to get an HVAC business ownership and become self-employed owners in the industry.
If you are thinking about owning an HVAC company, you must prepare yourself in a series of progressive steps. It won't happen overnight, so be patient and take these actions:
Study entrepreneurship successes and failures
Earn your associate degree in HVAC
Gain the necessary experience
Choose your market niche
Find some capital and go to work
Owning a business is very challenging and rewarding for those who are cut out for it. Prepare yourself well and stick with it through the good and hard times.
HVAC Business Ownerships Requires Wearing 3 Hats
Some people are under the illusion that all you need to be successful as your own boss are technical skills. It simply isn't so and here are the 3 "hats" you will need to wear continually:
Technician – The technician has the skills and knowledge to diagnose HVAC issues, repair or replace components, and install new equipment and systems.
Manager – The manager that allows the owner to manage the day-to-day operations of the business. This includes hiring employees, handling the finances, and marketing.
Entrepreneur – Wearing this hat requires you to take risks, come up with new ideas by thinking outside the box, and marshal the resources to be successful.
As you can see, these are three different skill sets to acquire and use successfully. You must have training in each of them for long-term growth and success. You cannot dwell on only one or two of them to make it.
Earn Your Associate Degree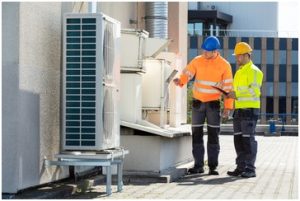 Earning an associate degree equips you with the essential knowledge and skills to be a good HVAC technician and land an entry-level job. A technical school provides hands-on training and real-world experiences to instill essential skills.
Technical college programs exist to help graduates find jobs soon after finishing school. They have high success rates for placing their students in positions. Some have internships and externships where you work for a company while earning your HVAC degree. You may even be paid while participating in them.
The next step in your progression is gaining some sound general experience and specialized experience in the market niche in which you want to work.
"If you are thinking about owning an HVAC company, you must prepare yourself in a series of progressive steps."
Gain The Necessary Experience For HVAC Business Ownership
Once you have made your way to this point, you need to obtain a full-time HVAC job and spend a few years further developing your expertise. You will typically begin your career by working under the supervision of a master HVAC technician. The more individual mentoring you get, the sooner you learn the trade well.
When your trainer thinks you are ready, you will work away from the training team on residential projects. Once you master this area, you may work on commercial projects.
Technicians typically start with troubleshooting customer issues
They repair or replace equipment and systems when prepared
Techs may offer annual maintenance contracts to customers
Some techs move into retail sales online or in physical locations
As you gain experience, you should select the market niche to apply your knowledge and skills. Follow this up by sourcing capital and going to work.
Choose Your Market Niche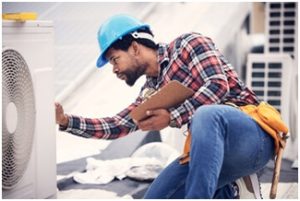 New business owners who specialize in niches in the market tend to be more successful. They cannot be everything to everyone because they need more practical experience with their customers. Entrepreneurs need to start small and simple and widen their perspectives. These are typical starting positions listed from entry-level to advanced work:
Residential Estimator
Residential Repair Technician
Residential Sales for Maintenance Contracts
Residential Retails Sales in Stores
New Residential Construction Installation
Refrigeration and Sales
Commercial Repair Technician
New Commercial Construction Installation
Industrial Repair Technician
New Industrial Construction Installation
With more experience and advanced expertise, an HVAC business owner can expand services into one or more of these areas. You can gain more insight into this industry by talking to someone who is already in the business and a college career services office.
Find Some Capital And Go To Work
Most HVAC business owners learn the trade by obtaining their professional training and working for someone else in the business. Owners must become organized by:
Raising capital for tools, equipment, and advertising
Obtaining a truck and trailer or a van
Scheduling and meeting appointments
Doing their own bookkeeping or hiring an accountant
Hiring an assistant and providing training
Remember that you must wear the 3 'hats' to maintain long-term success. If you can plan for and perform all the activities successfully we have covered, HVAC business ownership can be your career. Call us today at (877) 591-1070 for more information!
For more information about graduation rates, the median debt of students who completed the program, and other important information, please visit our website: https://www.iticollege.edu/disclosures