An Exciting and New Career Path
If you are looking for a rewarding and enriching career in the construction industry – construction management offers a wealth of new opportunities and great pay. At ITI College, we offer a range of construction management training courses and certification programs for all students. While manual labor – in the construction realm – has great benefits, it is seasonal at best with plenty of delays between projects. Construction management is truly challenging with new technologies and developments happening each day. You can also earn substantial and sustainable incomes while tackling a myriad of innovative and cutting-edge projects that span numerous industries. Furthermore, this is something you will be doing on a day-to-day basis; with little to no downtime or extensive delays between projects.
What exactly is Construction Management?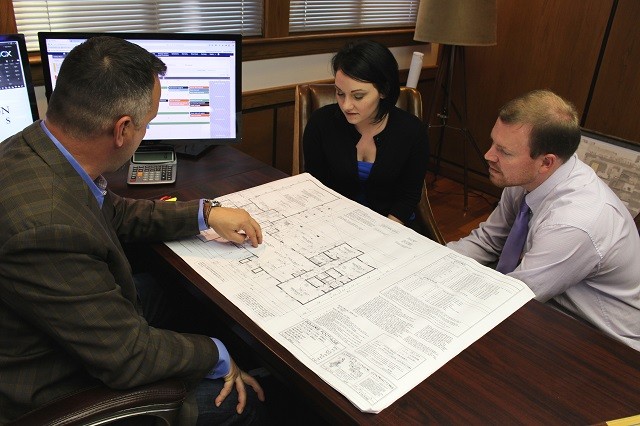 Base-level construction workers are usually assigned projects that must be completed within time and budget. However, they have little to no control over their lives in these capacities. While some construction workers are absolutely fine and content with this – others strive for more rewarding experiences that can truly broaden their professional and personal horizons. At ITI Technical College, our construction management school has and continues to open the doors to a wealth of new opportunities and platforms for students.
As a professional and licensed construction manager, you will be handling all aspects of construction and design. No project is ever too big or small, and you get to work with some of the brightest and most talented experts in the construction sector. So what do construction management positions exactly entail? Here is a comprehensive list of some of the most common –yet extensive duties you will handle:
* Project Overseeing

– All construction projects have specific start and completion dates. As a

construction manager

, your responsibility is to effectively manage all aspects and details of short or long-term projects. This includes delegation of certain duties, along with dealing with employees and ordering materials and machinery. You must also maintain constant communications with clients in a timely and professional manner.
* Ensuring Project Compliance

– As a

construction management specialist

, you must also ensure all project aspects comply with local, state, and federal guidelines. This includes worker and public safety, along with environmental mandates. Ensuring complete compliance ensures projects remain standing long after completion as well.
* Coordinating with Sub-Contractors

– Our

construction management school in Baton Rouge

also trains managers to deal with sub-contractors. These professionals play pivotal roles in all types of construction projects. For example, sub-contractors can handle Sheetrock, fixtures, electrical wiring, HVAC, and all exterior/interior components and systems that need to be installed for commercial or residential construction projects.
* Selecting the Right Tools and Machinery

– As each construction project differs – so do the tools, components, and machinery needed to complete each job. Construction managers must determine which tools and accessories are needed for each project – as well as anything else that comes up along the way.
* Ensuring Performance Standards – Construction managers usually have to meet certain progress milestones as well. In fact, many companies deem this necessary in order to cut checks and send payments for services rendered. You also need to make sure all departments are operating at peak performance rates, as well as ensuring everyone is performing their duties to meet project milestones and overall company directives.
* Planning and Licenses

– Construction managers must effectively plan ahead for any and all projects. This includes any expected emergencies or issues that might arise. As always, safety protocols for employees, staff, and the public at large must always be in place. Your duties also include intricate and detailed paperwork – which must be in order before any project commences. The same also goes for obtaining the right licenses and complying with city, county, and state ordinances pertaining to public or private construction projects.
At ITI Technical College, our construction management Associate in Occupational Studies(AOS) program in Baton Rouge teaches you all the skills needed to handle projects of all sizes. With industry-leading construction specialists and hands-on training, you will be fully prepared to begin advancing your construction career. In fact, we prepare you to handle your own projects and even run your own construction company someday.
For more information about graduation rates, the median debt of students who completed the program, and other important information, please visit our website: https://iticollege.edu/disclosures/