CAD & Architectural Drafting programs can be confusing when people start looking into the career field. There are a lot of planning, drawing, and calculations that go into making a building. People first entering the architectural program may become lost in the vast information they have to learn. There are even programs like CAD that have to learn in order to be prepared for a career in architectural design and drafting.
Here at ITI Technical College, we believe in doing everything possible to help prepare students to pursue their chosen careers. We equip students with the tools they need in order to succeed in their career field.
Specializations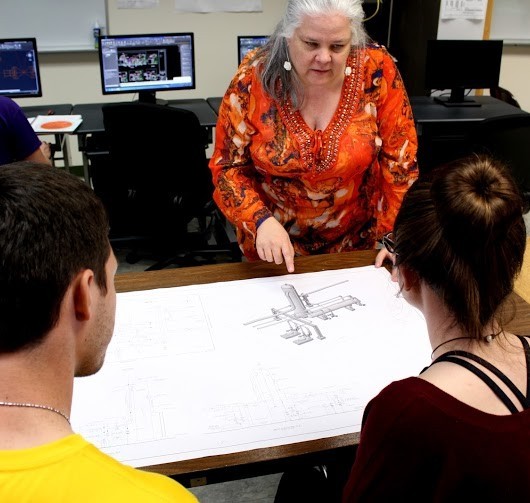 Our drafting school programs cover many subjects to help prepare students for a career in their chosen field. We offer specializations for students to choose from including electrical, piping, instrumentation, architectural, structural, and civil. Students will choose two areas of specialization to round out their education. The specializations will help students to be more marketable when they enter their career field. Raising the chances of them securing a job right away according to their specializations.
CAD & Architectural Drafting Courses
The complete drafting education for students involves several courses they will need to take. These courses will help to round out the student's education and aid them in understanding their chosen specializations. Their studies begin with practical math, algebra, geometry, Cartesian math, and trigonometry. The program will continue with an orientation to drafting and an introduction to multi-view drawings.
Students will also learn techniques in free-hand sketching, using drafting equipment, dimensioning techniques, and auxiliary views. They will continue to progress into pictorial drawing techniques, graphic engineering data, and assembly drawing too. There is a lot of planning that goes into architecture, and students have to be ready to map out every possible area of a building in order to draw up the proper blueprints.
People enrolling in the drafting program will also learn about the modern computer-aided drafting program called CAD. This helps to equip students with highly demanded job skills to help make them more marketable in their chosen career field.
Standing Above the Rest
At ITI Technical College, we help to prepare students to pursue their careers. We equip them with the tools they need in order to make themselves marketable in a highly competitive career field. Technical writing is another part of helping students to stand above the rest of the crowd once they graduate. Technical writing can help them to cover communication in the workplace and help them to succeed in their career.
People who complete the program and graduate will be able to produce new drawings and interpret data using field measurements, notes, and even existing drawings. They will also become familiar with engineering terminology and even basic concepts related to their chosen specializations. Graduates will also become familiar with the AutoCAD software and Windows Operating System in order to produce their own drawings.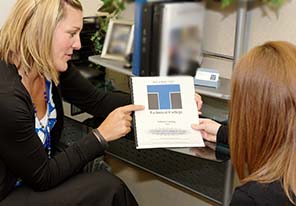 Architectural drafting and design is very important in today's world as new buildings and technology are constantly being pushed forward. The demand for skilled people in this field has opened up many job opportunities for people looking to pursue a new career. The blueprints of a building require precision and expertise that can't be found anywhere else. People in this career field have to know how to come up with their own drawings in order to draw up the blueprints for a building.
Here at ITI Technical College, our focus is the students. We believe in equipping our students with the tools they need to succeed. We understand the competitive industry and how pulling ahead can be hard in today's world. We provide the resources and education necessary for students to make themselves marketable in such a competitive industry. Our doors are always open to people looking to start pursuing their new careers. We are always more than happy to hear from potential students to help them start on the path of their new careers.
For more information about graduation rates, the median debt of students who completed the program, and other important information, please visit our website: https://iticollege.edu/disclosures/