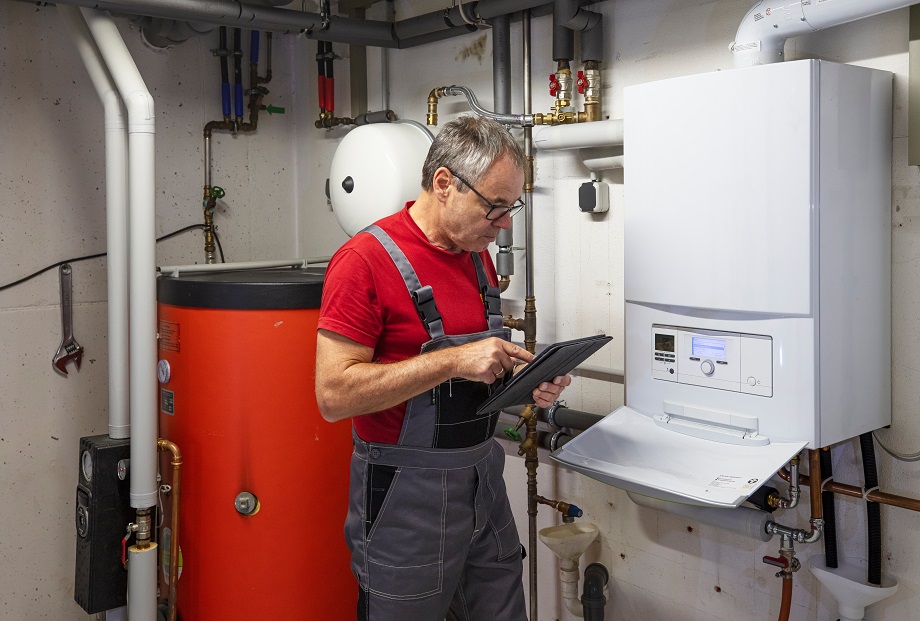 Trade Industry Skills in Demand are continually evolving in response to technological advancements and market dynamics.
As the job market continues to evolve, the trade sector demands new skills and the adoption of more technology. Emerging industries and specialized work within them let students know what to prepare for the changes and the skills they need.
Fewer young people are entering skilled trades today, and this presents a problem. As older workers retire, there will not be enough people to replace them in industries such as:
Electricians
Plumbers
Carpenters
Masons
Roofers
Unlike college graduates with general degrees who struggle to find jobs, technical school grads find their skills are in demand. They typically find stable jobs with competitive salaries and employee benefits.
Evolving Trade Industries
More new trade jobs are opening with the growth of renewable energy, smart technology, and changes in home construction. These positions require workers with specialized training gained from technical colleges and trade schools. Newer technology and equipment needed in these industries make the workplace more efficient and safer.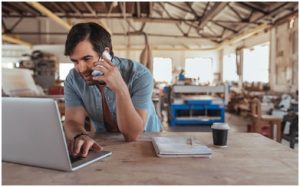 The housing and business boom seen in many states keeps trade jobs at the forefront of our economy. If you are willing to develop the skills and knowledge, opportunities are available for you. Just adapt to the technologies and market demands in emerging industries and you can move into a stable career. These are examples of jobs that keep evolving:
Automation & Robotics
Healthcare Construction
Building Infrastructure
Renewable Energy Electricians
Renewable Energy Technicians
Automotive Technicians
In a few years, new types of trade jobs will emerge that are only thought of today.
Changing Market Demands
Today's markets demand faster and more effective equipment and technologies. We expect more efficiency in conserving natural and manmade resources. Consumers expect convenience to save efforts and steps in completing work and personal tasks. Some examples of how the trade industries are adapting to market and technological advancements include:
Reduce manual work efforts by using faster and more effective tools and equipment
Planning their work for more efficiency by using new software and digital devices
Communicate better with customers with text messages and emails
Use online research to determine today's consumer needs and wants
Technicians engage in more online continuous training and education
"As the job market continues to evolve, the trade sector demands new skills and the adoption of more technology."
Adapting to Technological Advancements 
Every year new technologies become part of the trade industry and technicians must learn to use them to keep their jobs. Companies must adapt to them to meet customer demands and remain competitive. Here is how some advanced technologies are used:
HVAC technicians must learn to install and maintain advanced heating and cooling units
Electricians work with advancing smart home and business wiring and devices
Plumbers install appliances that conserve water based on diagnostic needs
Construction workers and managers incorporate specialized software into their jobs
Carpenters use innovations that lead to increased accuracy and efficiency in work
Virtually all trade people use digital equipment to schedule their work, track its progress, order materials, and communicate with customers.                                                                                                                                         
Trade Industry Skills in Demand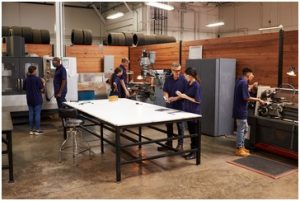 Emerging industries and market demands will require advanced hard skills from employees. They can develop them from sources, such as:
Technical Colleges
Trade Schools
Apprenticeship Programs
Mentoring
Gaining Expertise
Skilled trade workers will also need improved soft skills in addition to hard skills. This means creating positive interactions with people from customers to coworkers to vendors. They include listening, problem-solving, showing respect, creative and critical thinking, and conflict-resolution skills.
Thinking about the hard skills, employees must adapt to new software programs, tools, equipment, and new ways of tracking project progression. They must also become competent in digital technology to work with drawings and project documents. Efficient online research for materials and specialty products is also an important skill.
Trade Industry Skills in Demand: Earn an Associate Degree
If you are interested in a technical or trade industry career, it will be worth your while to earn an associate of occupational studies (AOS) degree from a technical college. Here are some hot careers to explore:
Air Conditioning, Refrigeration & Electrical Technology
Construction Management
Drafting & Design Technology
Information Technology
Instrument & Control Systems Technology
Process Technology
It's time to research the career you are interested in, find the technical college that works for you, and enroll soon. With the shortage of workers in the trade industries, you have a good chance of landing an entry-level job that's right for you. Call us today at (877) 591-1070 for more information about all our programs!
For more information about graduation rates, the median debt of students who completed the program, and other important information, please visit our website: https://www.iticollege.edu/disclosures