If you're thinking about attending our heating and air conditioning school in Baton Rouge, Louisiana, then it can help to learn more about the industry and even some of the specific scenarios, such as the importance of Heating & Air Conditioning for Vacant Homes, where your future skills would be useful.
If you end up working in the industry as an air conditioning technician who performs repairs, maintenance, and installations, then one of your future jobs might have you working on a vacant home to either install or maintain an air conditioning system. A quality installation can raise the value of a vacant home, making it more appealing to prospective renters or buyers, or it may even be necessary to keep the home safe, dry, and free of mold or moisture damage.
Let's take a look at the importance of servicing a vacant home, and how a heating and air conditioning school will prepare you for any job.
Installing a New System in a Vacant House
HVAC school training will give you the skills and knowledge that you need to design and install an air conditioning system for any home or business. Once you're working in the industry, you will soon find that there's a large market for new AC installations in vacant homes.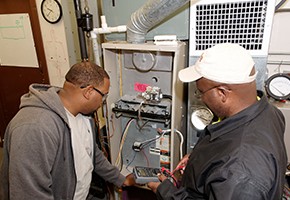 Homeowners do this for one of two reasons. They either need a system to increase the value of the home or, they may be looking for a system that will be used to protect their investment.
In the first scenario, the installation of a new system will increase the overall value of the home by adding an important amenity. An air conditioning system makes a home more livable, more comfortable, and more modern. In some climates, an air conditioning system will be absolutely necessary, whereas in others it will be a convenient feature that simply gives the resident more control over their environment.
If you're installing a new system in a home, then you'll need to know exactly how large of a system will be required, whether you need a central system, or whether you can use individual zones with indoor/outdoor split units that can provide heating and cooling, depending on the season. HVAC certification at our heating and air conditioning school will allow you to determine the type and size of a system that is needed in any home, large or small.
Using Air Conditioning to Maintain Vacant Homes
In some cases, you may be required to install or work on a system in vacant homes, where the owner is wanting to ensure that the home is protected from moisture damage that can occur during the colder months. Cold and damp weather or even humid weather could cause a vacant home to develop issues with moisture and mold. Even when a house won't be occupied for an extended period of time, the regular running of an air conditioning unit can control temperatures and moisture levels throughout the house, ensuring that no damage is caused by a non-optimal environment.
Again, in this situation, HVAC service training will ensure that you know the right system to recommend for a new installation, including a system that could be run from an automated timer, ensuring that a home is protected even when there is no occupant.
Enroll at AC Service School Today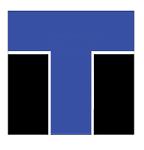 If you're ready to get started with training for the HVAC industry, then you'll need to study at the right school to ensure that you can develop all of the necessary knowledge and skills that will make you competitive in the job market. At the ITI Technical College, you can enroll in our two-year Associate of Occupational Studies (AOS) Degree course that covers all aspects of HVAC as well as electrical theory.
Your degree will mean that you can work in the industry without additional training, and you'll be a stronger candidate when applying with local companies, or even with HVAC service companies throughout the US.
Talk to us today to find out about upcoming enrollment schedules and to get more information about our HVAC license training in Baton Rouge.
For more information about graduation rates, the median debt of students who completed the program, and other important information, please visit our website: https://iticollege.edu/disclosures/