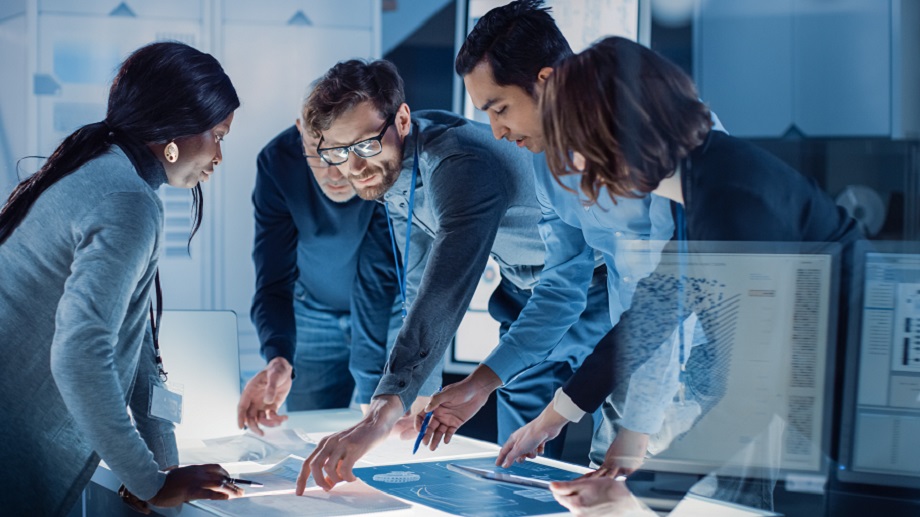 Engineering provides opportunities for working at the forefront of developing new products and services and improving existing ones. These college-trained professionals help improve consumers' lives and help make manufacturing and processing more efficient.
Whether you want to enter the engineering field for the first time or make a career change, one of the most in-demand positions might be the right choice. According to the Bureau of Labor Statistics (BLS), demand for all engineering professions is projected to grow 7% from 2021-2031. Salaries, benefits, and working conditions are among the best of any profession.
Aerospace Industry Is on the Rise
Aerospace engineers work with designing aircraft, spacecraft, satellites, missiles, and data processing related to them. Their work is associated with research, design, development, manufacturing, and analysis of aircraft.
Engineers create and test prototypes to ensure they function correctly. They also help keep our military strong and airline passengers safe. The jobs in this sector of engineering include:
Aircraft mechanic and technician
Aircraft structural repair
Data analyst
Electrical design
Project management
Some aerospace engineers create propulsion systems and evaluate them to see if they meet the required engineering standards.
Agricultural Engineering Needs Professionals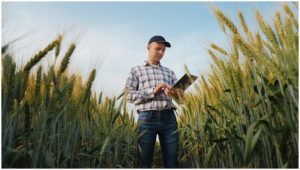 The old adage that states, "There is no culture without agriculture" is significant today with food shortages and rising prices. Agriculture engineers work to ensure there is enough food to feed a growing population. There are positions in erosion control, water quality control, improved seeds and fertilizers, and environmental systems. Engineers work to improve:
Agricultural equipment's efficiency
Production of equipment at competitive prices
Food processing and food safety
Seeds and plants that produce more food per acre
These professionals also work with environmental and government engineers on some projects to protect our earth, water, and air.
Biomedical Engineering Is Essential
We can thank biomedical engineers for helping us stay physically, mentally, and emotionally healthy. They combine knowledge of biological and medical fields to improve and produce:
Emergency medical procedures
Imaging systems
Medical devices and equipment
Orthopedic implants
Stem cell research
Tissue testing
Some biomedical engineers work with healthcare employees to make sure they are trained to use medical equipment. They help them understand how they function and what to do if they malfunction. Engineers may also assist with developing medical software for diagnosing and caring for patients.
"Engineering provides opportunities for working at the forefront of developing new products and services and improving existing ones."
Chemical Engineering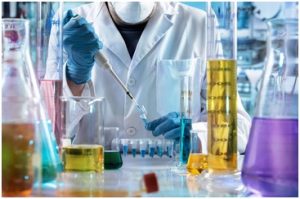 Chemical engineers process chemicals used to make or improve many things you see every day. They improve food processing techniques, methods of producing fertilizers, and seed production. They also work to:
Create synthetic fibers to make clothing more water-resistant and comfortable
Develop ways to mass-produce medications that are more effective and affordable
Create more effective and safer methods of refining petroleum and natural gas
Develop energy and chemical sources that are more cost-effective
Improve our environment with pollution control and remediation
Chemical engineers accomplish their work by using principles of biology, chemistry, math, and physics and apply them to chemical processes.
Civil Engineering Is Outdoor Work
Civil engineers work on bridges, canals, roads, infrastructure, land development, and pipelines. Some of their work is in the office and with clients but most of it is outdoors.
Monitor construction sites
Identify any issues with architectural design
Test soil samples
Test construction materials
Monitor project safety and success
Other projects civil engineers work on include dams, airports, and storm-water drains. In short, they help get electricity, goods, people, and water from place to place by creating facilities and networks for transporting them. Some engineers work for consulting and construction firms, while others work for government agencies.
Environmental Engineering Protects Our Planet
Keeping our environment clean and safe is vital to our planet and its inhabitants. Engineers work with pollution, water contamination, oil spills, ozone issues, renewable energy, mining, and waste products. They work to manage these projects as well as geology, soil, and hazardous materials.
Environmental engineers work to find better solutions to our environment's problems. They do this by collaborating with many other professionals to address problems, including:
Business experts
Engineers
Environmental scientists
Hazardous waste technicians
Legal experts
Planners – federal, state, and city
These engineers work in virtually every country to preserve our environment.
Improving Production 
Factories and processing plants need industrial and mechanical engineers to improve and increase production, products, and safety. They work in many trades and industries to maximize their efficiency and effectiveness.  These engineers work with everyday products we need and want.
Industrial and mechanical engineers also develop job evaluation programs and find ways to reduce or eliminate waste in production processes. They develop systems to integrate workers, machines, computers, materials, and information to make better products. Other specialties worth investigating include electrical and software engineering. Explore what a technical college can do to prepare you for entering any of these professions. Call us at (877) 591-1070 for more information!
For more information about graduation rates, the median debt of students who completed the program, and other important information, please visit our website: https://www.iticollege.edu/disclosures