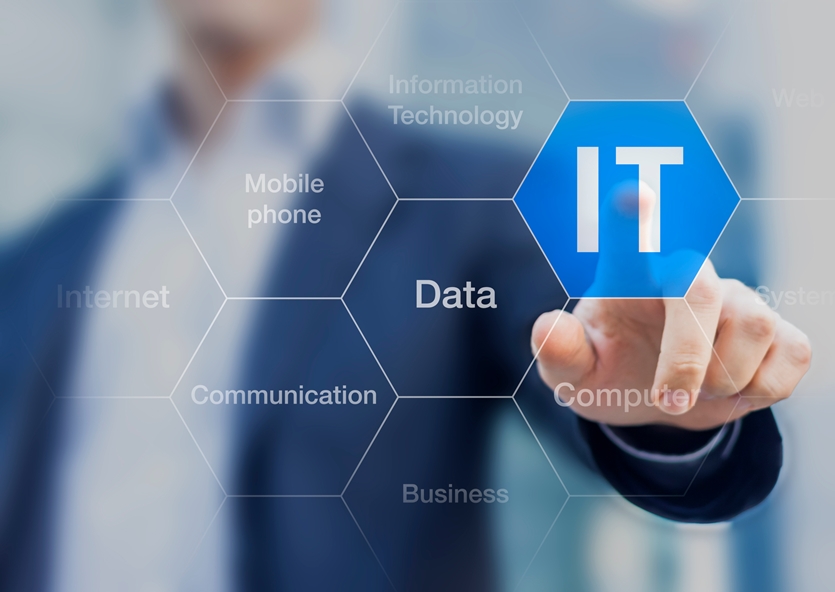 If you are thinking of attending information technology school, then we would first like to say that you are making an outstanding decision. While it might seem to be a complex topic of study, it is one that will carry you through an entire career and perhaps even help you to make a difference in the world. While there are many different topics to cover in this area, we are going to spend today discussing three different types of industries and businesses that benefit from information technology and rely heavily on it. Information technology school will prepare you to work in most of, if not all, the industries that we mention below.
Some Industries That Rely On Information Technology
It is no secret that the service industry utilizes information technology and relies heavily on graduates of information security schools. These graduates possess the knowledge through education to help businesses in the service industry develop technological processes. The food service industry, for example, will often use computers to transmit orders from the front of the restaurant to the back of the restaurant to ensure both efficiency and accuracy. Apart from that, the cash registers all use point-of-sale software that ensures all transactions are perfectly accurate and all orders are executed flawlessly.

To say that information technology training is essential in the medical and hospital industry would be a gross understatement. Each day, there are more and more fine examples of technology in the industry. Hospitals and medical offices use machines designed specifically for patient care and employ systems to maintain and secure sensitive patient information. A great example would be the MyChart system which allows patients to check in with their primary care provider, review test results, and even schedule appointments.
In the medical industry, there are now interconnected systems that will allow for patient records to be transferred from one facility to another with minimal effort and minimal expense. Without these information technology innovations, the medical industry would be utilizing inefficient systems and causing patients frustration and dissatisfaction. It is safe to say that the conveniences brought forth by information technology today are completely indispensable.
Innovation In Small Businesses
While the previous two industries are certainly noteworthy, the changes that information technology has brought to small businesses are most definitely amazing. With these innovations, businesses are finally able to grow beyond their previously defined borders and become truly international entities without stepping foot outside of their local communities. Systems and communication technologies offer small businesses chances in the global marketplace that they would never have had previously. Thus, information technology is changing businesses large and small in various ways all over the world.
Your information technology training will allow you to embark on a long, satisfying career, but it will also give you the ability to change the world as you move forward. It all starts with getting the right education and starting out on the right path.
The Right Education Is Within Your Reach
Finding the right educational path is certainly not as difficult as it once was. At ITI Technical College, we make sure to not only provide seasoned instructors but also to give you the hands-on training that you need to be truly effective as you venture out into the world.
Are you ready to change your life and start a new adventure? Are you prepared for the challenges involved in information technology? If so, then give our experienced admissions staff a call or fill out our online form today! There are plenty of great ways for you to get involved in any of these industries and there are plenty of other great examples out there. Start your career by letting ITI Technical College help you navigate this complex but rewarding industry.
For more information about graduation rates, the median debt of students who completed the program, and other important information, please visit our website at: https://iticollege.edu/disclosures/