Choosing the right career path will provide you with rewarding work, a financial advantage, and plenty of development opportunities. If you're starting to consider training or studying to follow your high school education, then HVAC training is an option that you should definitely consider. By attending a heating and air conditioning school, you could enter a fast-paced industry where there are excellent job opportunities in the local market.
These are three reasons why an HVAC education would be perfect for your future.
With HVAC Training, You Could Work Anywhere
HVAC technicians are always in high demand. No matter where you go in the United States, or even internationally, there will be a need for your skills. Compared to some other careers, this can give you an additional element of job security. Think about all of the different industries that use HVAC technology. Hospitals and other medical centers use HVAC extensively for their climate control. Commercial buildings use large air conditioning systems to ensure that their staff is both comfortable and productive. In the food and service industries, HVAC is absolutely essential. Although HVAC is part of its own industry, you'll be working closely in other areas, so you'll never get bored on the job and when working with your clients in the field.

Working as an AC Technician Provides Constant Challenge
Maintaining motivation is important in any line of work. For many people, a challenging job can be one of the best motivators. If you study to become an HVAC technician, you'll find different challenges on the job every day. You'll work on different systems, in different industries, and with a diverse client base that helps to make your job exciting from day to day. If you love to be challenged and stimulated through technical problem-solving, then HVAC training would be something that fits right into your life.
You Can Start Earning Good Money as Soon as You're Qualified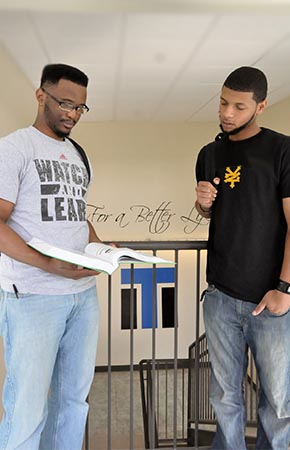 There aren't many careers where you can get started after graduation, and start earning good money right away. In fact, if you look at some degrees, you'll have trouble even finding a job in your field. This is one of the reasons why HVAC service training is such a good option. You won't be left with skills that aren't in demand, and you'll be able to go out and start earning a competitive salary package, right after you've obtained your qualification.
Technical training will offer you real-world skills that are in demand from employers. Your Associate of Occupational Studies(AOS) Degree from the ITI Technical College will mean that you can start earning more money. According to BLS.gov, the median income of this profession is $45,910 per year. With experience, your pay could go up significantly, and you could even look at entering management or supervisory role in an air conditioning firm. There are currently almost 300,000 full-time HVAC and refrigeration jobs in the United States, and the job market is currently growing at a rate of around 14%.
Think of what this means for your career prospects. Good pay, good job opportunities, and challenging work will keep you engaged. You couldn't ask for much more in a career.
Enroll at an HVAC Training School
If you're in Louisiana, then ITI Technical College is a great place to start your career with HVAC service training. You'll be able to study for a two-year Associate of Occupational Studies (AOS) Degree, learning from some of the best and most experienced educators in the state. Two years of full-time study will have you fully qualified to work in the HVAC industry, and you'll be the proud holder of an Associate of Occupational Studies Degree in Air Conditioning, Refrigeration, and Electrical Technology. Talk to us today to discuss your future and begin the enrollment process.
For more information about graduation rates, the median debt of students who completed the program, and other important information, please visit our website: https://iticollege.edu/disclosures/