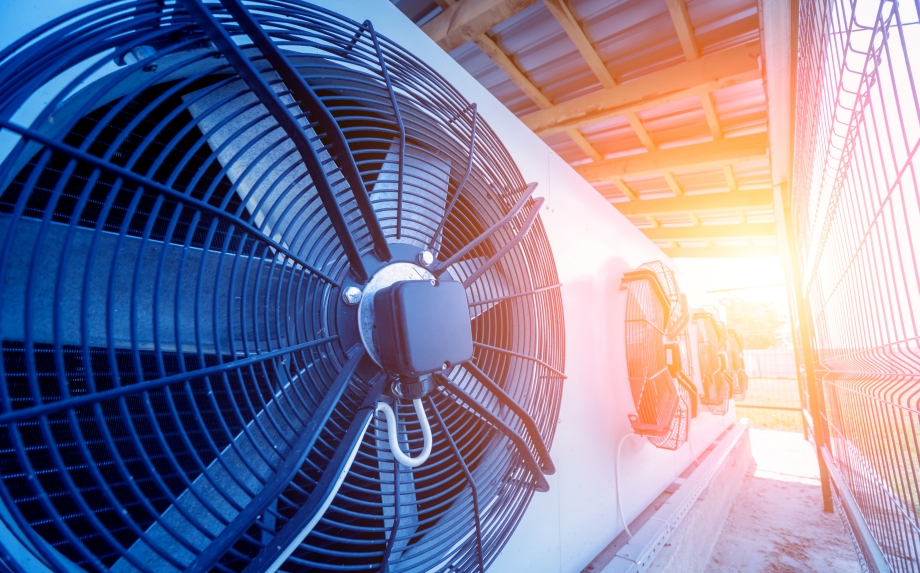 Residential, commercial, and industrial construction projects are going strong in many cities. All of them need HVAC systems for adequate heating, cooling, and ventilation. Existing equipment and systems need maintenance, repair, and replacement when necessary. HVAC technicians specialize in all these applications to keep our homes and businesses comfortable year-round. Contact our HVAC Training School today for more information.
We all need the services of skilled HVAC employees to make our lives more pleasant. If your career goals lie in this area, you should consider enrolling in HVAC training at an industry-approved technical college. Earn an associate of occupational studies (AOS) degree in Air Conditioning, Refrigeration, and Electrical Technology and be on your way to a stable entry-level position.
Plentiful Job Opportunities For Those With HVAC Training
HVAC workers have several distinct advantages over employees in some other industries. These benefits are strong attractions to this career, including: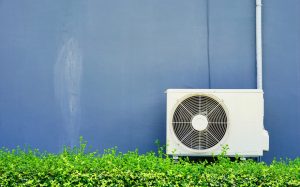 Strong Demand

Job Security

Nationwide Openings

Exciting Companies

Compensation & Benefits
According to the U.S. Bureau of Labor Statistics (BLS), the anticipated job growth from 2021 to 2031 is 5%. This translates into 40,100 new openings each year during this same period. Automation and artificial intelligence are replacing millions of manufacturing and processing workers. Workers are worried these technologies will replace them and they will have no other place to go.
HVAC technicians don't share these concerns because the inspection, repair, maintenance, and installation of equipment and systems are manually performed by humans. Offering customers annual service contracts stabilizes business and workers' incomes throughout the year. If you search for 'HVAC jobs near me,' you will bring up many opportunities in your area. By expanding the search, you will find the best states for HVAC techs are California, Florida, Illinois, Ohio, and Texas. These states have large populations and jobs with higher compensation.
Great Compensation And Benefits Follow HVAC Training School
The BLS also reports the median income for HVAC technicians for 2021 was $48,630 or $23.38 per hour. Entry-level positions typically pay somewhat less; however; you will earn more with time in the field. Salaries vary by state, employer, and workers' level of expertise and experience. Techs can also earn more income by working weekends or overtime.
Employment agencies report that wages should continue to rise during the upcoming decade. Another career path is self-employment after you gain the expertise to work on your own.
Employee benefits also vary with companies and experience and typically include: 
Health, life, and dental insurance

Paid vacation and sick time

Retirement plans

Flexible spending accounts

Health savings accounts

Paid holidays and medical leave

Flexible work schedules

Educational assistance
New hires generally receive the basic benefits and accumulate more with time and expertise with their companies.
"Residential, commercial, and industrial construction projects are going strong in many cities. All of them need HVAC systems  for adequate heating, cooling, and ventilation."
Improve The Quality Of Customers' Lives And The Environment
HVAC technicians find career satisfaction in helping customers stay comfortable year-round. If an air conditioner breaks down in hot weather or a furnace goes out in the dead of winter, a tech can remedy the situation.
The HVAC's primary role is enhancing heating and cooling system efficiency. Technicians also strive to help improve the environment by: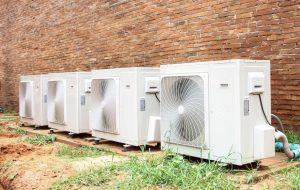 Reducing carbon footprints with better equipment

Installing humidifiers and dehumidifiers to control humidity levels

Installing energy-saving thermostats to lower bills

Installing heat pumps that reduce carbon emissions

Stopping air leaks in ductwork helps reduce energy consumption
These measures help provide customers with a higher quality of life and save money. A new efficient HVAC system noticeably lowers electric and gas bills. It also helps keep temperatures even throughout the house or office building. Technicians also install air filters to improve the quality of indoor air.
Your Training Begins At ITI Technical College
If a career in the HVAC industry is right for you, it is time to launch your training. An ideal place to prepare for jobs is our HVAC Training School in Baton Rouge. Our Associate of Occupational Studies (AOS) Degree in the Air Conditioning, Refrigeration, and Electrical Technology Program is exciting! You will train for positions that are in high demand in Louisiana and nationwide.
Start by requesting information about our college and its programs. Meet with an Admissions Representative to learn more and see if you are ready to enroll in HVAC training. It is easy to complete the information request online and make an appointment. Your future career is waiting for you.  Contact us today at (877) 591-1070 for more information!
For more information about graduation rates, the median debt of students who completed the program, and other important information, please visit our website: https://www.iticollege.edu/disclosures