If you are interested in office administration as a career, then you'll need to understand the key aspects of a typical office administration role. While the role can sometimes crossover between different areas like reception, records keeping, and general administration, there are a number of responsibilities that are shared by the majority of admin roles in different industries.
At ITI Technical College in Louisiana you will develop the right skills that will allow you to meet your responsibilities once you are employed. The following are three core responsibilities that all office administrator will face during their careers.
Organizing Incoming and Outgoing Mail
Whether or not your role has you working at a front desk, part of your duty will be to manage and distribute incoming and outgoing mail within your organization. This is a critical role, because it ensures that staff receive documents in a timely manner, while also ensuring that outgoing mail is delivered within an acceptable time frame. For incoming mail, you need to ensure that it is delivered to staff inboxes, or directly to their offices when appropriate. It is a good idea to develop a system of managing the mail within your organization, and you will learn how to do this when you study a business office admin program at ITI. For outgoing mail, you will need to ensure that recipient name and address details are correct, and that correct postage stamps are affixed to all outgoing materials.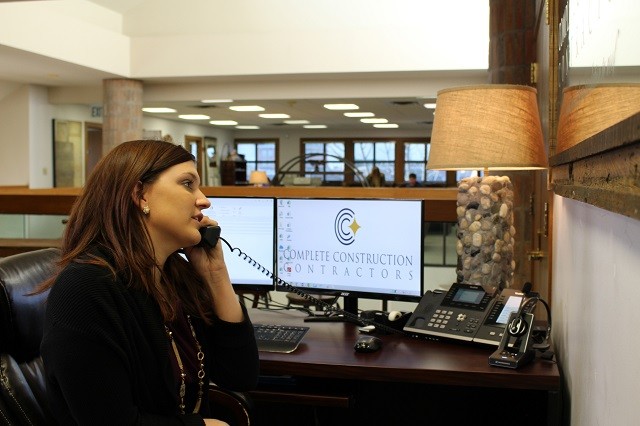 Communicate Directly with Members of the Public / Clients
Even senior administrators will sometimes need to sit at a front desk. Remember that whenever you are handling reception duties, you are the face of the organization that you represent. You need to be able to conduct yourself professionally and pleasantly so that clients and visitors feel welcomed when they enter the premises. You will need to assist and direct visitors where they need to go, or you may need to take direct enquiries at the desk. This means that you will need to possess a strong understanding of the core services that your company offers, and you will need to develop a network of contacts within the company for when something falls outside of your knowledge, or the scope of your role. Maintaining a staff database with names, roles, and location will be essential to working a front desk.
General Clerical Duties
Office administrators are sometimes described as the beating heart of an organization. Once you start your office administration program in Baton Rouge LA, you will learn that this description is not far from the truth. The office administrator ensures that day to day operations proceed without a hitch, while also ensuring that the office has all necessary supplies to run efficiently.
General clerical duties can involve monitoring stock levels of equipment and stationary, and can even involve ensuring that a coffee machine is well stocked and maintained. This means that inventory management is a skill that all administrators should possess. Keeping records and using software to help track inventory can be highly beneficial, and you'll learn all of the best strategies during your studies at ITI.
Enroll Today and Prepare for Your Future
An Associate in Occupational Studies Degree in office administration will give you the skills and knowledge that are in demand throughout the United States. You will prepare yourself for employment, and our course will ensure that you have the right educational background to succeed in the professional world.
The two year course covers;
* Learning how to manage employees.
* Managing resources.
* Scheduling and effective time management.
* Inventory management.
* Developing and maintaining a budget.
Give us a call today to discuss enrollment details, and get ready for a career that could take you almost anywhere.
For more information about graduation rates, the median debt of students who completed the program, and other important information, please visit our website: https://iticollege.edu/disclosures/