At ITI Technical College, we want to equip our students not only with the tools to form a career, but with the tools to form the right career for them. Too often we see adults chasing degrees that amount to a title on a piece of paper, but don't amount to building an actual, stable career. That's why ITI Technical prides itself on offering occupational studies for vocational work that will be relevant regardless of what changes in the economy over the years. In other words, the degrees pursuable at ITI are more than just words on paper; they're degrees that will amount to a successful career doing important work.
Since our founding in 1973, we have provided training programs that exist based on the needs of the time and of the business and industrial community; for decades, our focus has been on training personnel to meet job requirements of the technical age. One popular degree choice that we offer for our students that provides a range of exciting opportunities is Construction Management. For the motivated individual who finds himself attracted to building and designing, it may just be the perfect choice. For that individual, here are three things you must know about Construction Management.


One: What It Is
Make no assumptions when you pick a field of study; construction management is much more than wearing hard hat and working on a job site… there is so much more that goes into the Construction Management job than what you might assume on the service. Construction management is the overall planning, coordination and control of a project from the beginning until completion. It's aimed at meeting the client's expectation in producing the envisioned product, which should be functionally sound and financially viable.
Specifically, as a construction manager, you'll be responsible for overseeing projects, meeting compliance standards, coordinating with subcontractors, selecting the appropriate tools for use, meeting performance standards, sticking to a schedule, planning for emergencies, obtaining important licenses, and communicating with your team as well as the client.
Two: Job Outlook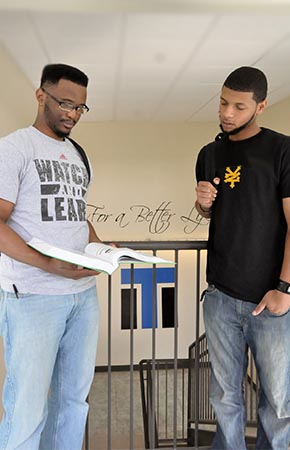 An important part of making the decision to pursue a specific career lies in investigating exactly what life might look like for you post graduation. This is a part often skipped over by students in pursuit of non-vocational degrees, as the results of that research tend to be vague. For vocational studies like Construction Management, the results are quite clear. Going into your field of study in Construction management, you can wrap your mind around the number of jobs available, an anticipated salary, and the flexibility you'll have in order to establish a healthy work-life-balance.
Everyone has different priorities; for example, some would prefer a lower paycheck with greater flexibility, and some would prefer the reverse. Research thoroughly for statistics in your area, but generally speaking, here are some generalized statistics that are good indicators of what life will be like post-graduation: Construction Management is ranked number one in "Best Construction Jobs" according to polls; the median pay is $87,400 according to BLS.gov, with above average opportunity for upward mobility. Other things to consider? The pay and opportunity may be great, but construction management in Baton Rouge LA can become stressful and lack flexibility depending on the job, as well as management and delegation skills.
Three: ITI Technical Has a Great Construction Management Program
If you feel that Construction Management may be a great fit for you, don't hesitate to look into the Construction Management Program at ITI Technical College. Not only do we provide excellent in-classroom education, we also provide practical hands-on training. Our teaching staff are experts in their fields and are completely dedicated to making the experience a positive one for you that ends in positive outcomes and success.
Ready to pursue the career of your dreams? Don't hesitate to give us a call, visit our web site, or drop by our Construction Management School in Baton Rouge today!
For more information about graduation rates, the median debt of students who completed the program, and other important information, please visit our website: https://iticollege.edu/disclosures/