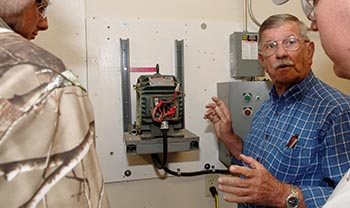 So, you are looking into becoming a process technician, but what exactly does that entail? What kind of job would you be qualified for after finishing process technology school? Many different fields need trained process technicians including:
Manufacturing
Power Generation
Water Treatment
Chemical Processing
Most commonly you would work as a process technician, a water plant operator, or a power plant technician in one of these fields.
However, this list is just a general sampling of the environments that you could apply to after completing industrial operator training.
Who Hires Process Technicians?
Almost all companies that deal with raw materials must hire a process operator at some point. Companies such as oil and gas processing plants, businesses in the food industry, and cosmetics and plastics plants all need process operators, which gives anyone looking to complete an industrial operator training program a wide range of careers to choose from.
As a process technician, you will be responsible for monitoring the manufacturing process of your company along with the equipment. Additionally, it will be your job to perform quality assurance testing and make sure all staff members are following safety protocols. Your test results and experience working with other employees may lead to design improvements that increase safety and productivity for the company.
What are the Requirements?
If the field of process management sounds like your ideal career choice, you need to look for an institution that offers an associate degree program in Process Technology.  Here at ITI Technical College, we offer an Associate in Occupational Studies (AOS) Program for Process Technology which includes the math and science courses you need to be a successful process technician. In addition to classroom training, our program has hands-on experience which allows you to work with the actual equipment you will use in the field. This type of training is critical to your success in this field as many employers actually require job candidates to have experience of this nature before they consider hiring them.
Since every company has different goals and multiple ways of doing things, once you are hired for the position you want, you will receive extensive and intense on-the-job training. Our program can give you the foundation you need to jump into any industry and learn their proprietary processes.
Get the Education You Need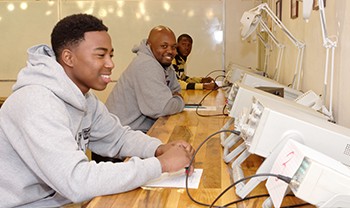 While the job of a process technician in an industrial plant can be complex with multiple systems to keep track of and maintain, it can also be extremely rewarding. In this position, you have the potential to make an impact by streamlining processes and increasing safety standards.  If you are ready to make a change in your life and pursue a career in this field, our friendly and professional admissions staff here at ITI Technical College is here to help you get the education you need. Give us a call today for more information on admissions requirements, class schedules, and financial assistance for those who qualify. Do not wait another day to start your journey toward becoming a process technician with our Process Technology AOS degree program at ITI Technical College.
For more information about graduation rates, the median debt of students who completed the program, and other important information, please visit our website: https://iticollege.edu/disclosures/