The information technology landscape is in a constant state of change. Whether it's the way that people use the internet for work and for play, or how devices have advanced beyond our previous expectations, it is critically important to stay on top of the latest evolutions in information technology. If you're someone who is interested in a career in the industry, then staying on top of changes will be particularly important, and attending a reputable information technology college can give you the foundation that you need to keep on developing and learning throughout life.
If you've been looking for a few examples of the most significant changes in I.T. over the past ten years, then we've got three of them that will help you to put your future into perspective.
The Internet Has Grown Rapidly in Reach and Capability
We are now well and truly in an age of information technology, and internet capabilities have grown at a phenomenal rate over the last decade. Today we can see residential connections with gigabit speeds, and broadband internet has become the norm throughout the developed world.
When you go to information technology college you'll learn about how the internet works at a high level, and you'll also learn about small and mid-scale networking that is used to distribute both the internet and private intranets for businesses.
The Cloud Has Become Critical for Businesses
Ten years ago the cloud was an emerging buzzword. Today, it's an essential part of how businesses store their data and serve their customers. You'll learn more about the cloud when you cover networking during your information technology degree, and you'll understand exactly what it takes to connect billions of clients around the world to decentralized server systems.
The cloud today is used for a number of industries and in almost any application. Cloud services allow for remote data storage, cloud computing provides access to powerful hardware through client PCs, and the cloud also supports many of the consumer services that are so popular today, including video and music streaming.

Handheld Devices Have Rapidly Advanced in Capability
In 2007 the Apple iPhone was only an emerging device, and Nokia still dominated the market in terms of sales and innovation. The biggest selling phone ten years ago was a Nokia candy bar style feature phone, and their flagship smartphone (the N95) was one of the most powerful phones on the market. Touch screens were of poor quality and more of a gimmick ten years ago, which is a stark contrast to today.
With developments in processing power, the shrinking size of components, and innovative software solutions, we now see smartphones as the market leaders over feature phones. Devices from Apple, Samsung, and LG are leading in sales and innovation, and the phones today are more comparable to computers than they are to the cell phones of ten years ago.
When you take information technology training in Baton Rouge, you'll learn about the importance of mobile devices in today's world, and you'll also discover how they connect to modern networks that are shared with PCs and server computers.
Explore Your Passion for Technology by Enrolling in Information Technology School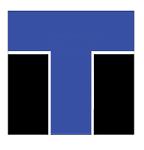 If you want to be part of one of the fastest growing and most exciting industries, then it's time to enroll in information technology training at the ITI Technical College. Our two-year Associate of Occupational Studies (AOS) Degree in Information Technology program will provide an introduction to information technology, as well as a pathway to specialization so that you can develop the knowledge that you need to follow your dream career.
If you're a college graduate, or even if you're a professional who wants to upskill or move from another industry, then it's time to talk to the enrolment team. Call us today for more information about our program and upcoming intake schedule.
For more information about graduation rates, the median debt of students who completed the program, and other important information, please visit our website: https://iticollege.edu/disclosures/