When you're thinking of jumping into a new career you have a lot of different choices, and if you're partial to drawing or building, then the school of drafting and design probably crossed your mind more than once. So here's a question: what does it entail? When our fathers and grandfathers attended drafting school many years ago, you would have seen long rooms full of heavy drafting tables and sketching equipment, but today, things are a bit different. Before we get into what's changed, let's talk a bit about what you can expect from drafting college.
What is a School of Drafting and Design?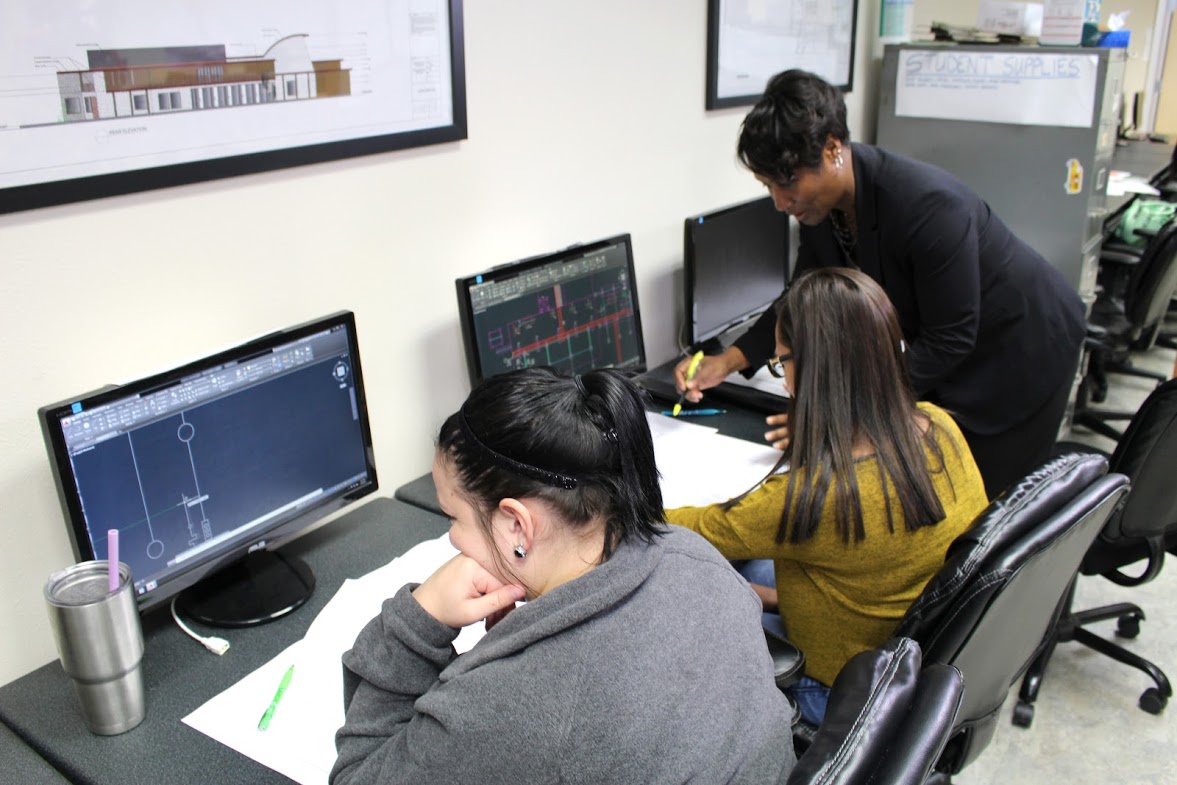 Everything starts with a concept; you will rarely find any type of construction project, building or not, that wasn't first conceived with a rough draft. Of course, drafting requires much more than simply drawing a picture of a building, though we all wish it were that simple. When you are creating a depiction of any structure to be constructed, you will need to take the following into account:
* Dimensions – You need to determine the length, width, and type of materials that are going to be used in the construction of the building, and these absolutely must be indicated on the blueprint.
* Physics Considerations – A big part of drafting is taking into account the weight of materials being used and the placement of load-bearing beams in construction. Ensuring that the structure is sound is a huge part of the process, and with that being the case, you're going to learn a lot more than you ever bargained for when you attend an architectural drafting school.
These are two of the most important points when attending a school of drafting and design, as you will undoubtedly come to realize, and as your education progresses, you will pick up even more. These items, however, have been a part of drafting college since the beginning, so what is it that makes drafting college in 2017 different?
The 2017 Difference
Drafting college has been changing for many years, for one thing, we're now able to eliminate most of the errors that plagued the world of drafting and design for many years thanks to the advent of computer-aided drafting. Rather than using drafting tables and hand-drawn sketches, most blueprints are now computer-generated, ensuring that you're going to get exactly what you need the first time. The best part about using computer-aided drafting, however, is that there is room for error. If a mistake is made, the original file can simply be modified to ensure that the correct dimensions and considerations are taken into account.
In addition to correcting mistakes, a new blueprint can be drawn from the original later if modifications need to be made to the structure at some point. It's a pretty amazing concept, and it's all made possible through computer-aided drafting.
Start your Career Today
A career in computer-aided drafting can change your life – there is little to no doubt about that. All you need to do is enroll in our program and follow it all the way through. For more information, feel free to give us a call and ask about our financial aid options. Financial aid is available for those who qualify.
It won't be too long before you're enrolled in the right program and headed toward the career of your dreams. As a drafter, you will be tasked with creating some of the most amazing designs and building the future of America. Call us today to find out more!
For more information about graduation rates, the median debt of students who completed the program, and other important information, please visit our website: https://iticollege.edu/disclosures/