If you're in the market for instrumentation technology training, your first big question is going to be what you can actually DO with the training in question. That is a question that you will probably be asking for any job, no matter what type it is. Today we're going to talk a bit about instrumentation technology training and what you will be doing as an instrumentation technician.
What You'll Do as an Instrumentation Technician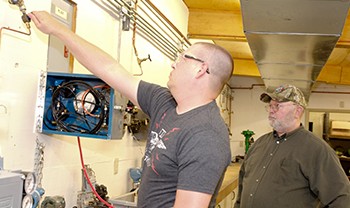 The first thing that you need to know about this job is that it requires you to monitor both atmospheric and environment changes in industrial areas as well as buildings. There are several different job duties which we're going to cover in the following paragraphs.
When working as an instrumentation technician it will be your responsibility to test, install, calibrate, inspect, and even repair monitoring devices. Additionally, you will need to make the rounds and perform general maintenance on these devices to ensure that they continue running in an acceptable manner. It's a very involved job, but also a very worthwhile one.
Day to Day Responsibilities
Throughout the day you will work with analytic computer software, voltage and current meters, electronic probes, and much more to ensure that the factory is running smoothly. If we were going to put it as simply as possible, then we might go so far as to say that you would be working as a glorified maintenance worker but in our opinion, your new job will be much more important than that. You will be the backbone of any facility that you work in, and you will ensure that the workers will be able to complete their assignments and tasks. It doesn't matter if you're working for a pharmaceutical company or a cosmetics manufacturer, your job is crucial and we can give you the skills that you need to get it done properly.
The Skills You Need
If you're going to jump into this field then you will need to make sure that you possess certain skills and qualifications ahead of time. First of all, it would help for you to have a high school diploma or the GED equivalent. While this is technically enough, most employers are going to require that you have an associate's degree. That said, you may have quite a bit of work ahead of you in the coming days.
In addition to having a degree however you need to make sure that you have the following skills:
*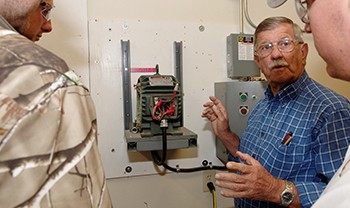 Reading Comprehension
* Problem Solving
* Critical Thinking
* Listening Skills
* Quick Decision Making
In this industry, you may find yourself working within a wide variety of different work environments which may include chemical plants, petroleum refineries, canneries, food processing plants, and even business that are responsible for both monitoring and controlling water pollution. The possibilities are endless and you never know just where you might find yourself working.
Get Certified
Certification can be attained through the National Institute for the Certification of Engineering Technologies, there are four different levels of the certification which you can attempt to achieve at any time:
* Level 1: Entry level Technicians – Full-Time Supervision
* Level 2: General Daily Supervision
* Level 3: Little to No Supervision
* Level 4: No Supervision – May Supervise Others
Not only is this a great career, you can plainly see that there is plenty of room for advancement. It won't be too long before you're building a new way of life and you could be well on your way to the top. For more information and to get your career started, give us a call today and let us see just what we can do for you.
For more information about graduation rates, the median debt of students who completed the program, and other important information, please visit our website: https://iticollege.edu/disclosures/