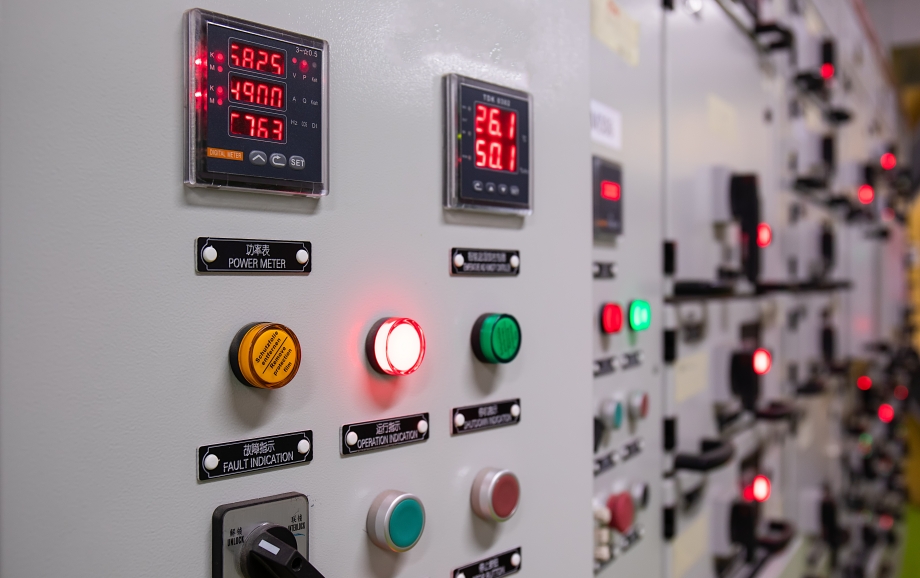 An Instrumentation Technology School opens the doors to many viable career opportunities. Companies and industries hire trained graduates every month for rewarding and challenging positions. These technicians play vital roles in monitoring and maintaining processing and production lines to meet quotas and maintain efficiency.
Instrument and control system technology is a division of engineering that works with the design and implementation of systems that control physical processes. ITI graduates operate these systems to ensure the safety of employees as well as maintain production effectiveness.
Jobs are available in many industries from automotive to pharmaceuticals and many more. Delving deeper into this essential technician's role reveals what they do in their positions.
An Overview of Instrumentation Technology Training
Instrument and Control System Technology (AOS) training provides the skills and knowledge to be successful technicians. Students learn these essentials in the classroom and lab experiences:
Fundamental electricity and electronics applications of wiring diagrams

Working knowledge of industrial pressure and level instrumentation

Basic mathematics for instrumentation and control systems

Install, calibrate, and troubleshoot instruments and devices

Maintain and repair electronic pneumatic instruments and control devices

Read blueprints, wiring diagrams, and sketches

Use test equipment and perform basic computer operations
Qualified faculty provides hands-on learning experiences and individual monitoring of student's progress through the training program. Graduates are prepared for entry-level jobs with their skills-based education.
Industries That Require Instrumentation Technology School Training
Numerous industries need instrumentation technicians to monitor their processing and manufacturing lines. ITI graduates find employment in industries essential to our economy:
 

Aerospace and Automotive

Chemical and Electronics

Food and Beverages

Gas and Oil Refining

Mining and Mineral Exploration

Paper and Power

Water and Waste-Water Treatment
 Other important industries that hire technicians are furniture, lumber, plastics, shipbuilding, and textile. As more people retire and move into other careers, jobs will continue to increase.
"Instrumentation Technology training from ITI Technical College opens the doors to many viable career opportunities."
Specific Jobs in Instrumentation Technology
Graduates of instrument and control system technology programs have the opportunity to choose specific jobs within select industries. They begin with entry-level positions and move up within their companies as they become qualified for these typical jobs: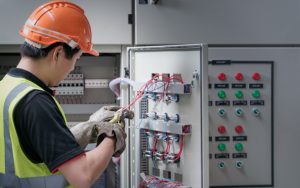 Instrument Technician

Instrument Mechanic

Electrical Instrumentation Technician

Instrumentation & Control Tech

Electronics & Instrumentation tech

Instrumentation Specialist
Higher-level positions that technicians may work in include supervision, assistant plant operator, and engineering assistant. Specific job responsibilities vary with the company and industry where employed. Your student services office will help identify more positions and employment opportunities. Another thing you can do with your instrumentation technology school training is earn a competitive income.
Salaries and Working Conditions
Instrument and control system technology graduates find that salaries are commensurate with training and experience. According to the U.S. Bureau of Labor Statistics (BLS), current Instrumentation Technology specialists earn a median salary of $71,779 a year. This translates into $34.51 per hour and $5,981 per month.
Employee benefits also vary with companies and industries and typically include:
Health, life, and dental insurance

Paid vacation and sick time

Retirement plans

Flexible spending accounts

Health savings accounts

Paid holidays and medical leave

Flexible work schedules

Educational assistance
New hires generally receive the basic benefits and accumulate more with time with their companies. Working conditions are typically very good with most of a technician's time spent indoors and some time on job sites. Other opportunities include job advancements and professional certifications.
Become Certified in Your Career
Show professionalism and commitment to your career by becoming certified as an instrumentation technician by The National Institute for the Certification of Engineering Technologies (NICET). Four levels are available based on experience, knowledge, and skill level.
Level 1: Designed for entry-level techs who work under constant supervision

Level 2: Available for techs who receive general daily supervision

Level 3: Designed for intermediate techs who require little to no supervision

Level 4: Available for senior-level techs that are responsible for supervising others
Technicians choose a level of certification that meets their current qualifications. They enroll in and must pass the required exam to achieve professional certification.
Now that you know more about what you can do as an instrumentation technician, it is time to take action. Enroll in an Associate of Occupational Studies (AOS) Degree, graduate, and find a viable entry-level job.  Contact us today at (877) 591-1070 for more information!
For more information about graduation rates, the median debt of students who completed the program, and other important information, please visit our website: https://www.iticollege.edu/disclosures