When you think of drafting there is a good chance that you think of houses and it is true that most computer aided drafting deals with the construction of houses or commercial buildings. Believe it or not however, there is far more to a school of drafting and design than that. Have you ever walked through a factory? Have you ever seen a large piece of machinery? Something you should consider is that every single part is mechanical, and every single part needs to be planned out by a mechanical engineer. From the most complex machinery to the smallest components, it's all a part of mechanical drafting school and perhaps a field that you want to dive into. So what is it exactly? What does this field have to offer you?
What is a Mechanical Drafting School?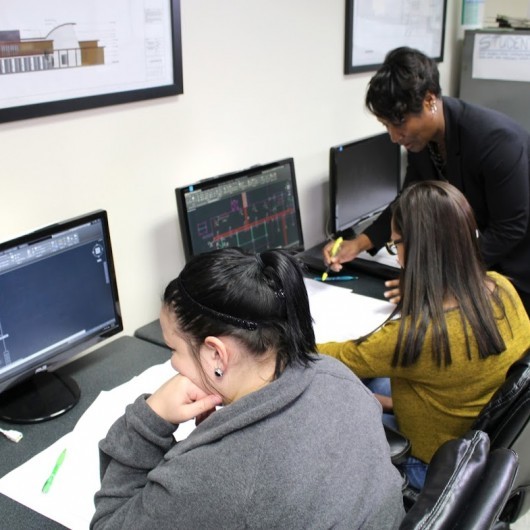 Mechanical drafting and design is a career that many people are becoming more and more interested in. In general, students who want to pursue this course of study will need to make sure that they meet the following requirements:
English Skills – In order to properly create drafts and templates students will need proper English skills and this may require additional schooling.
Math – Mechanical design is always going to involve math, there's just no way around it. These skills will help significantly with proper design and will give you the edge you need to create a properly working diagram.
Computing Skills – There is no question that you will need good computing skills in order to compete in this field. This skill is computer based. Without the right computer skills, you're simply not going to get very far. 
Keep in mind that in addition to these necessary skills, you will need to make sure that you complete an internship to gain maximum effectiveness in your field. In some cases, you will need to take on an apprenticeship in manufacturing and engineering to maximize your potential. It might seem like a lot of work, but it is well worth the trouble in the end. Computer Aided Drafting can be a fun and lucrative field if you utilize it properly!
What's Involved in Mechanical Drafting School
The course isn't terribly long, and students will actually be able to earn their certificate after completing between 18 months and will include courses that cover:
Computer Aided Drafting Fundamentals

If you want to complete an associates of occupational studies degree in this field you will need around 24 months as well as preparation for entry level programs. If you want, your formal education can end here and you can go on to enjoy a career in the field, but you can easily continue that education if you wish. There are some students who will continue on to learn manufacturing processes, specialized drawing/dimensioning, machine design, mechanical engineering drawing, and much more. As you can see, there is a lot to learn and many ways to apply it. A Computer Aided Drafting education can carry you into an amazing career and give you a significant advantage. If you're ready to dive into this new potential career, then it's time to start taking a look at the programs we have to offer and perhaps even see about the different financial assistance programs that will bring you closer to your dream.
Mechanical drafting is a field that will always be necessary – there is absolutely no question about that. Take a quick look at our website and read the program descriptions. You will see plenty of great options, and it won't be too long before you're ready to step into a new amazing career in mechanical drafting. It's a skill and service that the world needs – it literally revolves around it. This is your future, start drafting it out.
For more information about graduation rates, the median debt of students who completed the program, and other important information, please visit our website: https://iticollege.edu/disclosures/