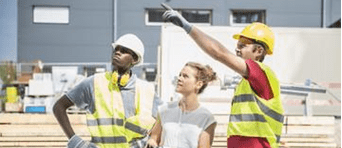 Why Now Is a Good Time to Enter Construction Management
Some people are questioning whether they should begin a college degree in Construction Management during the current economic environment. Research shows now is a viable time to begin your training and go to work. We must have new homes, businesses, schools, and government facilities, and someone must build them. It might as well be you!
Real estate developers are reporting record sales in high-growth areas in states where people are relocating. Whether individuals and families are moving for employment, retiring, or moving out of undesirable areas, they need housing. Businesses are springing up to accommodate the rising population's needs in these cities. For these reasons and more, now is a good time to enter construction management.
There Is Construction Industry Growth Despite the Pandemic
While some industries are declining or disappearing, the construction industry is booming in many locales in the U.S.According to the Bureau of Labour Statistics (BLS), two-thirds of the 358 metropolitan areas saw an increase in employment from 10/2018 to 10/2019.
It's a strong positive that construction workers remain in high demand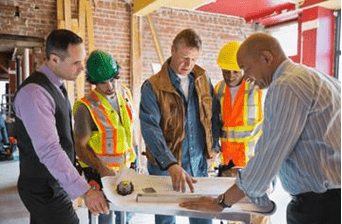 across the board. You'll be glad to know that job openings continue to outnumber employee availability in these jobs:
Construction Managers
Entry-level Laborers
Estimators and Project Managers
Skilled Tradesmen
Operating Engineers
Construction IT Professionals
The remarkable fact for cities that showed flat hiring during the last two years is companies would have hired more workers if they were available. This points out that now is a great time to become a Construction Manager.
Where the Jobs Are in Construction Management
Now that you know the construction industry is growing, you probably want a list of cities and states where employment opportunities are highest. This is what we've found for the top 12:
Atlanta-Sandy Springs-Roswell Georgia
Boston-Cambridge-Nashua Massachusetts
Chicago-Naperville-Elgin
Dallas-Fort Worth-Arlington-Plano-Irving Texas
Houston-The Woodlands-Sugar Land Texas
Las Vegas-Henderson-Paradise Nevada
Los Angeles-Long Beach-Anaheim
Miami-Ft. Lauderdale-Palm Beach
New York, NY-Newark, NJ
San Francisco-Oakland-Hayward
Seattle-Tacoma-Bellevue
Washington, D.C.-Arlington, VA
Other areas that show potential growth include Council Bluffs, Omaha, Phoenix, San Diego, St. Louis, and Tampa. If you plan to earn a college degree in construction management and work in Louisiana, you are in good company.
"Research shows now is a viable time to begin your training and go to work. We must have new homes, businesses, schools, and government facilities, and someone must build them. It might as well be you!"

Construction Management Salaries and Benefits Are Still Strong
Construction Managers and workers make good money as well as being in high demand. According to the  Bureau of Labor Statistics, Construction Managers with a four-year degree earned a median income of $95,260 in 2019. This translates into $45.80 per hour and the job growth rate for the years 2019-2019 is projected at 8%. Keep in mind this salary is higher than for entry-level managers with an Associate Degree.
Have You Considered Working in Construction In an Overseas Market?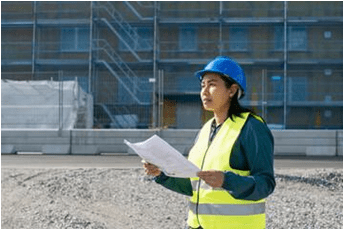 There are opportunities available for working in Construction in other countries. Employment agencies provide significant advice for taking on any international jobs that you should heed.
To start, you should consider the salary, benefits, and living accommodations. Next, you must find out about passports, work visas, and travel arrangements. You must understand the job's leave entitlement, medical and life insurance, and the work termination clause.
Working abroad will affect your income taxes and pension. Make sure to read and understand all contracts relevant to the job and employer. If the contract is not in English, get an understandable and trustworthy translation. You can find jobs by consulting employment agencies for overseas Construction Managers.
Launch Your Construction Management Career with a College Degree
Today's Construction Management degrees are spot-on and will help you launch an entry-level career. Check what ITI Technical College in Baton Rouge has to offer. Their Associate in Occupational Studies (AOS) Degree in the Construction Management Program is Ideal.
ITI Technical College is accredited by The Accrediting Commission of Career Schools and Colleges (ACCSC). Your educational experience will be enhanced by excellence in teaching and counseling.
For more information about graduation rates, the median debt of students who completed the program, and other important information, please visit our website at: https://iticollege.edu/disclosures/