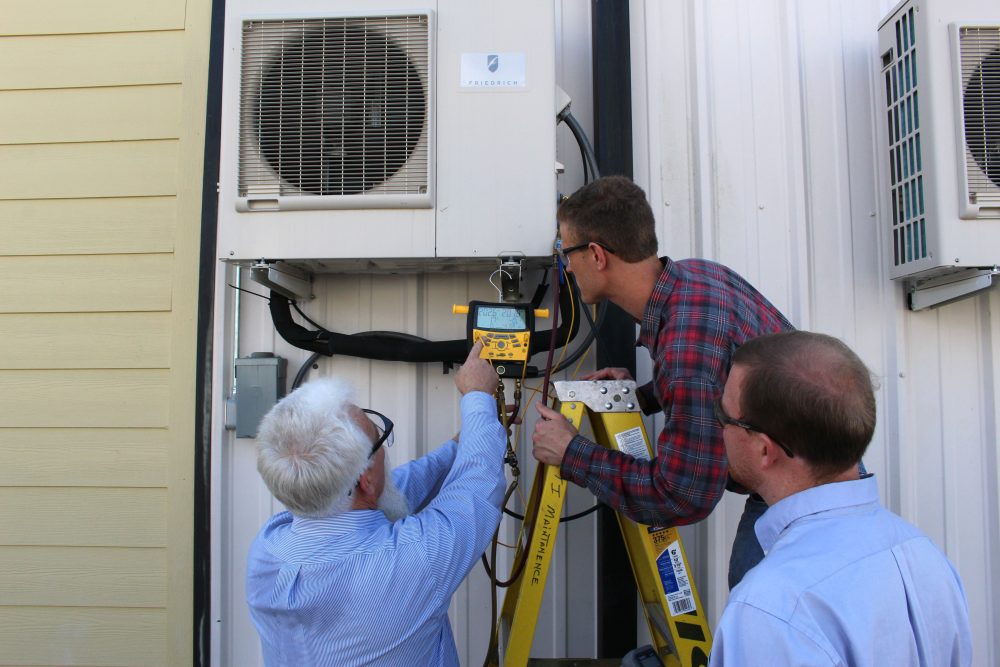 Technical-minded people who find themselves interested in working on the engineering aspect of air conditioning and refrigeration may find roadblocks in their path to success in the form of employers requesting certifications. Not all certifications are necessary and some employers or states may have different requirements. However, being prepared and knowledgeable will always put your head and shoulders above any other candidate for a new job. Optional certifications are also a great endorsement of your skills, and employers see that. Learn more about our HVAC certification training below.
If you're ready to jump into the industry, we feature a certificate program that gives you the education you need in just eighteen months, along with an AOS program that lasts just 24 months. Our training is structured and formal and our staff has experience under their belts to assist in your learning. And you will learn with our hands-on approach teaching style. HVAC certification training is important because you will learn specific competencies that will be required as a part of your job. No employer wants to have to train people when they can hire someone with experience. Without an HVAC certification, you limit your job chances and choices, not to mention you reduce your salary. Want to get more opportunities? Add an HVAC certification to your résumé!
What You Will You Learn From Our HVAC Certificate Training
You will first learn the basics of HVAC. AC & DC motors, motor controls, relays, control functions, and all of the electrical components of HVAC units. These first lessons are important because they are built upon for the remainder of the course. They are also the fundamentals that will get you through an HVAC certification. We quickly expound on these basics and teach the meat of the course, which is why you enrolled in the first place. Each day you spend learning from us is an investment in your future. HVAC professionals are in high demand and their salaries prove it. In a slow market, the minimum pay ranges around $44,630 a year*, and that's just to start. Imagine what a dedicated person like yourself could do with this knowledge!
Our course will also prepare you for the EPA Section 608 certification which is a requirement by the government before you can work with refrigeration systems. This certification teaches up-and-coming professionals about leak repair requirements, recovery cylinders for dangerous materials, ozone depletion, and more. These kinds of certifications will not expire, so obtaining this certification immediately after your HVAC course through ITI Technical College is strongly recommended!
Skills Needed for an HVAC Certification Training
If you are interested in working with heating and cooling, HVAC training in Baton Rouge may be a great option for you. The skills that you will need to possess to be successful in this job field include:
Enjoying hands-on work
Being dependable
Sense of craftsmanship
Taking pride in the work that you complete
Being determined
Strong work ethic
You will need formal training from a program such as the one that we offer at ITI. Programs tend to concentrate on three main areas of HVAC:
Residential heating and air conditioning
Commercial Refrigeration
Light commercial heating and air conditioning
Certifications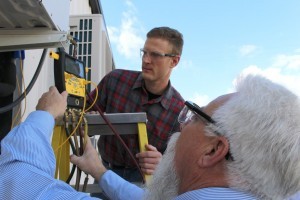 Some certifications (according to whichever state you plan on working in) are required while most others are voluntary certifications; however, certifications can help you advance in your career since most employers like to see an official acknowledgment of your competencies. One thing to keep in mind is that you will be required to obtain at least one type of certification from the EPA (Environmental Protection Agency). At ITI we will make sure that you are prepared to begin your journey toward a great career choice!
When you work in the HVAC field, you will be responsible for the following job duties:
Performing routine maintenance on a variety of equipment, such as checking for leaks, adjusting blowers and burners, and checking nozzles, thermostats, electrical circuits, controls, and other components
Diagnosing and repairing problems that are found within any part of a system
Adjusting the controls of a system and recommending appropriate settings
Testing the performance of a furnace, heat pump, air conditioning unit or other pieces of equipment to ensure that it operates at peak efficiency
Using carbon dioxide and carbon monoxide testers to make sure that a customer's equipment operates safely
Selling service contracts or replacement equipment to customers
Once you enroll in our school, we will help you get prepared for the job field by offering on-the-job training, job interview skills prep, as well as career placement once you are finished.
Where Can You Work?
You will work in a variety of settings whether you plan to specialize in installing or servicing-
Residential Equipment
Commercial equipment
Industrial equipment
Combination of one or more
Buildings that utilize pieces of equipment that control the climate will need the help of HVAC technicians over the course of their lifetime. Such buildings can include but are not limited to:
Homes
Schools
Stores
Restaurants
Offices
Hospitals
Factories
Airports
Most techs who complete our program can work for independent service contractors, but employment can be found in multiple settings such as:
Retail establishments (equipment dealers)
Repair shops
Merchant wholesalers of supplies and equipment
There are many job positions that offer long-term security that will be available once you complete our program. In fact, the number of jobs in the HVAC field is projected to continue to grow over the next ten years.
Job Outlook and Advancement Opportunities for HVAC Techs
The job outlook is expected to be excellent for the foreseeable future. Based on the BLS data, employment of HVAC technicians is projected to increase by around 14 percent in the next ten years, which is higher than average.
The growing demand for technicians with their certification has a lot to do with the growth of our population which will increase the number of buildings and homes that will need to be installed with climate-control systems that will need to be serviced.
While you will most likely start off in an entry-level position, new opportunities for promotion and growth which offer new challenges can all happen by obtaining-
Advanced knowledge
Experience
Eagerness to learn
Best of all, these possibilities can stem from your choice to attend our school and gain the experience and education of a lifetime.
Choose ITI Technical College
If this program sounds like something that you are interested in, please contact us today. When you enroll in our school, we will be sure that gain the skills that are necessary to succeed. If you would like to learn more about how you can benefit from receiving your HVAC training, schedule an appointment with our advisors today.
ITI Technical College is Your Choice for HVAC Certification Training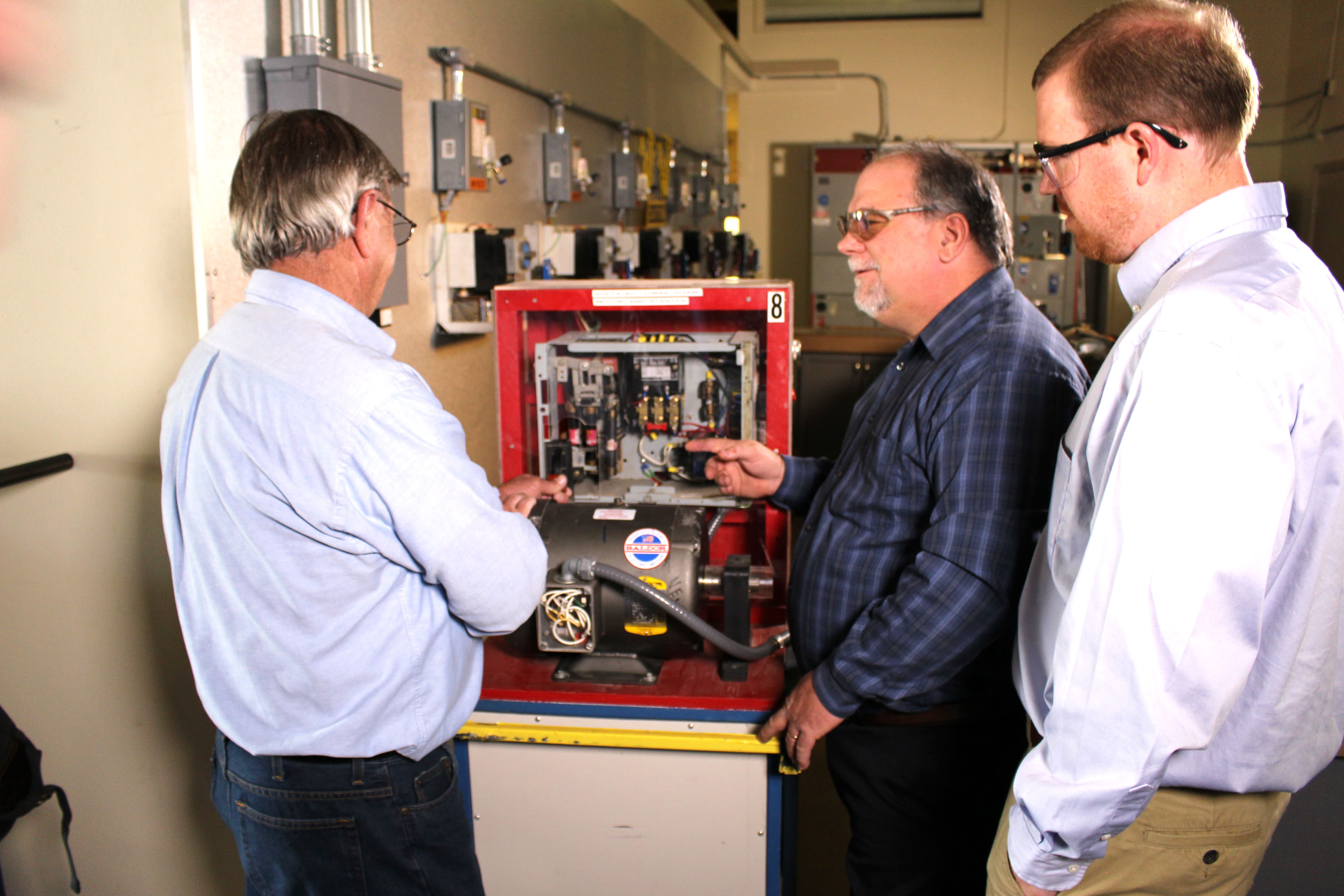 Our tuition is affordable and financial assistance is available for those that qualify. There are a vast array of federal and state student loans and grants that many of our students use. The choice of what college to get your HVAC certification shouldn't rely on if you can afford it or not. You don't need to spend a lot of money to get the certification you need. The HVAC certification education you receive at ITI Technical College is highly comprehensive and thorough and is a great way for you to get into the industry. If you're looking for a change in careers that will be around for the long term, the HVAC Training at ITI Technical College may be your answer! It's going to take some work, and a little bit of time but we offer you the tools you need to get started!
Source: * http://www.bls.gov/ooh/installation-maintenance-and-repair/heating-air-conditioning-and-refrigeration-mechanics-and-installers.htm
For more information about graduation rates, the median debt of students who completed the program, and other important information, please visit our website: https://iticollege.edu/disclosures