Get The Skills
You Need For A Career In AC & Refrigeration Electrical Technology (AOS) Degree Program
24-Month AC & Refrigeration Electrical Technology (AOS) Degree Program in Baton Rouge, Louisiana
HVAC & Electrical Technicians install, troubleshoot, repair, and maintain air-conditioning, heating, and refrigeration systems. They also have a strong understanding of the electrical systems that are associated with these systems ensuring reliable operation.
If you are detail-oriented, enjoy working with your hands and like the satisfaction of repairing systems that are vital to homes and businesses, you should take a look at the information below and consider a future in the field of Air-Conditioning, Refrigeration & Electrical Technology.
Accreditations

Is career training at ITI Technical College Right for You?
If you're interested to find out more about ITI Technical College programs, our culture or visit the campus, fill out the form on this page and a knowledgeable Admissions Advisor will be in touch to answer any questions and schedule a campus visit. For immediate assistance, call us.
Request Information Below!
* Required
We Value Your Privacy.
We know you are anxious to get started on your new career. By pressing the button in the form on this page, you understand that ITI Technical College may call and/or text you about educational services at the phone number provided, including a wireless number, using automated technology. Your information will only be used by ITI Technical College. We do not and will not sell your information to any other party. Please note, that you are not required to provide this consent to attend our institutions.
Start your career as an HVAC Repair professional.
ITI Technical College offers a 24-month Air-Conditioning, Refrigeration & Electrical Technology (AOS) Program. Extensive use of hands-on training and education in the concepts and fundamentals of Electrical training in basic circuitry, electrical safety, motor controls, wiring methods, and lighting. Students will learn troubleshooting skills of refrigeration and air-conditioning systems in lecture and laboratory activities using actual field-grade equipment. Students will have a diverse understanding of air ducts, piping, vents, and thermostat systems. HVAC certification exams are given during the program to allow students to acquire industry competency in HVAC/R (Heating Ventilation Air-Conditioning & Refrigeration). In order to give a high-value well-rounded education, ITI Technical College students take programs teaching PC office applications, intro to computer networking, and technical writing and communications. Studies are individualized and progress is monitored with assignments, quizzes, and laboratory evaluations.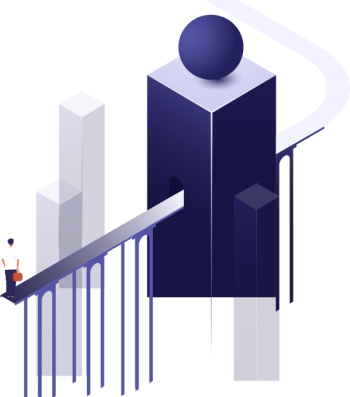 In Addition To The AC & Refrigeration Electrical Technology (AOS) Degree Program, Students Will Have A Wide Variety Of Elective Courses That Will Further Enhance Their Knowledge Base.
This in-depth program will prepare you for various positions such as:
HVAC Technician
HVAC Service Technician
HVAC Maintenance Technician
Heating, Air Conditioning, Refrigeration Mechanic
Heating, Air Conditioning, Refrigeration Technician
Service & Repair Technical Manager
HVAC Mechanic
Refrigeration Mechanic
When you graduate from the Air-Conditioning, Refrigeration & Electrical Technology program you'll feel prepared to enter the fast-paced HVAC Industry with the skills you need to make a difference.
For a Better Life, Enroll Now!
"It's a great school. It's a place that actually cares about your future, what you're going to learn here, and what you're going to do once you leave here."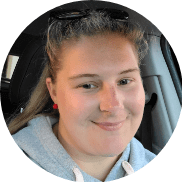 Sophie D.
Interested in one of these programs?
Simply fill out the form and an admissions representative will contact you soon.
Ready to start now?
13944 Airline Highway • Baton Rouge, LA 70817
Copyright ©2023 ITI Technical College. All rights reserved.
Privacy Policy