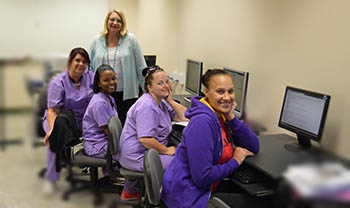 So you're looking for a career in the medical industry and you don't quite know where to start in your search. Don't worry, you're not alone in that aspect! There are many jobs available, all of them extremely diverse! Most individuals looking to enter the healthcare industry are looking for two very important things: a meaningful career, and the shortest route to it. Neither of these is difficult to obtain actually with the advent of medical billing and coding. It's not a new career but it has gotten a lot of attention lately as it serves as an outstanding stepping stone. Medical billing and coding education is without a doubt something that you will want to look into but before you do, what does it entail? What can you expect to be doing and most importantly, what will you be learning in school? The career path is challenging but it is ultimately very rewarding at the end of the day.
Understanding Medical Billing and Coding
What is medical billing and coding? What does it entail exactly? There are a few things that you will need to know, the first being that every single patient that is admitted to a medical facility will be granted a diagnosis determined by the presiding physician. From the doctor's notes, you will be expected to extrapolate a code based on that diagnosis. The code that you create will be in accordance with guidelines that you will learn at medical billing and coding school, of course, and you will learn the art of interpreting the various diagnosis. One of the most difficult issues that a medical billing and coding professional are going to face, of course, is that of dealing with a diagnosis that could adhere to multiple codes outlined in the handbook.
During these times it will be important for the coder to call upon their knowledge and perhaps even speak to other coding professionals in their vicinity to make sure that the codes are up to standard. This is extremely important for a few reasons. First of all, the code will make for easier searching in the database, and secondly, it directly affects billing. As you can see, this field brings with it a considerable amount of responsibility – a responsibility that you will learn to take up in our medical billing and coding training.


A Respectable Career
To put it lightly, this is an amazing career with many promising prospects. You could choose to make it a lifelong career or you could use it as a stepping stone to an even more lucrative career. At the end of the day, this is a fantastic way for you to jump into the healthcare industry without spending seven years in college becoming a physician or taking a physically demanding nursing course. While there is certainly less training involved, you will find that it is a career capable of getting you a decent income and hours that you can actually manage. All you need to do is be ready to commit to the medical billing training that we're going to provide.
Why Become a Medical Billing and Coding Professional?
In the United States, there are over 180,000 medical records and health information technician jobs available. This job field is growing faster than average which makes now the best time to think about enrolling in our medical billing and coding program.
Here are seven reasons on why you should get a job as a medical biller or coder. Our program will allow you to get the education and hands-on experience that is needed to get a job or career that you will love.
Medical Billing and Coding Certification
Some employers may seek only professionals that are certified since medical coding standards have become more complex over the last couple of years. As a medical coder, who is certified in a specialty practice, you (and your employer) will know that the regulations and requirements will be met properly.
Gained expertise in this job field
Passed all of your qualifying exams
Completed your necessary education requirements
Most employers search for coders that are certified, so it only makes sense to enroll in a program that can help you achieve the appropriate certifications. Once you become certified, you can work in-
Physician offices
Outpatient facilities
Hospitals
Medical Billing Companies
Your certification will prove that you are qualified and skilled in the following:
Medical coding
Billing
Auditing
Documentation
Compliance
Practice management
Once you have obtained your certification, you will be nationally recognized by government organizations, medical societies, and employers.
Outcome of Program
Once you have completed our medical billing and coding program, you will be able to do the following:
Understand and apply CPT, ICD-10, and HCPCS coding guidelines to identify (identifications of diseases or problems, or their causes), procedures, and patient medical records
Determine the procedures for patient record retrieval and (getting money back/giving money back)
Explain the role of a medical coder between the health doctor and billing offices
Apply computer and information reading and writing ability skills using electronic medical records software
Identify terms, facts, methods, procedures, ideas, explanations (of why things work or happen the way they do), ways of thinking/fundamental truths/rules, and processes within medical billing and coding pictures/situations
Recognize relationships among data
Classify items within medical billing and coding images and situations
Understand laws and explanations (of why things work or happen the way they do), including issues relating to (related to the rules and beliefs of making the right decision) and (keeping private information private)
Calculate solutions to mathematical problems related to (getting money back/giving money back) and medical mathematics
Understand/explain and (figure out the worth, amount, or quality of) information to make proper coding decisions
Review basic written and workplace communication skills
Medical Coding Program

Our program is designed to help you prepare certification exam. We make sure that you have the education, skills, tips, and hands-on experience necessary to not only pass your exam but to find a career that you love. Upon graduation from ITI, you will be prepared for a career as an entry-level medical coder.
Ready to Learn?
If you're ready to jump into the industry, you're ready to give us a call and make sure that you're lined up for the next semester. Not only do we offer great courses and learning opportunities for those interested in this career, we also offer a wide range of financial services, ensuring that anyone can get in, get their education and jump into the industry when they're ready. Keep in mind that this training provides valuable skills, but completion of the program is certainly not the end. We will provide you with hands-on training and knowledge that you can carry with you for the rest of your career, but in the end, the industry itself will be there to show you the ins and outs beyond the walls of the classroom. At ITI College in Baton Rouge, we're more than proud to help you in taking your very first steps into the industry.
For more information about graduation rates, the median debt of students who completed the program, and other important information, please visit our website: https://iticollege.edu/disclosures.htm