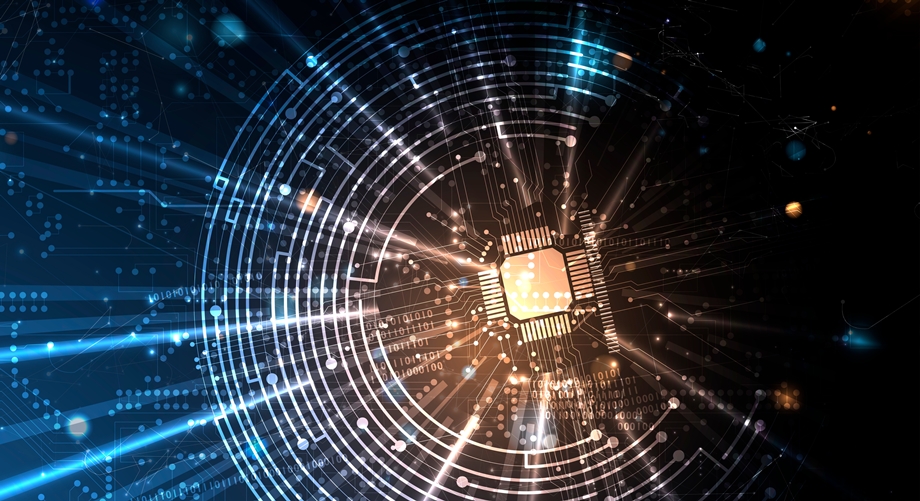 In case you didn't know, Information Technology or IT is the fastest-growing industry worldwide and the most popular career. Information technology careers are terrific career choice for many professionals that fulfills their work aspirations and their bank accounts with money.
There are many reasons individuals seek this career, and you can compare them to your business life plans to see if there's a good match. The most significant reasons include:
The education and training required are affordable.
IT professionals are well-paid and typically have good job benefits
If you keep up with industry changes, you should have a secure future.
They prefer job diversity, like changes, and enjoy challenges.
Keep reading and you will see what it takes to be successful in an Information Technology job.
Successful Information Technology Careers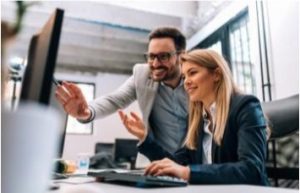 Studies show that IT professionals must be committed to systematic learning and adapting to all the new technology that is thrown at them, and highly skilled technicians are in demand.
If any of today's careers can be thought of as belonging to millennials, it's Information Technology. They tend to stay committed to and competitive in their careers by obtaining:
The right college degree
Related career certifications
Solid job experience
Those who find that the IT industry is the right choice for them must master the basics of the latest software, hardware, phones, big data, cloud computing, and cyber security. Professionals with the right training and education will be more employable now and in the future.
How Will Your Day Look Like If You Became An IT Professional?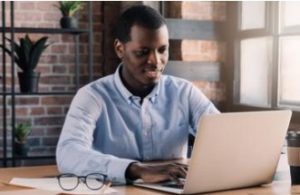 It's a good idea to talk to someone who is currently employed within the IT industry to find out what they typically do on the job. If possible, spend part of a day shadowing this person to get a first-hand idea.
An IT career with an Associate Degree enter is in web development and digital design. Web developers create, change, and maintain websites by using technical aspects learned in their college training. They may also spend part of their days creating content that describes a company's products, services, and benefits.
Digital designers perform related but different jobs than developers. They work with layouts, functions, and navigation for websites as well as testing them for performance. Many other IT jobs are available for the person with the right training and education.
"In case you didn't know, Information Technology or IT is the fastest growing industry worldwide and the most popular career."
Information Technology Careers: Industry Demand & Salary Scale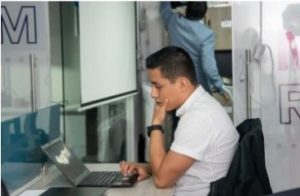 Industry demand for Information Technology specialists is growing at the rate of 8% according to the U.S. Bureau of Labor Statistics (BLS). You will be happy to know this is much faster than the average U.S. occupation. Fourteen thousand new jobs are expected to be added to the workforce during the years 2019-2029.
Other IT jobs that are growing include networking, database management, computer support, and information security. Some of these jobs required additional training and education to enter.
Your best opportunity to be hired into one of these positions is to obtain an Associate Degree in a well-recognized IT program.
What Are The Types of Companies That Hire IT Grads?
Ten companies that are currently hiring the most Information Technology grads include:
| | | |
| --- | --- | --- |
| Company | Industry | Comments |
| Vendition | Staffing & Outsourcing | Available in California |
| EA | Video Games | Available in California |
| CAM Partners International | Social Assistance | Available in Texas |
| IBM | Technology | Available in California |
| Power Home Remodeling | Construction | Available in NJ, PA, IL |
| HubSpot | Food & Beverage Menu | Available in CA, MA |
| Sargent & Lundy | Energy | Available in CA, IL |
| Accenture | Consulting | Available in CA, GA |
| Revature | IT Services | Available in CA, PA, WA |
| Northrop Grumman | Aerospace & Defense | Available in AZ, VA |
For an additional 10 companies, their industries, and hiring locations visit Glassdoor.com. A big new world is awaiting those with an Associate Degree in Information Technology.
Embrace The Future: Your IT Degree Is Awaiting Enrollment
Let ITI Technical College in Baton Rouge prepare you for a solid career in Information Technology. Our Associate of Occupational Studies (AOS) Degree in the Information Technology Program is a winner!
Talk to one of our Admissions Representatives soon to see if you qualify for enrolling in this super technical program. Join the thousands already in entry-level jobs and start a better life.
For more information about graduation rates, the median debt of students who completed the program, and other important information, please visit our website at: https://iticollege.edu/disclosures/