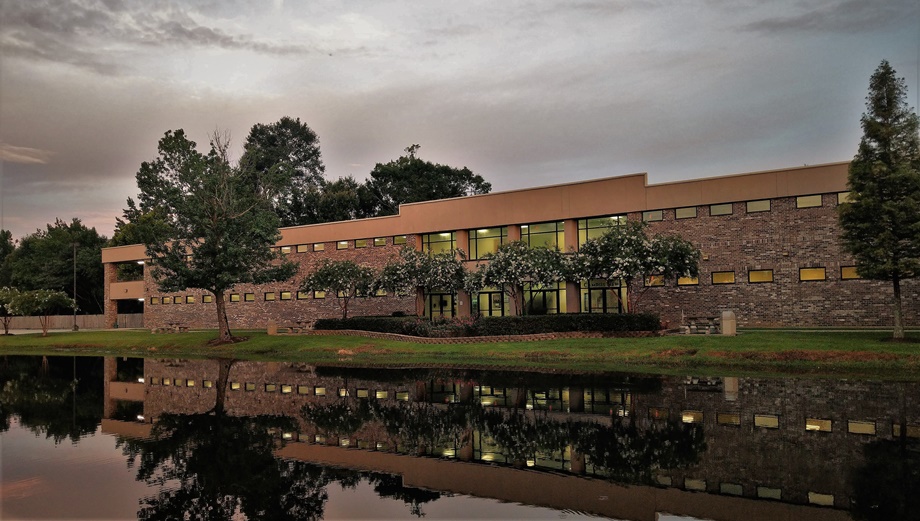 Information technology is a highly competitive career field where people have to be on point at all times. Here at ITI Technical College, we believe in providing the right facilities and equipment to help our students succeed in their studies. We understand as information technology school students will have to be covering several subjects in order to be equipped to pursue a successful career. Below is a quick overview of the equipment and facilities we have available for the benefit of our students.
The Campus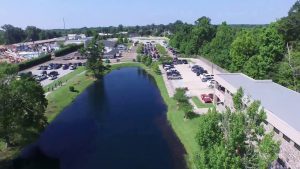 Our information technology school is located on a six-acre campus at 13944 Airline Highway, Baton Rouge, Louisiana. We have done everything possible to make our campus comfortable for our students so they can concentrate on their studies. Our facilities include air-conditioned laboratories and classrooms, comfortable seating, and well-lighted classrooms with 56,700 square feet dedicated to training.
The equipment we have on campus provides students with challenging projects. When students are presented with a challenging product, they have an idea of what it will be like in their career field. These projects will allow students to sharpen their skills in preparation for their careers.
Equipped Labs and Classrooms
Learning starts as soon as the student steps into our information technology school. Our labs and classrooms are equipped to help students to study for their career fields. They may include but are not limited to the following.
Computer-aided drafting classrooms are equipped with the current Auto CAD software and compatible operating systems. The information technology labs on the other hand are built to expose students to common software development systems. These systems can include Microsoft SQL Server, C#, Visual Basic, and several other systems in a LAN environment. The networking computer labs are fully operational local area networks with popular software applications like Microsoft Server, Microsoft Office, and Microsoft Works.
The process plant is an industrial distillation unit that provides ITI students an opportunity to train in their career fields. Students will be working with electrical, pneumatic, and electronic systems similar to what they would encounter in the workplace. The working instrument shop is also supervised by highly experienced instrumentation instructors to simulate on-the-job training for students.
The electrical lab is also designed to help students develop their skills for their careers. The lab is equipped with field grad equipment that allows students to build and troubleshoot electrical circuits. They will become familiar with programmable logic controllers in this setting.
Why is it Important to Receive Training in an Information Technology School?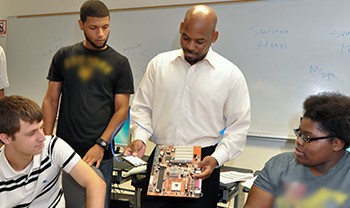 Information technology is highly technical since computers are composed of several working components. Students have to know how to troubleshoot, build, and repair these systems in order to pursue a successful career. Here at ITI Technical College, we believe in providing these facilities and resources so students can sharpen their skills. When they're able to train and learn in a classroom setting, they can focus on learning. Once they enter into their career field they'll have some real-world experience on what to expect when they enter the workplace.
We understand the challenges many students face when first entering this industry. At ITI Technical College, we're dedicated to helping our students succeed. We help students to be well-equipped for when they enter their career field. Not only will they know how to repair and work with these systems, but also how to troubleshoot them too. This will help them to overcome the challenges they'll face in their career and improve their skills over time.
We believe in our students and do our best to provide them with opportunities to practice their knowledge. We want students to be well-equipped once they enter the career field of their choice. Our facilities and campus are designed to help students to gain some real-world experience and to prepare them for a career in information technology. Contact us today for more information.
For more information about graduation rates, the median debt of students who completed the program, and other important information, please visit our website: https://iticollege.edu/disclosures/