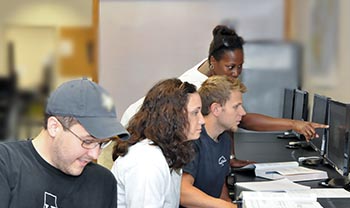 Let's face it; you're not all that happy with your job right now. Or maybe you haven't even found a regular job that you can deal with! Whatever is going on in your life, you're not content with where it is. It's time to look for a change, for a new direction for your life, and it's up to you to decide where to go. Build your future by attending our mechanical drafting school at ITI Technical College, and find a new career that suits you the way it should.
Mechanical Drafting
What is mechanical drafting? Drafting is the term used for drafting up a design, such as making a blueprint for a new home or sketching out an idea for a new skyscraper. So how does it apply to machines? Mechanical drafting is a specialized form of technical drafting, using the designing techniques to work on blueprints of machines of all sizes. Mechanical drafting is usually needed in factory and other machine-heavy companies, and such businesses rely on these specialists.
What Does a Mechanical Drafter Have to Know?
It's obvious that you can't just walk into a job and tell them that you've built an IKEA cabinet once, especially since this is a specialized profession. In order to become a reliable and valuable mechanical drafter, you'll need to know various aspects in a company, from a 2D rendering of an idea to a physical prototype and how it would fit into the system. Many courses in mechanical drafting focuses on workplace safety, blueprint reading, 2D and 3D modeling from CAD software, and even robotics. While you won't have to be an expert in everything, knowing the basics of how electronics, robotics and hydraulics work will help you in your drafting while utilizing the experience of an expert in that field.
What is CAD Software?
Since a mechanical drafter needs to be able to use CAD software almost every day, it's important to know what the software actually is! CAD stands for Computer Aided Drafting, and the software is used to help draft up a prototype on the computer. These programs help you build up your idea from scratch, or input your already drafted design, and test the feasibility. With this program you can check the strength of materials and design without having to build a potentially expensive prototype that might not withstand repeated use. Mechanical drafters have to spend plenty of time getting used to CAD software in order to use it in their everyday job, and it's important to make sure you find a technical program that will train you to become an expert.
How to Become a Mechanical Drafter?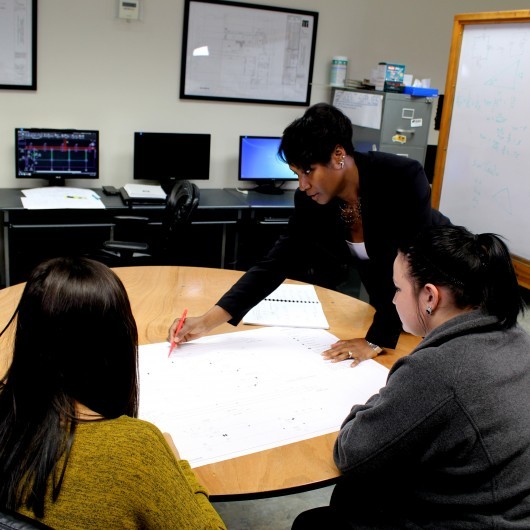 It can be a long and arduous path to become a mechanical drafter without decent research into your school. Some schools don't provide a completely full education, leaving you with gaps in your knowledge and an inability to fulfill every job requirement. Switching between schools can make your goal even farther away, and can make you give up hope after a while.
What's important is finding a school that provides you a full education and hands on training, so that you'll be ready and raring to go for your first employer. The school to look into first is definitely ITI Technical College. We provide everything you need to know about mechanical drafting, and we guide you through the process until you can do the work blindfolded. Our professors are all experts in their field, and will provide you more than just textbook responses. They know what they're doing, and they know what the real world will expect, so they can help you get a better grasp of whatever information you feel you need more practice on.
Choosing the right career for you is a long and sometimes confusing path. You might not choose "correctly" the first time around, and end up in a job you dislike, but that doesn't mean you have to suffer your whole life in the desk of your nightmares. Pick the right career for you, and pick the right school for your education. Check out our programs today at ITI Technical College and apply to start our program as soon as possible. Why remain stuck where you're unhappy when you can learn a skilled job that you love?
For more information about graduation rates, the median debt of students who completed the program, and other important information, please visit our website: https://iticollege.edu/disclosures/