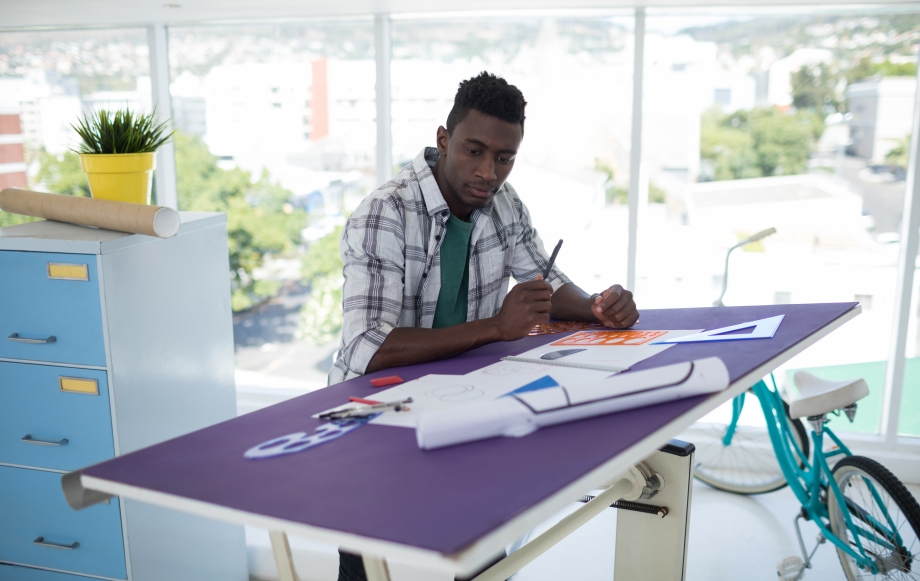 In the past, drafting education primarily involved learning how to use pencils, rulers, and other drafting instruments on paper. However, with the Drafting Education Evolution, students now have access to CAD (Computer-Aided Design) software, 3D modeling, and simulation tools. These technological advancements have transformed the way students learn drafting and how they can apply these skills in the real world. With such software, the learning process has become more interactive, practical, and engaging for students. This has led to an increase in the number of drafting professionals who have experience with modern design tools and a greater ability to bring innovative ideas to life.
Manufacturing and assembly businesses need drafting professionals to create visual representations of their products. It would be very difficult to make products and put them together from memory or guesswork. This is why we need drafting and design professionals.                            
Drafting has evolved over the years from manual skills with mechanical drawing instruments to computerized technology. New software programs make a drafter's work go faster, easier, and more flexible than ever before.
Drafting Education Evolution: From Mechanical To Computerized
Before we had drafting software, engineering drawings were made on large sheets of white paper with drawing boards and manual instruments. Employees used different grades of pencils, erasers, T-squares, triangles, compasses, and templates. Architectural scales were the primary measuring tool. Mistakes had to be erased very carefully or drawings had to be redone. 
Some of a drafting specialist's work was as much art as mechanical drawing. Some lines had to be rounded and curved and some objects needed shading to look three-dimensional. Today, students used CAD, CADD, and other drafting software that makes their work easier to modify and more accurate.
Drafting professionals formerly worked in large open-spaced rooms where they conferred with each other about their work. Many of today's drafters work from home where they can easily communicate with each other via computer and phone messaging.
From Drafting To Drafting And Design Technology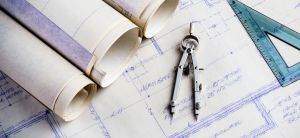 Schools and colleges no longer offer just drafting classes. The training has evolved from drafting to drafting and designing technology programs. Employees need to understand a broader overview of their work projects from initial ideas to finished products. They obtain this education in comprehensive technical programs at two-year and four-year colleges. 
Drafting and design technology is viewed as a professional career more now than in the past. The time is past when someone with a little drawing talent could be hired right off the street. Today's world of drafting is a fast-paced profession where technical skills, change, and competition is the name of the game.
"Manufacturing and assembly businesses need drafting professionals to create visual representations of their products."
How Employers View Drafting Professionals Today
Employers require advanced skill sets today that were lacking in former decades. Zippia The Career Expert has identified the most important skills drafters need today:
The ability to create great layout drawings and use CAD and

CADD computer software

Demonstrate skillful use of Revit and Auto Cad computer software

Create good sketches and understand engineering drawings

Possess strong working knowledge of shop and assembly drawings

Generate professional technical, mechanical, and construction drawings

Work successfully with portable document format (PDF) and geographic information system (GIS)
Not all of the skills listed above are required in every drafting and design job. Possessing and practicing them will put you in a better position to get hired and progress in your career. Employers also expect new hires to possess creativity at an acceptable level, be detail oriented, and understand math well. Employees also need interpersonal and time-management skills to be successful.
Drafting And Design Jobs Available Today
Drafting and design jobs are available in many industries in virtually all states. They are organized into these current categories and industries: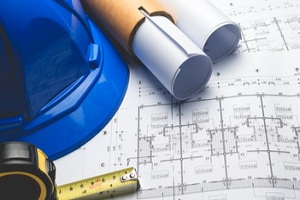 Architectural drafters primarily work on residential and commercial buildings

Electrical/Electronic drafters

create wiring and electronic component drawings

Civil Designer pros draw bridges, roads, canals, and dams

Construction drafters create working drawings of homes, buildings, and structures

Landscaping specialists create layouts with trees, grass, shrubs, and amenities

Mechanical drafters generate drawings of products and assemblies

Piping Designers create pipeline plans for water, sewage, gas, and petroleum

Product/Manufacturing Designer creates plans for new and modified products

Technical Illustrators generate images for print and digital media
Other positions within these categories include CAD technician, project coordinator, senior drafter, CAD manager, and user experience designer. The place to begin a drafting and design career is an associate degree.
Drafting Education Evolution: Today's Training
Excellent drafting and design programs are available in two-year colleges that allow faster movement into entry-level jobs than four-year degrees. The comprehensive curriculum and instructional tools have also evolved with the times. Students receive in-depth training in:
Computer-Aided Drafting (CAD) and Auto CAD

Pictorial drawing and graphic engineering data

Assembly drawing and essential mathematics

Technical writing/communication, and computer skills

Success skills in the drafting and design industry
Students select a specialty combination of drafting areas for their intensive training. Faculty teach by solving engineering drawing problems, demonstrations, and lectures in a laboratory environment. Student studies are individualized and their progress is monitored with assignments, quizzes, and laboratory evaluations. Learn more about our exciting program today! Contact us today at (877) 591-1070 for more information!
For more information about graduation rates, the median debt of students who completed the program, and other important information, please visit our website: https://www.iticollege.edu/disclosures