So you're looking to start a new career and you have no idea where to begin. That is perfectly understandable – there are lots of career paths out there, and one of the most common questions we hear from office workers is 'How do I move up?'. When you're at the bottom, it can seem to be a pretty insurmountable challenge. There are many ways to move on, and some companies will award promotions based on the length of time served in the company as well as the knowledge exhibited. Many companies, however, have stopped doing so on principal.
I know of one company for example that at one time promoted from within, and while they still do so, they now only hire those who hold a college degree or a certification. In fact, I know of one other company that actually started ONLY hiring employees, management or not, that had college degrees. The world is quickly becoming a more difficult place to live in, and the college degree is becoming much more necessary. Advancing your career is going to require quite a bit of work on your part, and if you want to become more than just a base employee, especially in a corporate environment, the best way to go, would be to seek out a course in office administration.

Moving Up in Office Administration
If you're thinking of taking our Office Administration program in Baton Rouge LA then you've made a great choice, but what does the training entail exactly? What sort of tasks should you expect to perform when you are in this line of work? First of all, an office administrator will assist the staff in maintaining files, and second, they will assign jobs and duties to the staff. There are a plethora of other duties that an office administrator will perform, but most importantly, they will monitor office operations to ensure that everything is going smoothly.
If you are planning to pursue this career you will need to make sure that you have outstanding oral and written communication skills, and you must have the ability to maintain the confidence of your staff. You've been in the typical worker position, how many times have you lost confidence in your boss? Did you work suffer after that? If so then you can definitely relate, and you can understand just why it is so vital to keep employee confidence. In addition to that, however, you are going to learn just how hard it can really be to multitask and meet the demands of an ever-changing deadline.
Finally, we're going to mention the importance of having a working knowledge of technology. This includes e-mail along with scheduling software, spreadsheets, and of course presentation software. Many of these are present in the Microsoft Office suite, but there are several proprietary software applications out there specific to the office that uses them. While we can't help you to learn custom software, we can get you ready with the basics, and that will be enough to get you started on your brand new career path.
Getting on the Right Path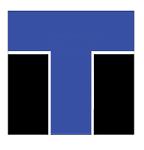 Our Office Administration program in Baton Rouge Louisiana is ready and willing to accept you and get you started on the path to the ultimate career. It won't be too long before you're on the road to an exciting new career and ready to take on the world. Now would be a great time for you to start looking into our programs, and if you feel you're ready to take the next big step in your life, feel free to contact us or either by phone or through the contact form that we provide on our website.
Baton Rouge is full of opportunities; you simply need the right education and the drive to see it all the way through. Don't worry, we're going to help you extensively with both. Give us a call today!
For more information about graduation rates, the median debt of students who completed the program, and other important information, please visit our website: https://iticollege.edu/disclosures/