When you're considering information security training to help you land a career in the exciting IT industry, it's important that you're aware of the potential role that you could be performing in the future. Not only will this help you to focus on your study and choose a specialization, but it will also allow you to be prepared once you enter the workforce.
Keep in mind that the following responsibilities cover a wide variety of roles and positions. Information security careers can be extremely dynamic and varied, so you should consider this a starting point rather than as an absolute job description.

Your Role as an Information Technology Security Officer
Your key role as a security analyst is to design, implement, and manage projects or protocols that contribute to the security of an organization's data or computer networks. This could mean tracking threats and developing methods to protect systems, or you could even be tasked with analyzing company protocol to find areas where data could be compromised. Because information security needs to evolve as technology advances, you would need to continually adapt to what is happening in the industry. New cyber threats emerge every day, so you will need to be reactive on top of your proactive initiatives.
You may also be wondering about the type of industries that information technology security careers exist in. While IT is an industry in itself, you will be providing service to numerous other industries and individuals. Because of this, after graduation, you could consider yourself as a specialist that offers services to any industry in need. Healthcare, government, automotive, manufacturing, education, retail, and ecommerce are just a few of the examples of the sectors that require the services of talented security professionals.
If a company has data and a computer system, then they need to be thinking about information security. Many professionals love information security simply for the fact that they are able to take their skills and apply them in a vast number of unique businesses. This means that in your own career, you'll never be bored with the work that you end up doing.
Is There Job Security in Information Security?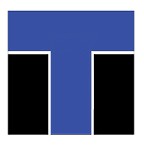 If you're questioning whether your career choice will offer good job security, then you will be pleased to know that information security analysts are in an extremely stable profession. Not only is there high demand for analysts right now, but the available job market is expected to increase by 18% over the next seven years according to BLS.gov. When you graduate with your information security degree, you will find plenty of opportunities to showcase your talent and get ahead in your career.
Even with the advancement of automated technologies that help to secure data and computer systems, there will always be a need for talented security consultants, trainers, and analysts. Security threats are simply too varied for machines to take all of the work. After all, if machines could do a better job with information security, then there would be no need for analysts in the first place.
Excellent Financial Compensation for IS Analysts
Although you should never enter a career simply for financial reasons (you'll need passion and drive to succeed), it doesn't hurt when you find a well-paying job. According to statistics from the Bureau of Labor Statistics, the average salary for a qualified information technology security officer is over $90,000 per year. This is extremely competitive with other roles, and even sits well above the average for most other IT positions. If you want a great paying jobs with plenty of challenge in information technology, then information security is a perfect area to specialize in.
Training in Louisiana
If you want to attend information systems security school in Louisiana, then it's time to enroll at ITI Technical College. With skills based learning developed for the needs of the industry, you'll get a great start that open the door to an exciting and rewarding career. Apply online or call us today to discuss the upcoming enrollment period.
For more information about graduation rates, the median debt of students who completed the program, and other important information, please visit our website: https://iticollege.edu/disclosures/