Are you thinking about a career in construction management? If you plan to enroll in a program to learn how to manage construction projects, then you can gain an advantage by learning everything that you can.
When you take a construction management program in Baton Rouge, the following subjects can help you to better understand the program and the specific skills and processes that you learn.
Experience with AutoCAD Software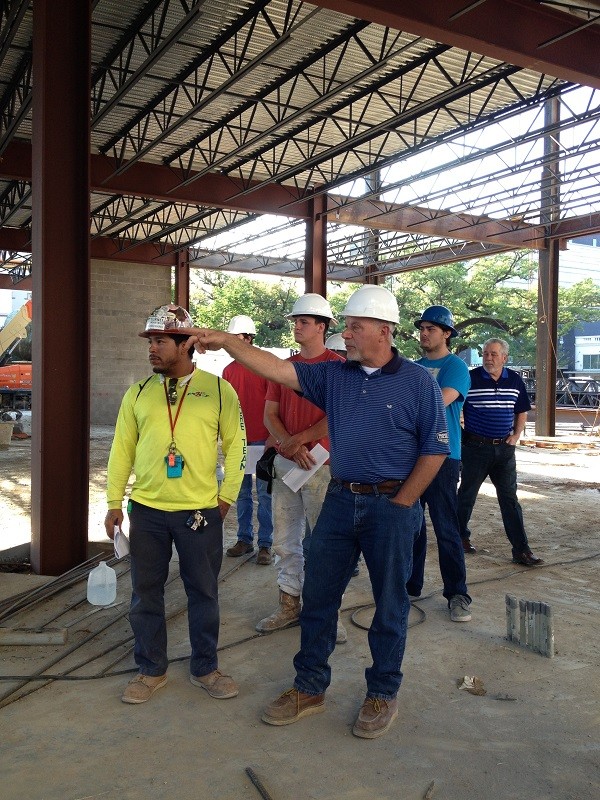 If your high school offers classes that cover AutoCAD and technical drawing (drafting), then it will be a good idea to take these classes in your last year of high school. As a construction manager, you will frequently deal with detailed plans made in AutoCAD, as you'll need to use these to determine the material selection and construction methods that will be used on a project. While you will receive training in AutoCAD at the construction project management school, having a head start will help you to absorb knowledge better in the program, and it will also mean that you are familiar with the software and most of the basic concepts.
Even if you've already completed high school and are now thinking about school for construction manager jobs, then performing your own research and taking online tutorials in AutoCAD could help you to prepare for your study.
Presentation Skills
Communication skills will be essential to a successful career in construction management. There are a number of skills that you can learn in high school that will help you to better understand some of the advanced classes that you take in construction project management school.
Joining a debating team could help you to develop your communication skills, and could help you to become a more persuasive and influential speaker. Any type of class that includes elements of public speaking will help you later in your career and in your training for construction manager jobs. The more comfortable you are talking to people, and the better that you are at getting points across, the more effective you will be as a project manager.
Remember, as a construction manager you'll need to talk to clients, construction workers, team leaders, architects, and your immediate superiors.
Competency is Basic Computer Applications
Aside from using AutoCAD for technical drawings and building plans, a construction manager will also use basic computer programs for keeping records, writing proposals, and even keeping a budget. An understanding of basic office programs like Microsoft Word and Microsoft Excel will be beneficial in your role as a construction manager, and some prior experience will help you to learn the advanced software functions once you are enrolled at construction project management school.
Many of your core IT classes in high school will help you to learn the basics of office productivity software. Other elective classes like economics or accounting could help you to become more familiar with the business side of project management, so it will be critically important to choose the right classes in your senior year of high school.
Don't Worry if You Haven't Fully Prepared
Sometimes you'll have the opportunity to get a head start in your learning. However, there may be circumstances where you won't be able to get in additional learning before you enroll in a construction management program in Baton Rouge Louisiana.
At the ITI Technical College, we accept students not only based on past academic success but also on their potential to learn. Our educators will go the extra mile for every student, even those that have little prior experience in specific aspects of the program.
If you want to progress and are ready to enroll, then it's time to talk to us by calling today or using our online contact form to get more information. Financial aid is available for those who qualify.
For more information about graduation rates, the median debt of students who completed the program, and other important information, please visit our website: https://iticollege.edu/disclosures/